We recently made a post on the Black Hornet military drone.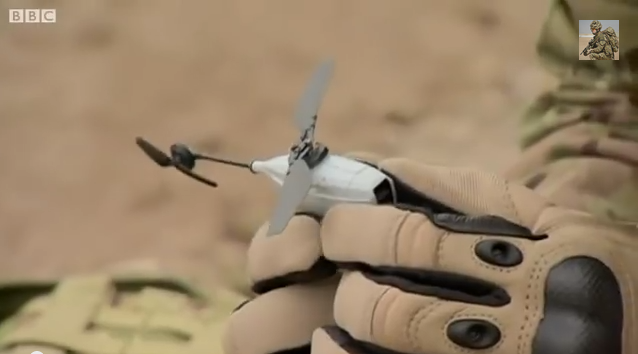 It is a mini helicopter equipped with 3 cameras and a GPS, weighting 16 grams, that can can autonomously fly and broadcast aerial video for 20+ minutes.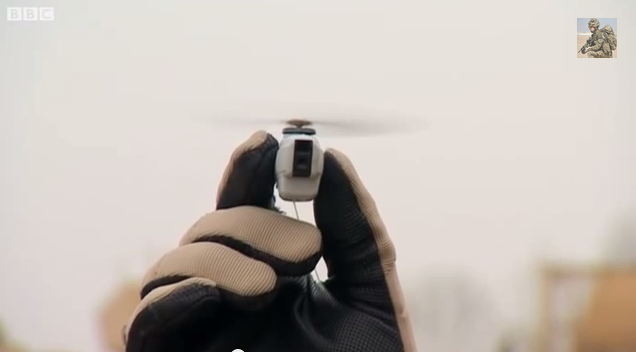 Because of the size and weight, it is apparently strongly affected by wind.
According to the soldier in the video, "a life saver", as it basically allows to see what's ahead, before you actually get there.
When high in the sky (100m), it is virtually invisible and cannot be heard. It is apparently very silent anyway, and can barely be heard at 20+ meters, according to the video published on the British Defence News and Technology Channel. The perfect personal eye in the sky for military applications.
And here's another Black Hornet video from the British Forces News Channel:
For more Black Hornet videos check out our Black Hornet playlist on youtube.
Stay tuned on the Personal Drones Blog for the latest quadcopter and multirotor news!