It is a well known fact in the FPV/RC models community that Raphael Pirker, a swiss multirotors and FPV enthusiast also known as Trappy was fined 10.000$ by Federal Aviation Authority FAA for allegedly flying over the premises of the University of Virginia, who had commissioned him some aerial footage of the campus taken by quadcopter.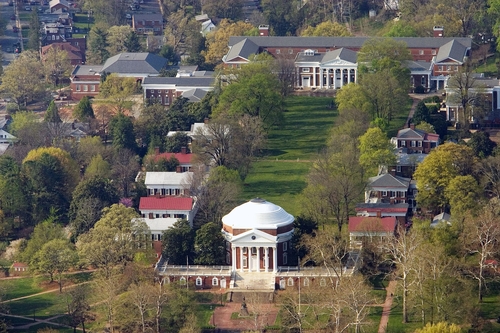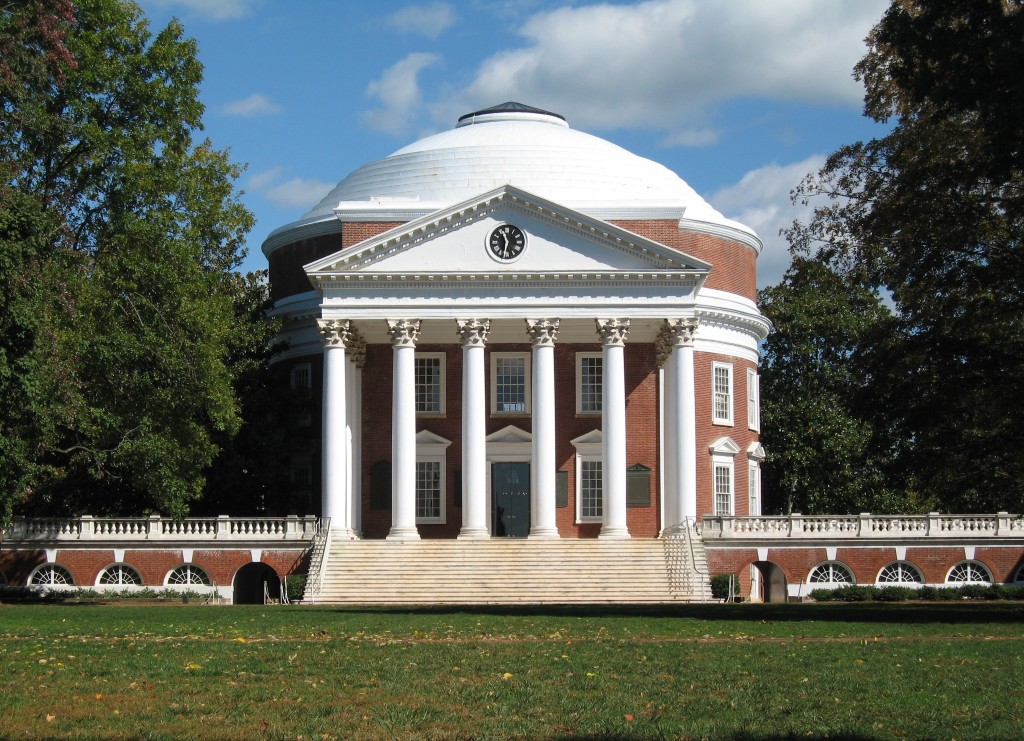 This is the University of Virginia video that triggered the FAA fine:
A main trigger of the FAA reaction was that the video footage was taken commercially, as the University of Virginia paid Trappy for this, and as it happens in many other countries, using multirotors or flying vehicles commercially requires the authorization of the aviation authorities, the FAA in the case of US.
Instead of paying the fine, or to refuse to pay the fine – he's swiss after all – Trappy decided to defend his case before the National Transportation Safety Board. This is very appropriate since the FAA most likely decided, for the first time, to prosecute someone for the use of a private/personal drone, to make a statement and send a message to the community. So Trappy is now representing a whole FPV community defending the right to use our small beloved multirotors to take some video, as freely as possible.
In the following video, Luke Rudkowski interviews Brendan Schulman of Kramer Levin Naftalis & Frankel LLP, Trappy's lawyer, about the case – "The 1st FAA Prosecution of a Civilian Drone UAV"
We also like to report here the opinion of the XJet youtube channel. This is the same guy running RCMoldelreviews. He's obviously very competent in the field of RC and has quite strong clearcut opinions on a number of matters related to models flying and FPV, let's here what he has to say on this story:
It will be very interesting to follow Trappy's court case as the outcome might well be relevant for the whole FPV community, for the reasons reported above. So let's stay tuned and thank Trappy for the great videos we can follow on Team Black Sheep youtube channel and for representing the whole FPV community in defending his case in court.
See this Chris Anderson article on Wired aswell: Drone Pilot Fights for Right to Profit in the Unmanned Skies
Raphael Pinker motion to dismiss (pdf)
Here what we found here, which is a repost of an article on law360.
Law360, New York (October 03, 2013, 2:05 PM ET) — A model airplane operator facing fines from the Federal Aviation Administration for allegedly buzzing Virginia buildings and pedestrians at dangerously low heights to snap photos has asked an administrative judge for exoneration, saying the FAA lacks authority to penalize civilian drone pilots.
Raphael Pirker argued to a National Transportation Safety Board judge last Friday that the FAA contrived a case against him for allegedly flying his model aircraft around the University of Virginia in response to political pressure over its failure to regulate commercial unmanned aircraft systems.
So-called civilian drones have earned the scorn of civil libertarians for their purported privacy infringements and potential for abuse by law enforcement, and the FAA responded with an impermissible effort to expand its Federal Aviation Rules to a 5-pound plastic foam device, according to Pirker's motion to dismiss.
"The FAA, aware of this change in public perception, has made an effort to delay and curtail civilian 'drone' activity by asserting in policy statements that 'business' or 'commercial' operations are prohibited and that some or all of the FARs apply," the motion said. "However, neither the commercial 'ban' on drones nor the application of the FARs … is legally enforceable because the FAA has failed to undertake the requisite rulemaking procedures that would be required to put in place such new regulation."
The motion says there is no existing federal aviation regulation restricting the operation of model aircraft, and that small unmanned aircraft have historically been governed by voluntary safety guidelines, with plane operators being kept in check only by state tort laws holding reckless flying activities to account.
Pirker, a Swiss citizen residing overseas, was hit with a $10,000 proposed fine by the FAA in June for allegedly piloting a small gliding aircraft at low heights around the university's campus to take aerial shots for an advertising agency. According to the complaint, he did not have FAA piloting certification, and flew as low as 10 feet above ground near buildings and pedestrian walkways.
The FAA claimed that the flights violated a single provision of the FARs stating that "that no person may operate an aircraft in a careless or reckless manner so as to endanger the life or property of another," the FAA said.
The enforcement action was the first ever against an unmanned aircraft system operator, according to Pirker's attorney Brendan M. Schulman of Kramer Levin Naftalis & Frankel LLP.
In his response on Friday, Pirker contended that the FAA has failed to move forward with steps to promulgate new regulations to integrate civil unmanned aircraft safely into the national aerospace system despite a congressional mandate to do so by 2015 in the FAA Modernization Reauthorization and Reform Act of 2012.
"This inability by the agency to move forward with new proposed regulations in a timely manner accounts for why the FAA has resorted to delay tactics such as cease-and-desist letters and, here, the unprecedented pursuit of a civil penalty against a model airplane operator," the motion said. "But it has done so by issuing 'policy statements,' not by valid rulemaking."
The FAA is purportedly relying on a 2007 policy statement articulating two new rules outlawing model aircraft operation for business purposes without a waiver or special airworthiness certificate and subjecting operators to the FARs.
The statement formed the basis for the instant complaint, according to Pirker's motion, but is unenforceable under the Administrative Procedure Act because the FAA never complied with the notice-and-comment requirements for publicly binding rulemakings.
The statement, which was touted as a de facto ban on commercial drones, could plausibly be viewed as an "interpretative rule" exempt from APA requirements, but in that case its extension of FARs to model aircraft is invalid because such an interpretation conflicts with existing laws and long-standing agency practice, the motion said.
Schulman told Law360 that the FAA's approach of sending cease-and-desist letters to drone operators has put the country's nascent commercial drone industries on hold for over six years and kept beneficial, safe and noncontroversial applications from being developed.
FAA efforts to accommodate drone use took a step forward in July, when the agencyapproved the first two such aircraft for commercial use. Bills have also been floated in both houses of Congress addressing concerns that current privacy laws do not adequately protect the public against drones' surveillance capabilities.
Representatives for the FAA were not immediately available for comment on Thursday.
Pirker is represented by Brendan M. Schulman of Kramer Levin Naftalis & Frankel LLP.
The case is Administrator v. Raphael Pirker, Docket No. CP-217, before the National Transportation Safety Board.