During a planned video session aimed at capturing the "Duomo di Treviso", the big multirotor starts to drift slowly in a random direction. The pilot, apparently unable to control it through the radio link anymore, likely for a radio interference, first tries to control it manually, but then the situation gets out of control.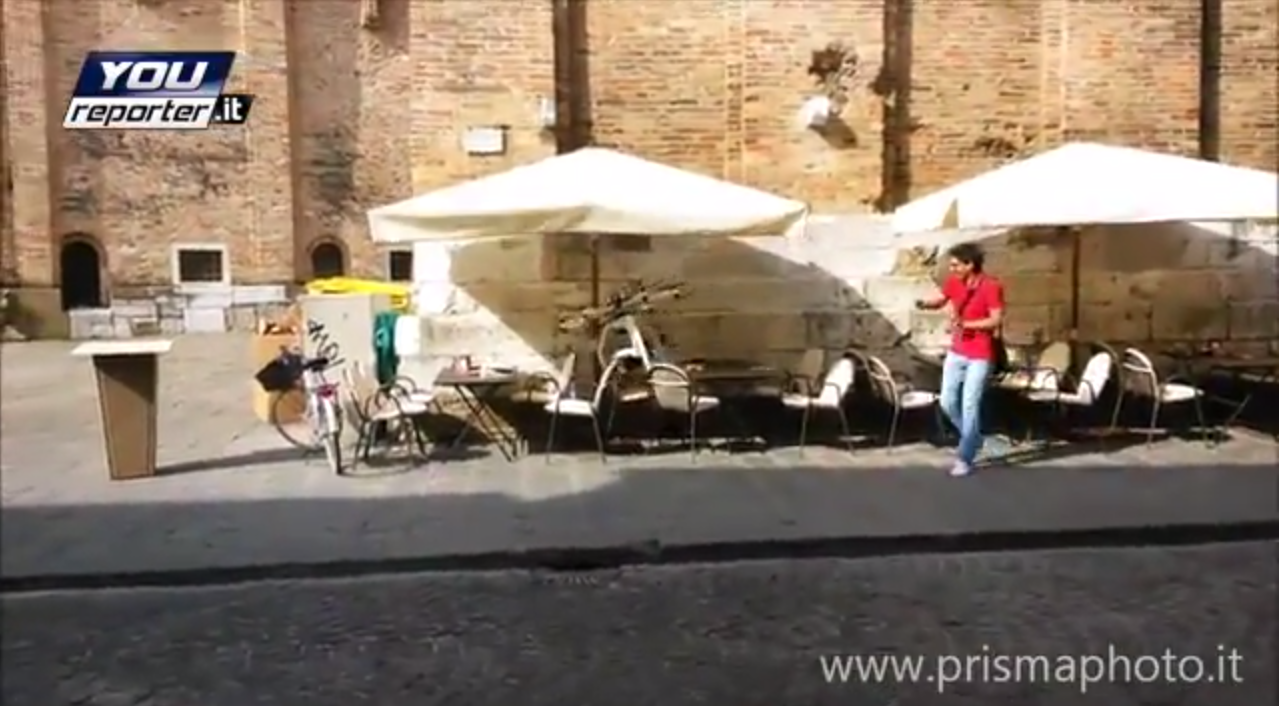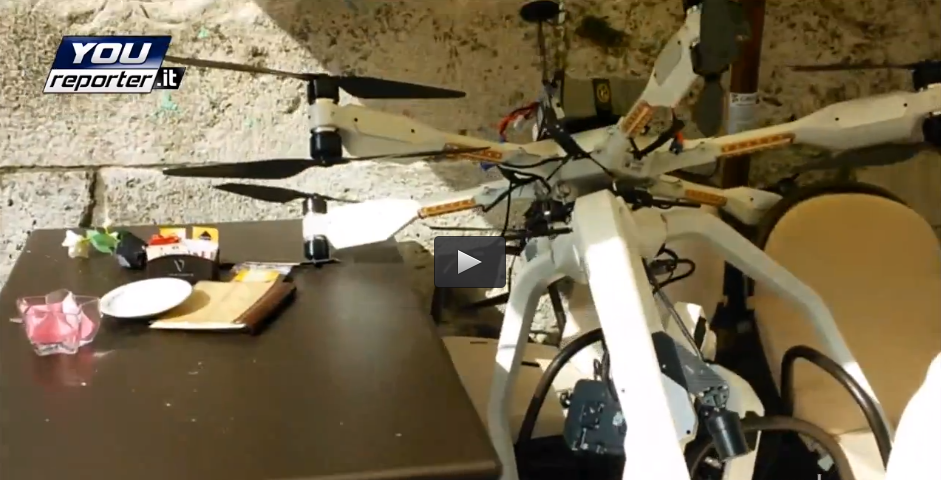 Here you go with the video:

Damages to the drone are estimated at 10.000 euros, while damages to the bar external premises are in the order of 4000 euros.
Sources: YouReporter, Corriere
Stay tuned on the Personal Drones blog for the latest multirotor and quadcopter news!