I hope you will enjoy this nice guest post by Liz Pekler on the advanced features introduced by DJI with version 4 of the Phantom drone.
####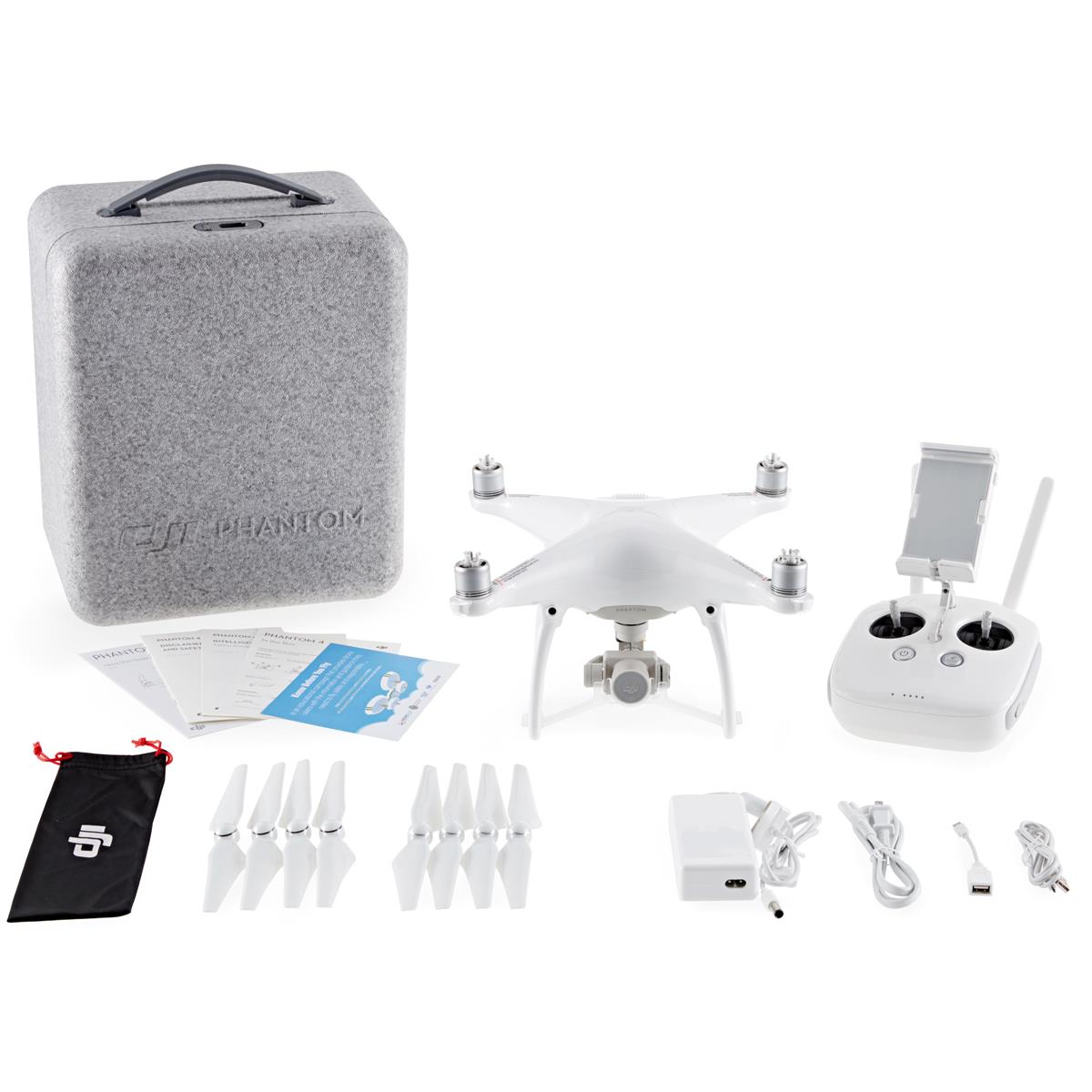 DJI's highly anticipated Phantom 4 boasts stunning 4K video, 12-megapixel photos, intelligent flying modes for seamless navigation, and other new and improved features that set it apart from previous Phantom iterations.
The DJI Phantom 4 has an advanced propulsion system, a more aerodynamic frame, and a larger battery that enables extended flight times. Just as importantly, the DJI Phantom 4 boasts enhanced computer vision and fully autonomous capabilities, making it equally suitable for amateurs who are flying drones for the first time or seasoned professionals who want to take their aerial photography and videography to the next level.
Sleeker Packaging and Design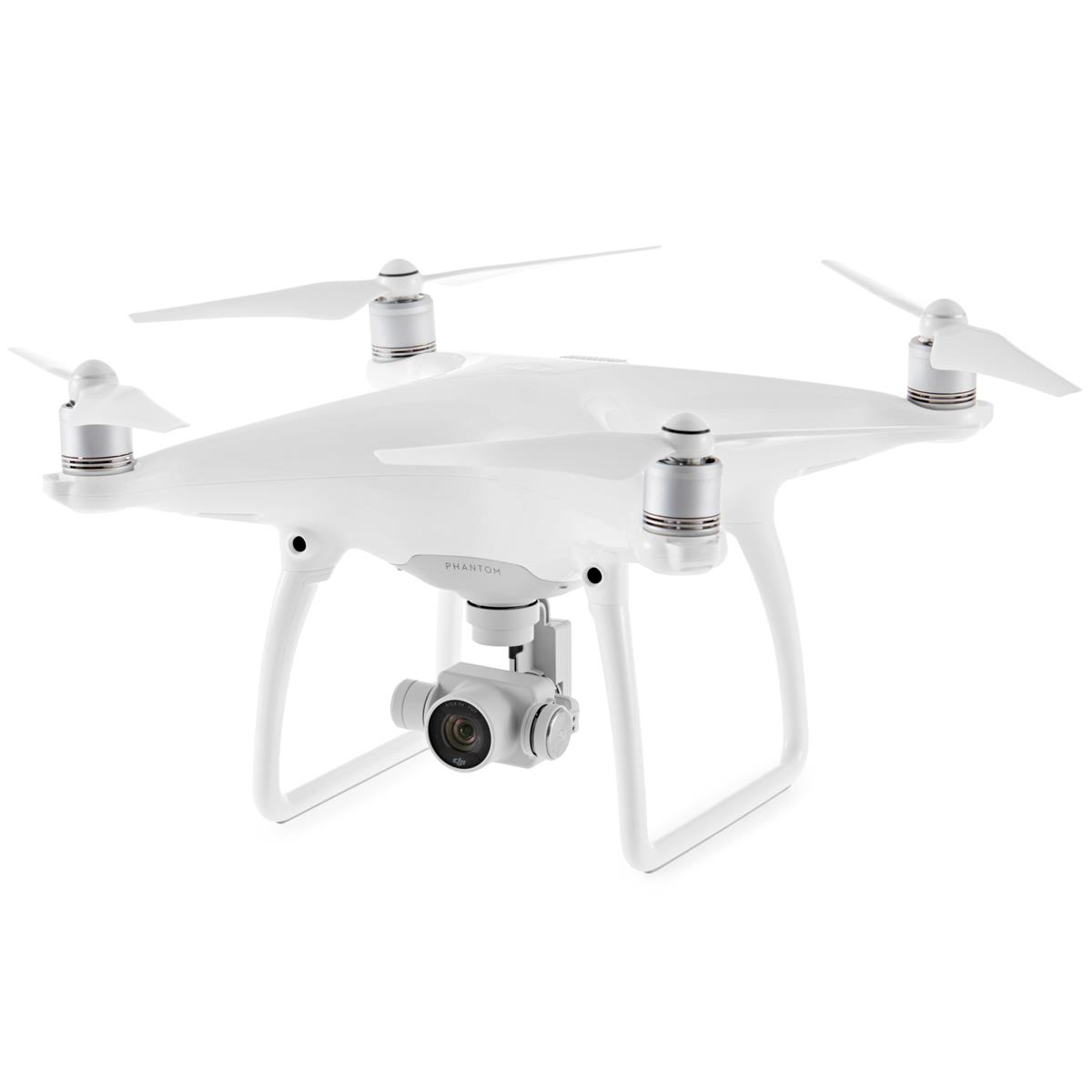 Unlike the Phantom 3 (which was packaged in a cardboard box), the Phantom 4 comes in a compact gray Styrofoam suitcase that has room for the drone, battery charger, controller, spare propellers, and an iPad.
Design-wise, the latest quad has undergone numerous tweaks. The Phantom 4 now has quick-release propellers, a slightly bigger battery that snaps into place securely and detaches easily, a glossy white plastic frame, and a thinner, more aerodynamic body. The colored bands have been removed from the arms, and the quad's belly is now fashioned from gray plastic.
Better Navigability with New Modes
While drones that rely purely on GPS cannot navigate their way past obstacles and avoid crashing, the Phantom 4 is equipped with an Obstacle Sensing System, enabling it to navigate intelligently through the skies. The Phantom 4's TapFly, ActiveTrack, and Smart Return Home modes ensure more seamless, worry-free navigability.
TapFly
The TapFly feature allows the Phantom 4 to be flown in any direction with the tap of a finger, even without a remote controller. When Obstacle Avoidance is switched on, the Phantom 4 will do just that, as well as slow down or hover when required. Obstacle Avoidance works as long as the scene is sufficiently bright (<300 lux) or very bright (> 10,000 lux).
ActiveTrack
ActiveTrack makes it easy to track a dynamic subject without a separate GPS tracker. All users need to do is tap on the mobile device screen inside the DJI GO app to select the subject to be tracked. Moving POI (point of interest) can be activated to circle around the subject as it moves.
Smart Return Home
This handy feature means you can fly your quad worry-free when it's out of sight or if you've lost your control signal. The Smart Return Home feature allows your Phantom 4 to fly back to you without having to manually control navigation.
Capture Crisp 4K Video and 12-Megapixel Photos
The Phantom 4 is the ultimate workhorse for photographers and videographers who want to take breathtaking aerial shots. Users can shoot sharp videos up to 4K at 30fps and full HD 1080p at 120fps for slow motion. The Phantom 4 also supports 12-megapixel photos and Adobe DNG RAW format, giving professionals the power to customize their shots in post-production.
Those who want to take stable, seamless shots regardless of the quad's angle will be glad to know that the Phantom 4 has an advanced gimbal that keeps the camera stable even if the quad tilts and leans during flights. The camera also smoothens out vibrations and minor movements to create professionally sleek videos, while its advanced lens design eliminates fish-eye distortions.
Additional Specs
The Phantom 4 has a maximum flight time of 28 minutes, which is a 25% improvement over the Phantom 3 Pro's 23 minutes. Those who are planning to shoot all day, meanwhile, should consider investing in an extra battery.
When it comes to speed, the Phantom 4 has broken some barriers. When object avoidance is activated, it peaks at a little over 22 miles per hour, and in normal flight mode, it can reach 35 miles per hour. Astonishingly, the new sports mode enables the Phantom 4 to reach up to 45 miles per hour, making it ideal for filming sports events and stunts.
Armed with such an intelligent and versatile quadcopter, professionals and enthusiasts can reach new levels of creative excellence in aerial video and photography.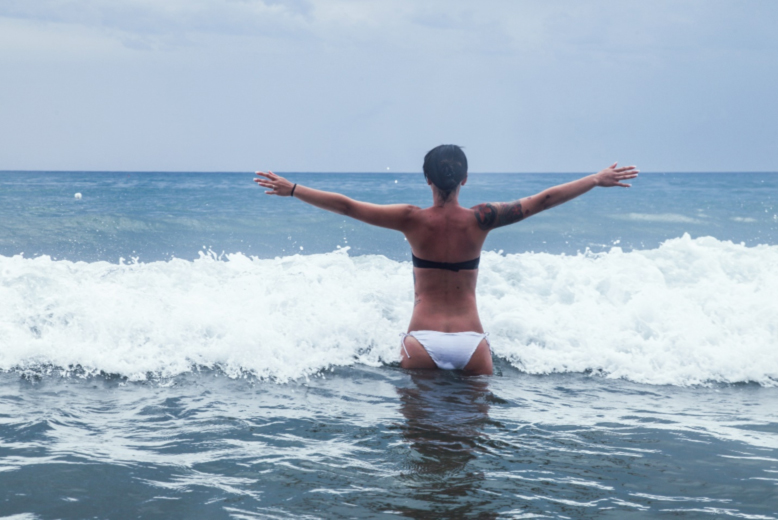 Liz Pekler is a travel photographer with almost 10 years of experience in the field. When she is not out exploring the world, she likes to share her knowledge about photography and travel through writing for blogs.

Stay tuned on the Personal Drones Blog for the latest quadcopter and multirotor news!