The Mobius camera is the big brother of the 808 camera. It features 1080HD quality, a wide angle lens, easy of use, light weight, storage on SD card. I recently got one and decided to try an FPV setup by using this camera together with a Fat Shark Immersion 250mW 5.8GHz video transmitter.
Since it took me a little while to figure out how to establish a correct cable connection between the camera and the transmitter, I thought I would share here how I did it, it's an easy and quick FPV setup.
First let's have a look at the immersion style cable that comes with the transmitter: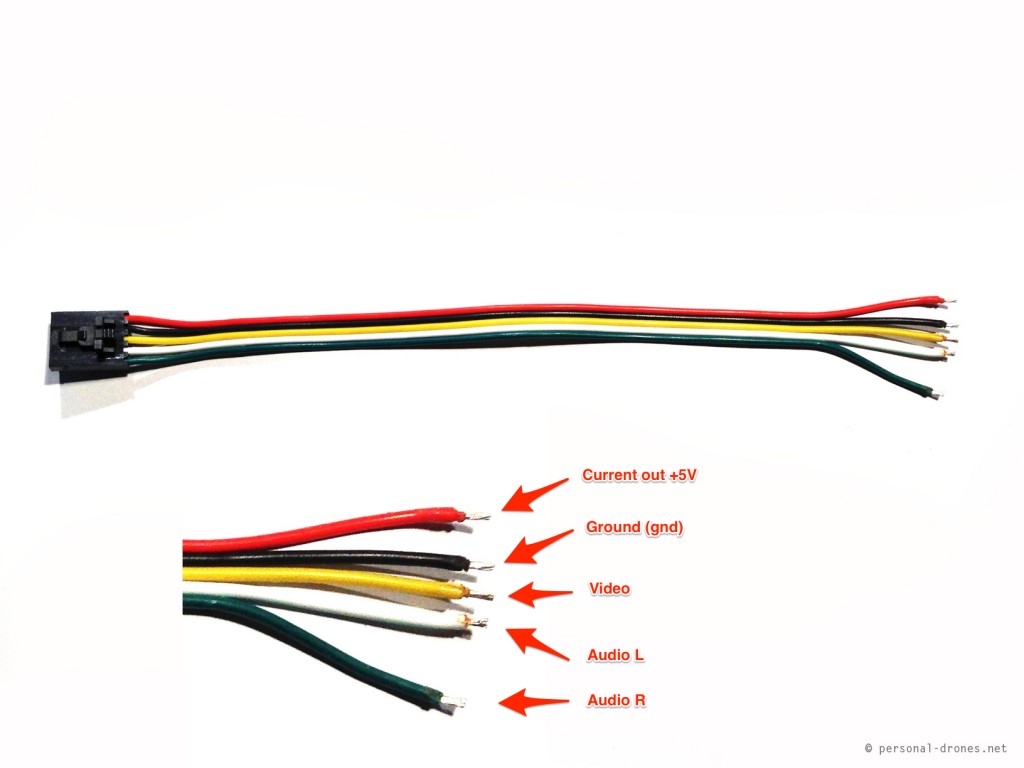 In this little tutorial we will limit ourselves to connect the video component only, constituted by two wires: the video wire (yellow) and the ground (gnd) wire (black). However, by following a similar approach, it is easy to also hook up the audio and power wires, so as to provide power to the camera directly from the battery of the aircraft.
This is the transmitter cable connected to the Fat Shark video transmitter: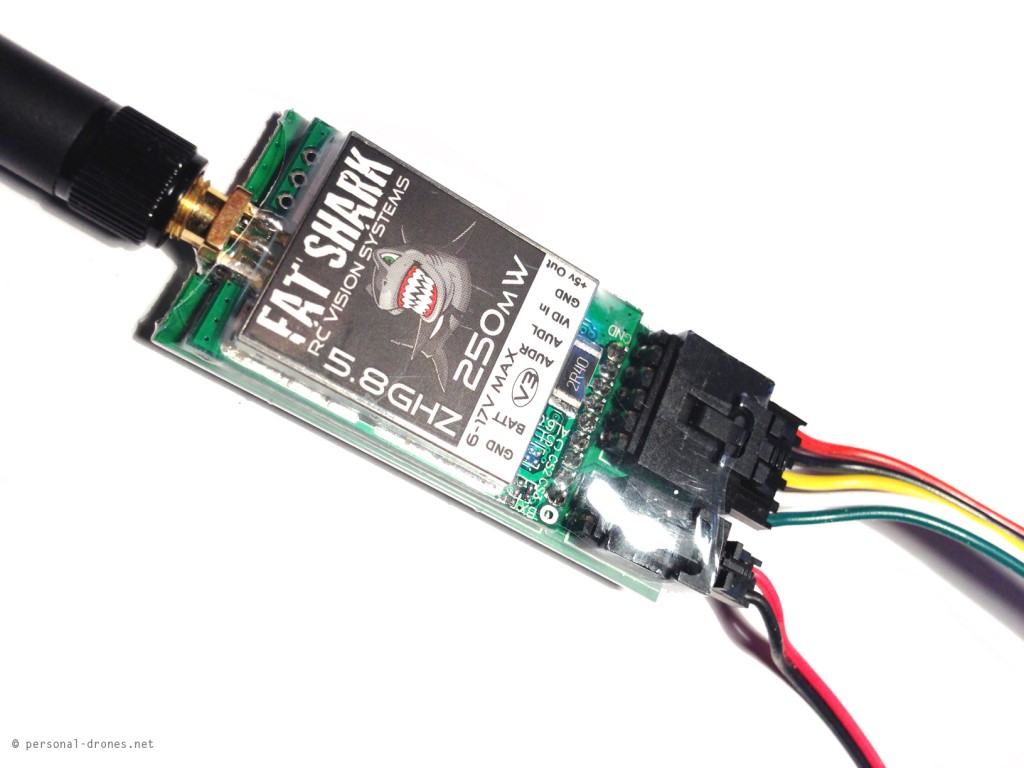 For the mobius camera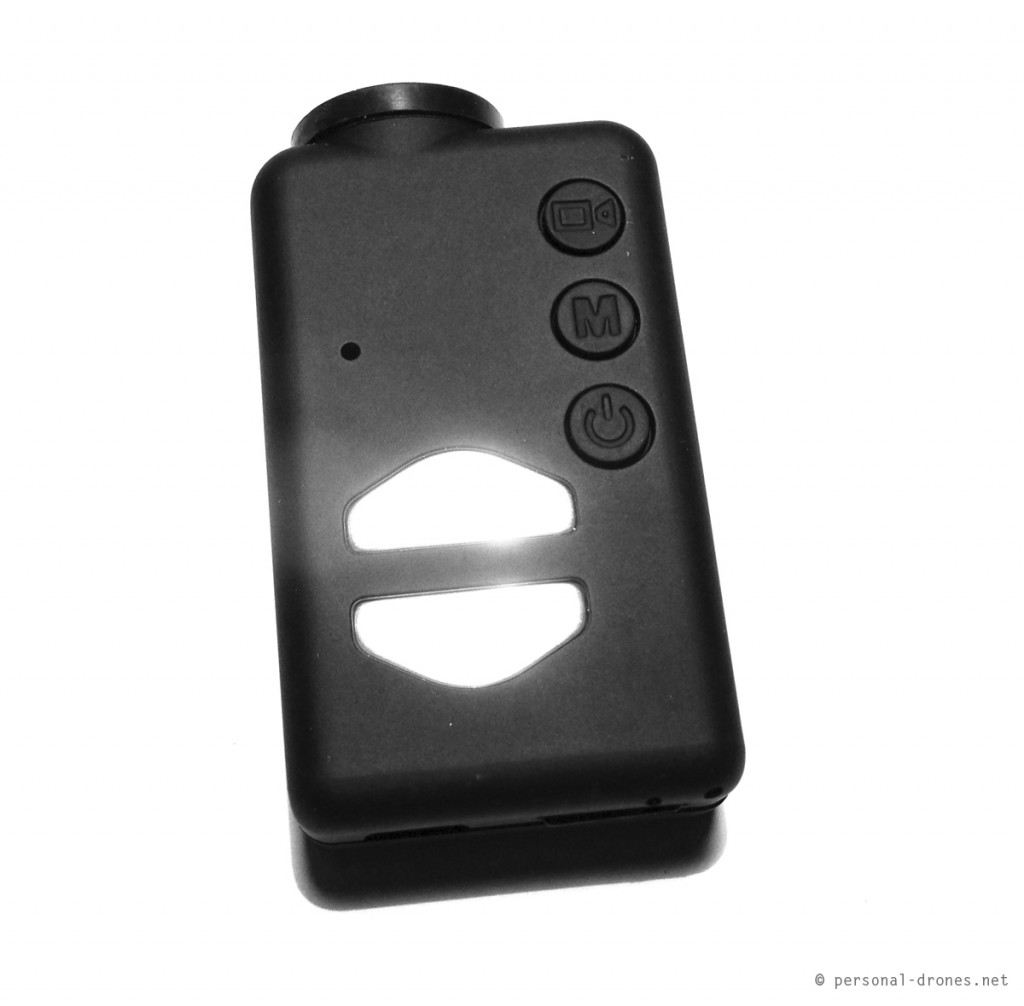 it is easy to buy a special usb cable for video and audio out and power in. It looks like this: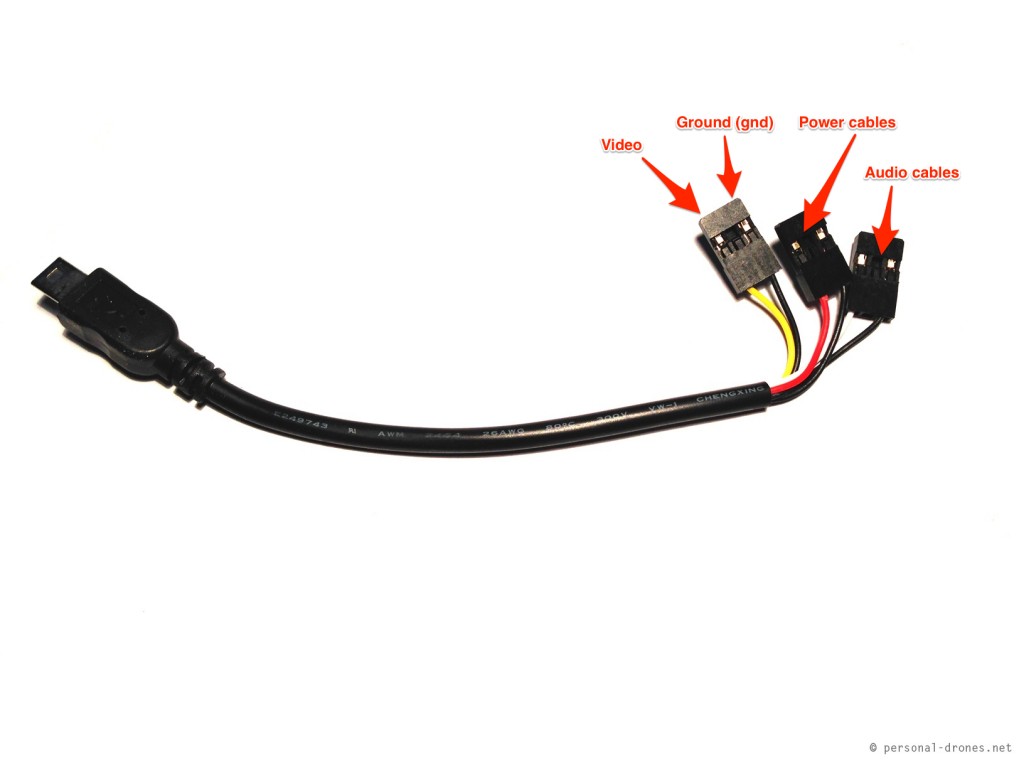 What we want to do is connect the video and ground wires of the USB connector to the video and ground wires of the transmitter cable. We could simply cut out the connector for the video and ground wires from the usb cable and solder them directly to the corresponding wires of the video transmitter cable. However I opted for a little more flexible setup that would leave the usb cable intact, for an eventual different use in the future.
The mobius cables set (optional purchase) not only includes the usb video out cable (photo above) but also an RCA video cable that can be connected to the video connector of the usb cable. It looks like this: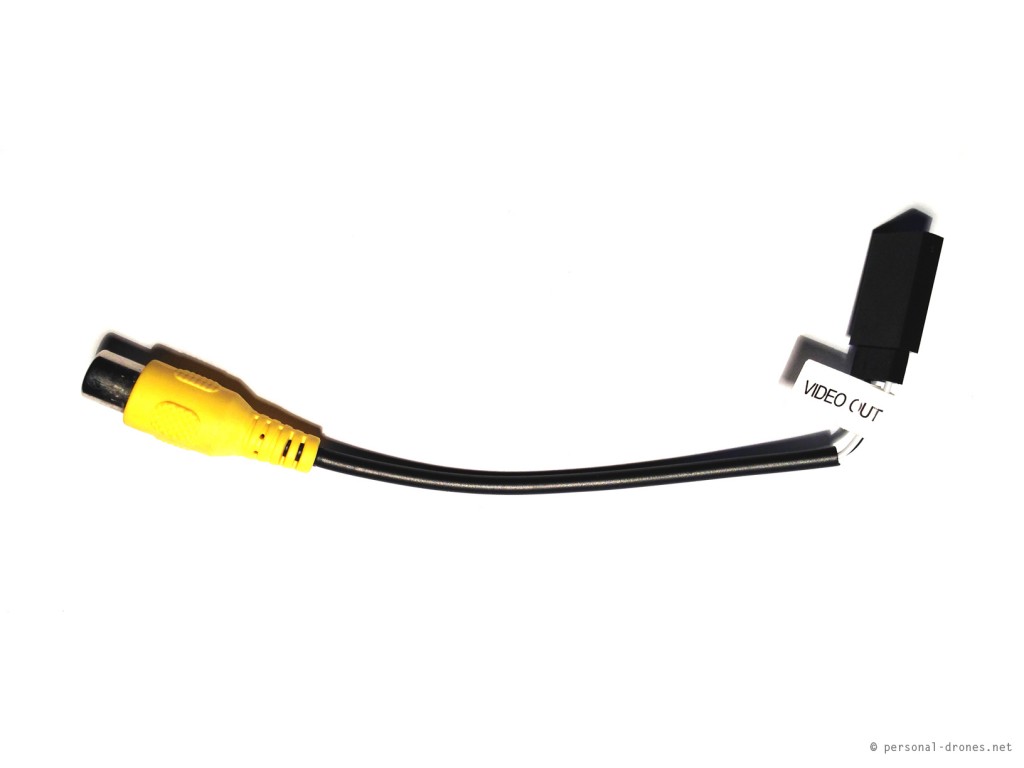 In the cable in the photo above the video wire is white. I actually used a very similar cable in which the wire is yellow instead.
What we will do is to cut out the connector from the video cable and solder it to the corresponding cables on the video transmitter cable. Here's the final result: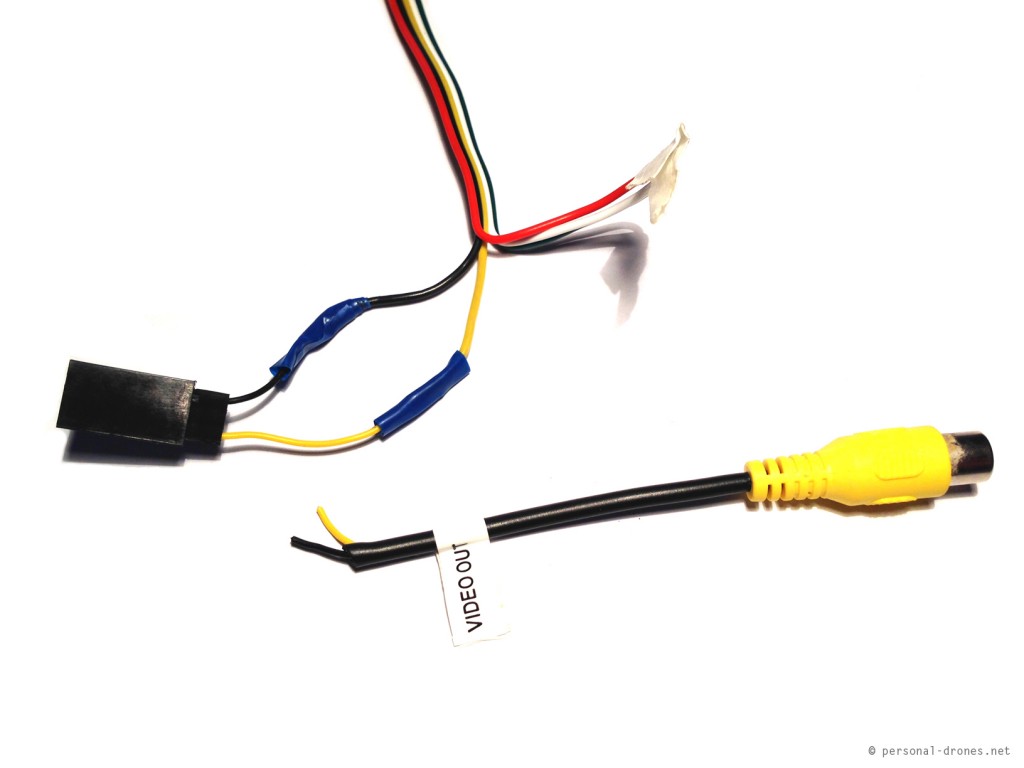 Job finished. All you have to do now is connect the camera to the usb cable, then the video connector of the usb cable to the newly attached connector to the video transmitter cable.
This is the final complete FPV setup: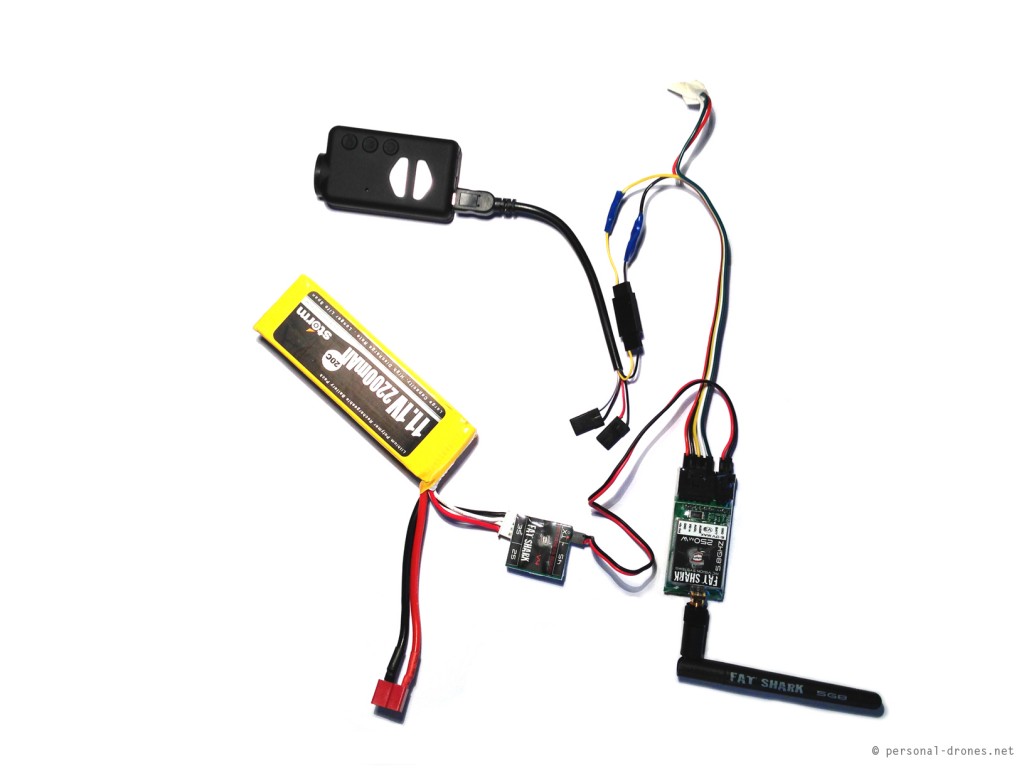 This is a first test mount of this setup on a Lotus RC T380 quadcopter.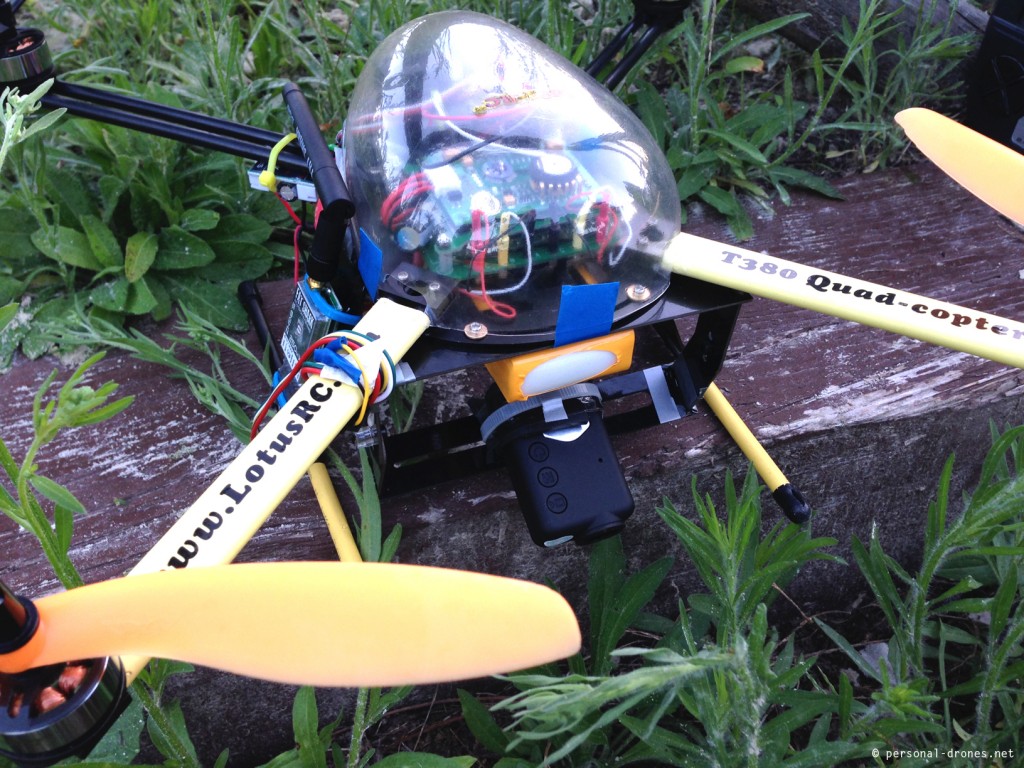 Questions or comments most welcome.
Edit April 25, 2014
Here's a picture in which the power wires were connected along the video signal wires. In this case the wires from the mobius video cable were soldered directly to the wires of the molex, with no connectors in between: