The research group of the Institute for Dynamics Systems and Control, led by Raffaello D'Andrea at the ETH of Zurich, in collaboration with a team of architects led by Fabio Gramazio and Matthias Kohler, presented an installation in which a swarm of quadcopters autonomously pick up sequentially 1500 foam bricks (500 gr each) and position them at the right place to build a  6-meter tall tower with a sophisticated shape.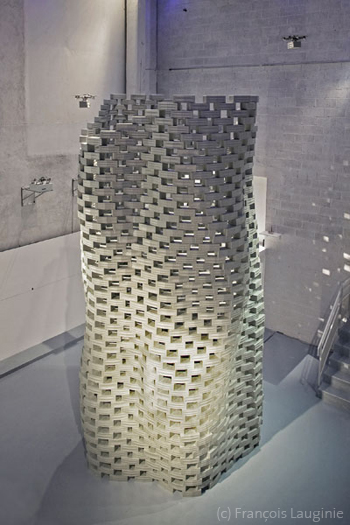 Interestingly, the name of the installation is "Flight Assembled Architecture", that abbreviates to FAA. Is this just a coincidence?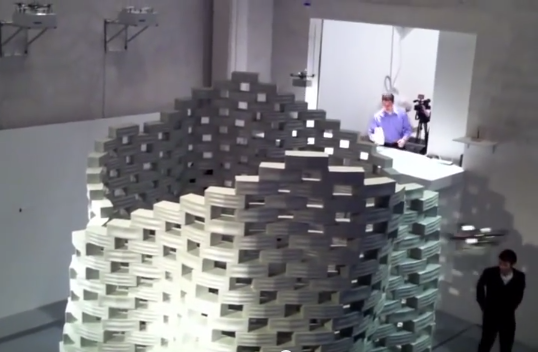 Not only this is by itself a notable achievement, but it could maybe open a path for a radical change in the construction industry.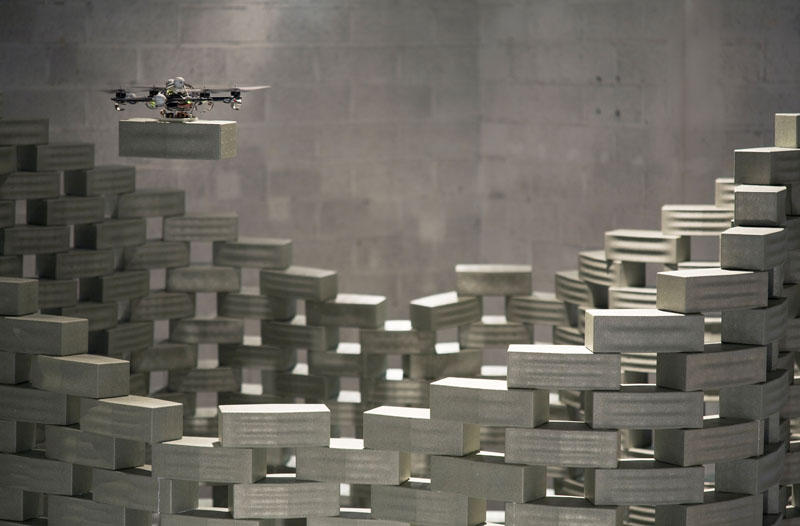 As shown in the videos below, slowly, but securely, the wall is nicely built, brick by brick.
Related posts
Stay tuned on the Personal Drones Blog for the latests news on multirotor research!