And here's a report on another quadcopter out of control, that ended up colliding with the Sidney Harbour Bridge. It was found near to one of the pilons of the bridge. No information has been released on the specific model, however  a GoPro attached is mentioned. The police is investigating the footage on the sd video card.
"At this stage police don't believe that the quad-copter is suspicious"
Good to know the quadcopter is not "suspicious", looks like by default a quadcopter could indeed be suspicious. This is an interesting observation. In people's mind quadcopters are related to drones, and drones are for surveillance, hence the suspiciousness I would guess.
Here's the full article

A statement by Peter Gibson, Civil Aviation Safety Authority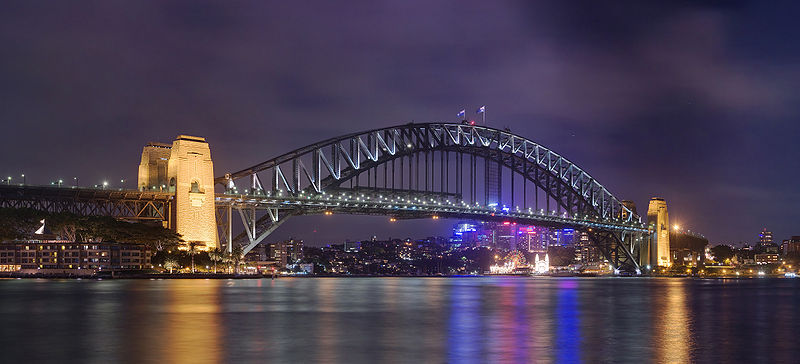 The Sidney Harbour Bridge – Source: wikipedia
Update: "Counter-terrorism officers monitor police and aviation authority search for owner of quadcopter found near pylon. The authority is downloading data from the drone's control system to try to find its owner". Read the story