As a follow up to the previous post on
Advances in setting up Hobbyking's Integrated PCB Micro Quad PNP with kk2.0 flight controller
Great news: propellers from hobbyking arrived today, so I was able to complete the setup. Trimming correctly was a bit tricky, but I think I got quite right. It is a bit unstable on take off but then catches up quickly as it gains some height.
The default landing gear seem to be expressly designed to have the quad tilt on landing and arms crash on the floor, as it provides a very narrow base. Hence the ping pong balls mod.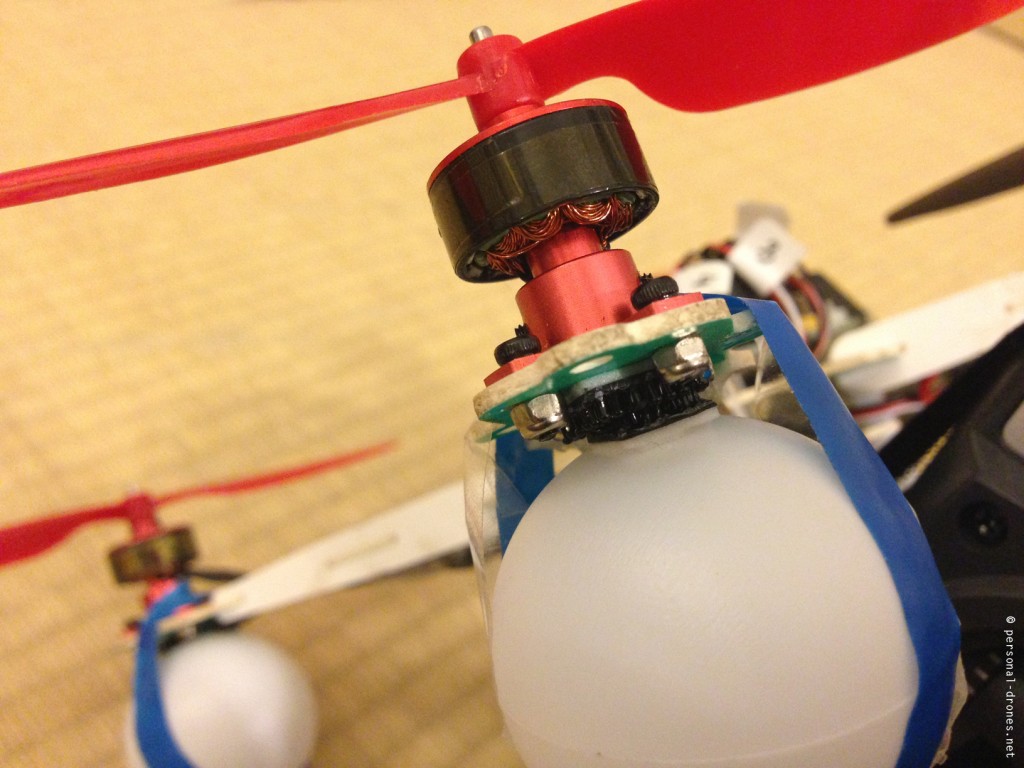 Here you go:
Edit: Moved the ping pong balls more toward the center, as right under the motors is not a good place to avoid stress to the "weak spot". Also added a mobius camera to check for video stability and as a first step toward an FPV setup. A soft sponge ball was zip tied to each arm, and covered with tape for additional arms protection.