All you really need to fly is a drone and an RC remote. However, experience teaches that there are a number of accessories that will make your life as a drone pilot much easier and more enjoyable. This is the topic of the following article by Michael Karp. Make sure you visit Michael's  Drone Business Marketer blog for more great info on drones!
#####
By Michael Karp
Drones are amazing feats of technology in and of themselves, but it's the different accessories and add-ons that can really enhance your flights.
In this article, I'm going to break down 10 accessories that can make your flying life a lot easier.
Let's get to it:
1. Propeller Guards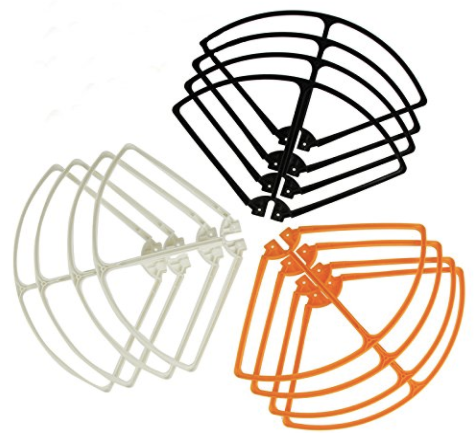 You can get propeller guards for beginner RC drones all the way up to advanced models. They're are one of the most convenient types of accessories to have.
Propeller guards attach to the base of your drone and wrap themselves around the outside of each propeller. They're usually a couple centimeters away farther than the propellers' reach (so they never touch) and they help to protect each prop from hitting other objects.
They can drastically reduce the number of extra propellers you need in case of crashes.
Check out propeller guards on Amazon.
That being said, you still need some extra props…
2. Spare Propellers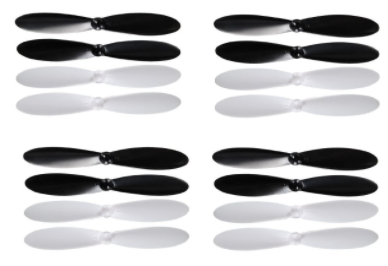 Spare propellers are a must-have for every pilot.
No matter how good you are, the odds of you crashing or at least bumping into something are pretty high. Even if you have propeller guards, they're sometimes not enough to stop the impact.
And you never want to be stuck in the field without a propeller or multiple. Spare propellers helps to prepare you for this and gives you peace of mind, knowing that you have replacements if something happens.
Check out extra propellers on Amazon.
3. Spare Batteries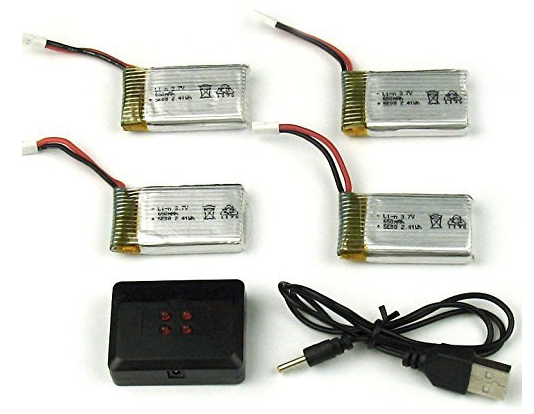 Just like propellers, you never want to be stuck with a flat battery and nothing to replace it with.
Spare batteries (as long as they're charged when you head out) help you extend your flight sessions. When one runs out, you simply land, replace it, and you're back in the air again.
Every serious pilot carries spare batteries for this reason.
Check out extra batteries on Amazon.
4. Landing Pad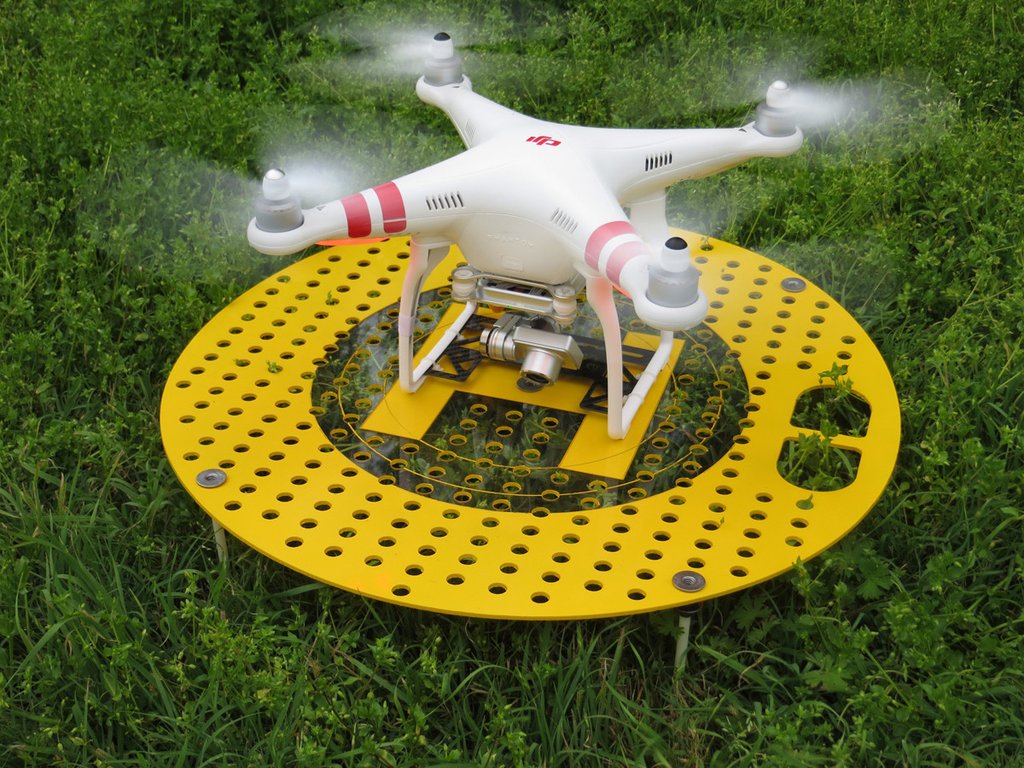 Landing pads are sneakily convenient.
Not all surfaces are optimal for landing on. You want to land on a flat surface that's free of anything that could damage your drone.
A landing pad provides a clean, flat surface you can bring with you anywhere.
Check out UAV Bits' landing pads.
5. Landing Gear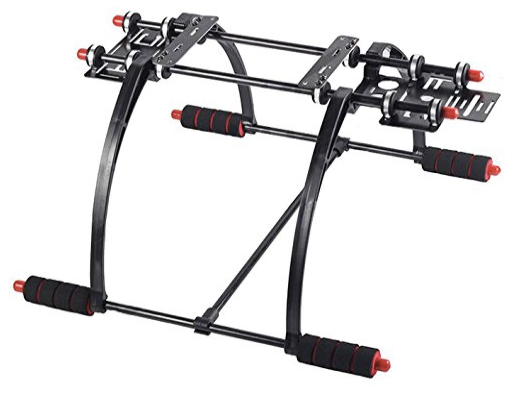 If your drone doesn't come with landing gear (or skids) or its skids aren't adequate enough, landing gear can be a great accessory to have.
High, sturdy landing gear allow you to land on less-than-desirable surface without risking damage to your drone.
Check out landing gear on Amazon.
6. An FPV System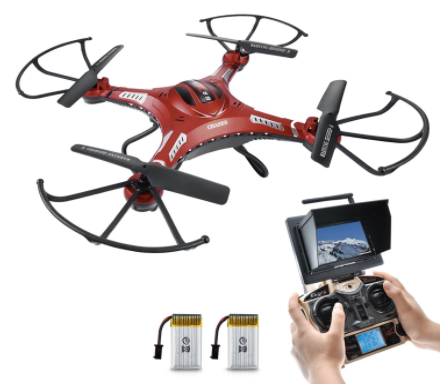 What if you could see what your drone is seeing in real time?
An FPV (first person view) system allows you to do just that.
FPV systems involve the use of a transmitter that attaches to your drone/camera, a receiver to relay the signal, and a monitor or FPV goggles to accept that signal and display the camera's view.
Flying in FPV removes any guess work about where your drone is facing and what you're looking at. It makes maneuvering easier, and it makes it a lot easier to get accurate aerial photos and videos.
Many of the top drones these days come with FPV capabilities, but if yours doesn't, try out a kit like this.
7. Telemetry System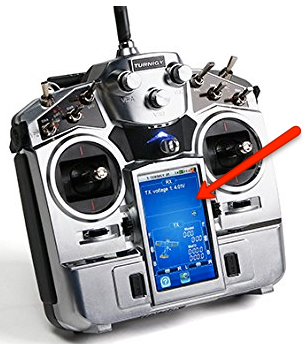 Telemetry data includes battery life, altitude, speed, and other aeronautical measurements. A flight telemetry system allows you to see all of this data on an LCD screen as you're flying.
You can image how useful this can be. You will always know when you're battery is about to run out, how fast you're going, whether you're flying at an altitude compliant with regulations, and more.
It's a huge advantage to have this data at your fingertips.
Check out telemetry systems on Amazon.
8. Carrying Case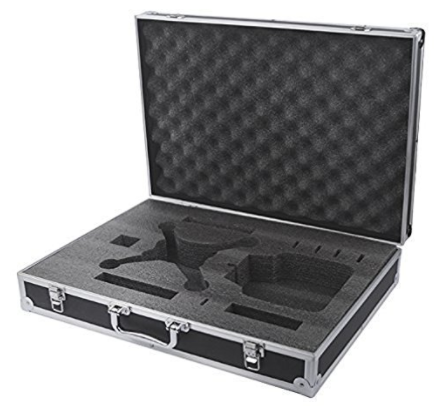 Drone portability is an important characteristic. There's no point in having a drone that's a pain to take where you want to fly it.
A carrying case solve this problem. Not only does it carry your drone neatly and safely, but it can carry a host of spare accessories, parts, and tools.
Check out carrying cases on Amazon.
9) Neck Strap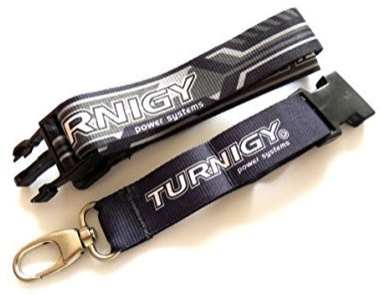 A neck strap wraps around your neck and gets attached to your controller.
It makes the controller easier to hold, especially during long flight sessions, and it reduces the likelihood of you dropping the controller and causing your drone to make radical movements.
It's a simple safety precaution that can improve your flights.
Check this neck strap from Turnigy.
10) Screen Hood (For An FPV Monitor)
Nothing is worse than glare causing you to not be able to see anything on your FPV monitor.
To reduce this glare, you can use a simple hood that surrounds the monitor.
Over to You
These are some the accessories that I feel can make any pilot's life easier. What accessories do you use?
About the Author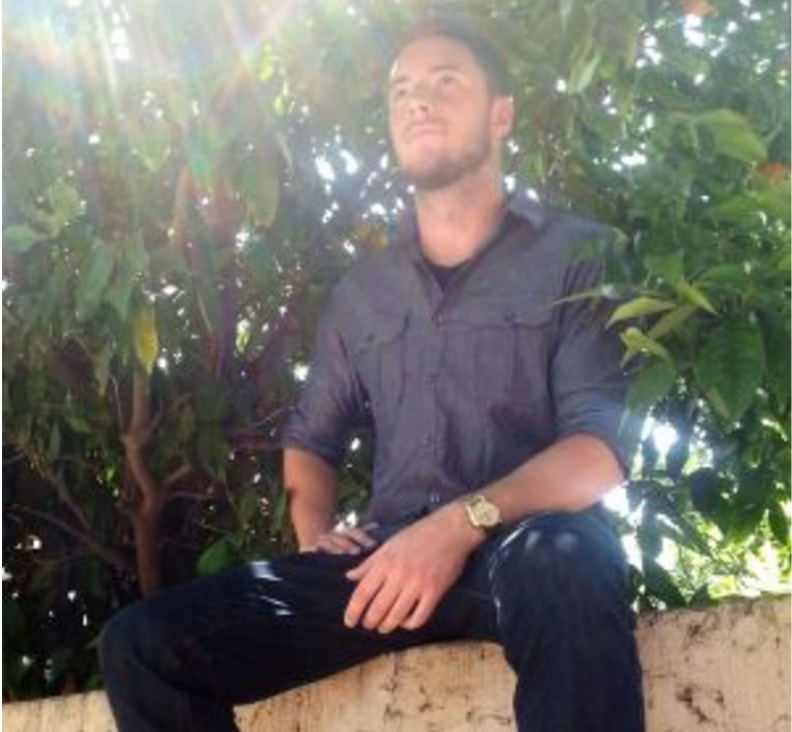 Michael Karp runs Drone Business Marketer, a blog that teaches professional pilots how to grow their businesses.
Stay tuned on the Personal Drones Blog for the latest quadcopter and multirotor news!