Maricopa County Sheriff Joe Arpaio, also known as "America's tougher sheriff", wants two drones (why two and not more, I wonder) to help in law enforcement tasks in Maricopa County, Arizona.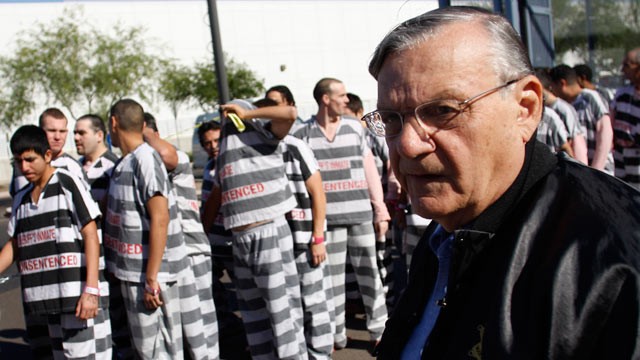 He plans to use them in surveillance of areas difficult to reach otherwise.
"Surveillance regarding crime scenes and drugs [and] catching dope peddlers,"
"sometimes it's difficult to get to these areas but if you have this great equipment to take pictures it would help."
He also plans to fly the drones over local prison: "We do have some small problems with people throwing drugs over the fence."
Watching US borders is also an application Arpaio has in mind: "we may use them go find dope peddlers coming into the United States, we make many drug seizures, we're only 70 miles from the border,"
Read the original article at rt.com
If you live in Arizona beware: Sheriff Arpaio may soon be watching you from the sky. If you don't live in Arizona don't feel excluded. Somebody else will soon be watching you from the sky anyway. If it's not happening already.