By Nick Dragolea, Dronesden
_________________________________
So you have finally decided to venture into the world of drones, UAVs, quadcopters, whatever you want to call them. Hallelujah! Maybe you've seen all those amazing drone videos floating around on YouTube from perspectives never seen before and you want to have a go yourself. Or maybe you just want to impress your friends, spy on your neighbour (hopefully not) or take pictures of your estate. With so many drones for sale, the question is, how do I find the perfect drone for me? You have to figure out things such your budget, flying experience, purpose of the drone and the drone flying regulations in your area.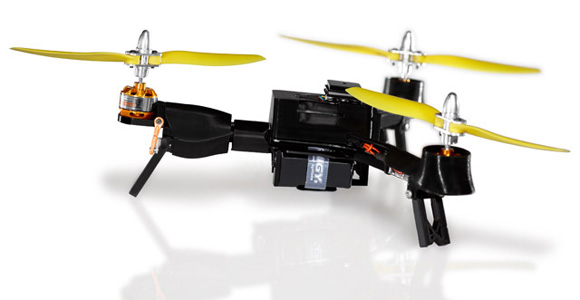 Here are our top 5 tips you should consider before splashing out on a new drone:
1) Have a budget
2) Decide on your purpose
3) Camera available
4) Size & Weight
5) Regulations
1) Have a budget
Drones can vary in price, from $50 to easily over $1,000 and you need to know your budget in advance before you do your research. After all, you don't want your attention to only be focused on a $2,000 drone when you can only afford a $300 drone such as the Parrot AR Drone 2.0. This point ties in to our next criteria:
2) Decide on your purpose
The purpose for getting a drone can determine both the price range you should aim for and what other features you require. Do you intend to simply document some of your hikes or beach holidays? Or do you want something you and your kids can take for a spin in the backyard? Perhaps you are a professional photographer and are looking for a drone that can carry a professional camera such as the Go Pro Hero 3.
If you have your own camera, you might be more interested in one of the 3D Robotics or if you have some technical skills, you might choose to build your own. This option may also prove to be a lot cheaper. A lot of these non-RTF (ready to fly) drones offer the possibility of attaching your own gimbal to the base, which in turn can hold your own camera. A range of drone gimbals can be found on Amazon or other specialized stores.
3) Camera available
To take good quality videos and photos, you need to have a good camera attached to your drone. Not only that, but the drone needs to be highly stable to prevent jittery movement from showing up in your videos. The largest majority of drones come with the possibility of attaching a GoPro camera to them and this is ideal if you happen to have a spare one lying around; DJI Phantom 2 drones are some of the more popular drones which allow the attachment of your own GoPro.
4) Size & Weight
Drones can vary from very light and small ones, such as the Pocket Drone which you can carry in your back pocket, to the more bulky ones. Again, if you wish to take your drone hiking with you, this is an aspect you should seriously consider.
The easy to carry ability of the Bebop drone, due for release later this year is shown in the promotional video, so if you wish to have a drone you can simply throw in your backpack, you may wish to wait for a few more months.
5) Regulations
Although the FAA still hasn't come up with a concrete set of regulations on drone flying, there have been plenty of examples in the press of drone owners getting cautioned or fined for flying their drone illegally. Use common sense and don't fly it near airports, military bases or national parks and of course, don't spy on people and you should have all your bases covered. However, certain states have their own regulations so make sure you are up to date with those.
If you have considered all of these and you are sure that you've got what it takes, then use one of the online drone finders to help you out!
_________________________________
Stay tuned on the Personal Drones blog for the latest multirotor and quadcopter news!