It's great to get out and fly your drone in a nice location. However there are times in which it would be great to be able practice your flying skills, or just have fun, without leaving your home. So this Michael Karp's post on a selection of small drones for indoor flying is indeed of great interest. Thank you Michael for the great job!
####
By Michael Karp
Not all drones are created equal.
Some are meant for aerial photography, surveying, search and rescue, racing, and much more.
But most of those drones aren't meant for one thing: Flying indoors.
They're usually too big and bulky, so when the weather isn't cooperating, what are you supposed to do?
In this article, I'm going to break down seven small drones that are excellent indoor flyers. And despite their size, many of them have some surprisingly advanced features.
Let's get to it!
1) NiGHT LiONS TECH X800S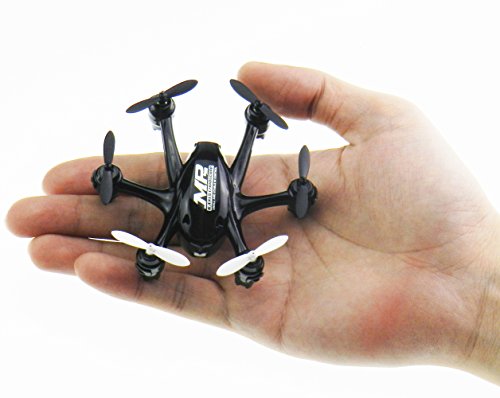 The Night Lions Tech X800S is ultra small. It can almost fit in the palm of your hand.
This drone comes with six blades for added lift and stability, and it is more than small enough to be a great indoor flyer.
The X800S comes with LED lights for some fun nighttime flying, and it can do 360-degree flips in any direction.
It also comes with a one-key return-to-home function (the push of a button brings the drone back to you).
If you're looking for an interesting mini drone to get your hands on, check out the X800S.
2) HVR Mini Drone with Video Camera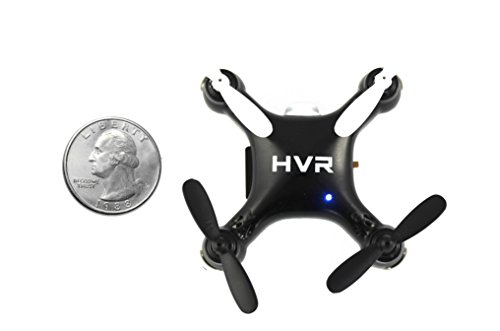 As you can see from the image above, the HVR Mini Drone is comparable to the size of a quarter.
This is one of the few small drone models that comes with a video camera, and it includes a 4GB memory card to store your pictures and videos.
It can do front flips, back flips, and barrel rolls, and the HVR Mini Drone only takes about 20 minutes to recharge, so you can be up an away again in no time.
3) Hubsan Q4 H111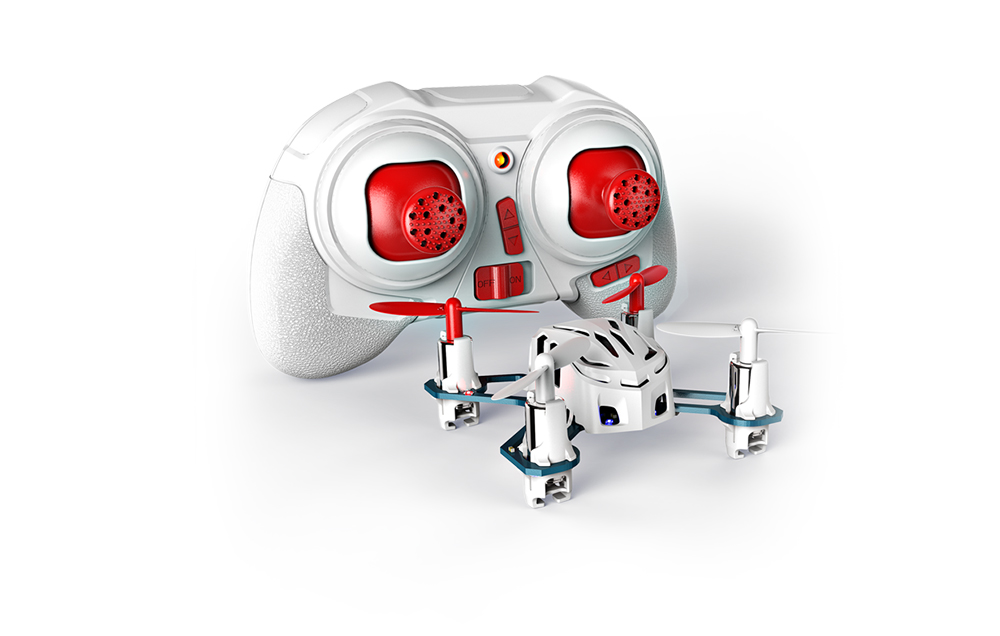 Hubsan is one of the most trusted brands on the market. Many of their drones make good training quadcopters.
The Q4 H111 is an awesome little drone for having fun indoors. You can do 360-degree flips in any direction and other aerial tricks flying around your home.
Its flashing lights indicate where the quadcopter is in low-light conditions, and it's powerful enough to reach some pretty fast speeds.
The Q4 H111 is, all-in-all, a neat RC quadcopter.
4) TEC.BEAN Pocket Drone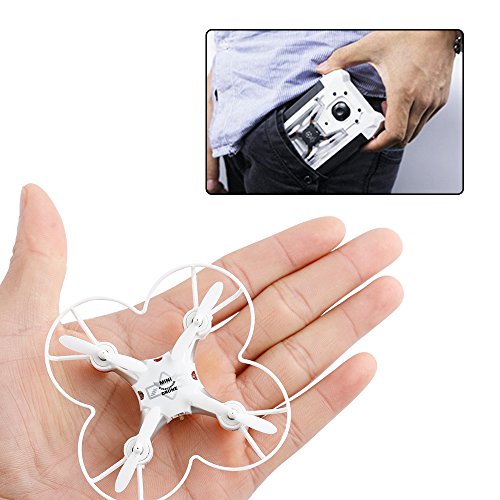 The TEC.BEAN Pocket Drone is one of the coolest quadcopters on the market.
Its controller doubles as a carrying case. You can literally fit everything you need in your pocket and take it with you.
The quad also comes with an all-around propeller guard, which is great for indoor flight as you will most likely crash into walls and other objects.
5) Helizone Sparrow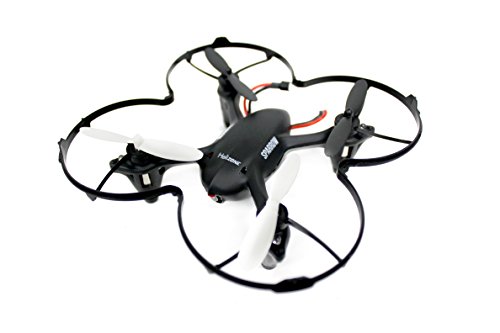 With its matte finish, the Helizone Sparrow is a super sleek drone.
It comes with a surprisingly powerful 720p camera built-in and a 4GB memory card for storing your pictures and videos.
The Sparrow also offers three different speeds depending on your skill level. Its top speed can handle moderate outdoor winds.
For under $50, this little quad packs in some solid technology.
6) SKEYE Hexa Drone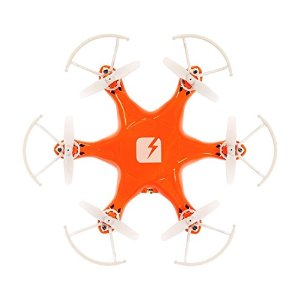 The SKEYE Hexa Drone is the second hexacopter in this list, except it comes with a propeller guard for all six blades.
In addition to its added lift and stability from its blades, this drone comes with adjustable gyro sensitivity. You can increase or decrease its acrobatic capability depending on how sharp you want your spins and turns to be.
The hexacopter comes ready to fly right out of the box, and it includes replacement props.
7) Holy Stone F180C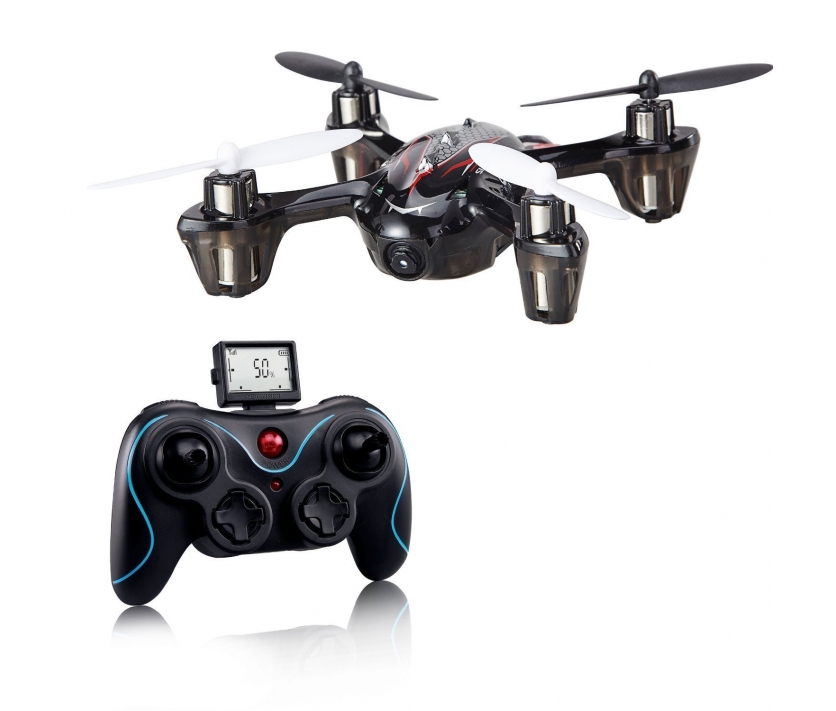 This is the most expensive drone in this list, but it's also the coolest.
The Holy Stone F180C is small enough to fly indoors, but big enough to carry some cool tech.
It comes with a 1280×720 pixel camera that takes pictures and videos, and the controller has an LCD display that shows you flight telemetry data (like battery life).
The F180C has four sensitivity modes. As your skills grow, you can increase the sensitivity to do more acrobatic maneuvers. The quad also comes with a replacement battery, so you can have one charging while you use the other one, maximizing your flight time.
If you're looking for a mini drone that's a little more advanced, this quad is a great choice.
Over to You
There are TONS of small drone models out there. These are just a few of the best models I've come across.
Don't spend too much time picking apart each drone's specs and features. Pick one that looks right for you and give it a go.
What drone do you fly? Let me know in the comments below.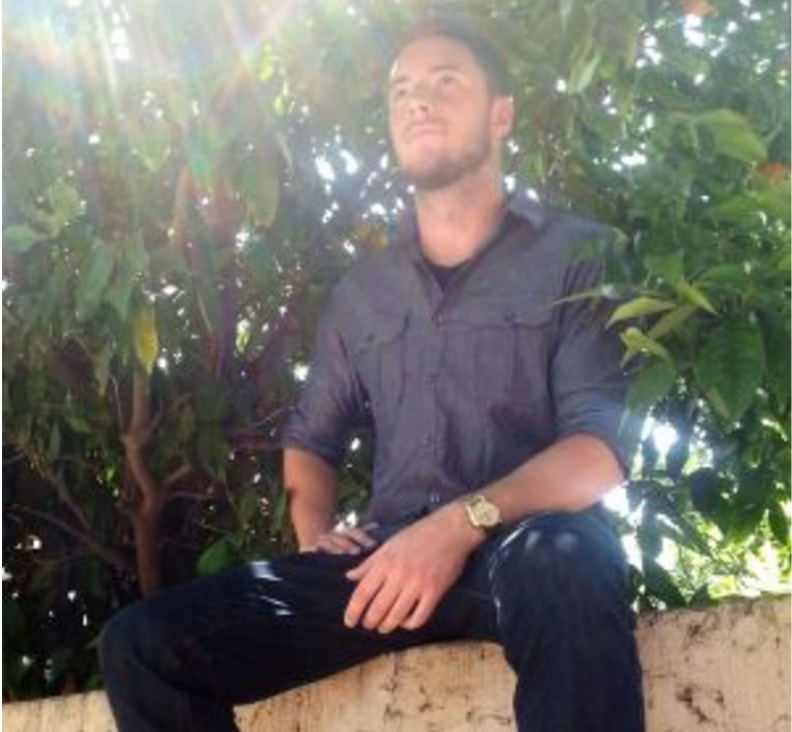 Michael Karp runs Drone Business Marketer, a blog that teaches professional pilots how to grow their businesses.
Stay tuned on the Personal Drones Blog for the latest quadcopter and multirotor news!