I am glad to publish the following guest post by Tushar Grover, webmaster of the MiniDroneReview web site, which addresses some basic considerations to be made while selecting a drone model to buy.
####
By Tushar Grover
As we move forward in this fast paced technology innovation era where lots of new gadgets are being developed and build from scratch in front of our eyes, drones technology has not being left behind in the race of powerful R&D, which have led to innovation of some powerful drones equipped with best technology that are being used in various work industries and by common people too for betterment of our society.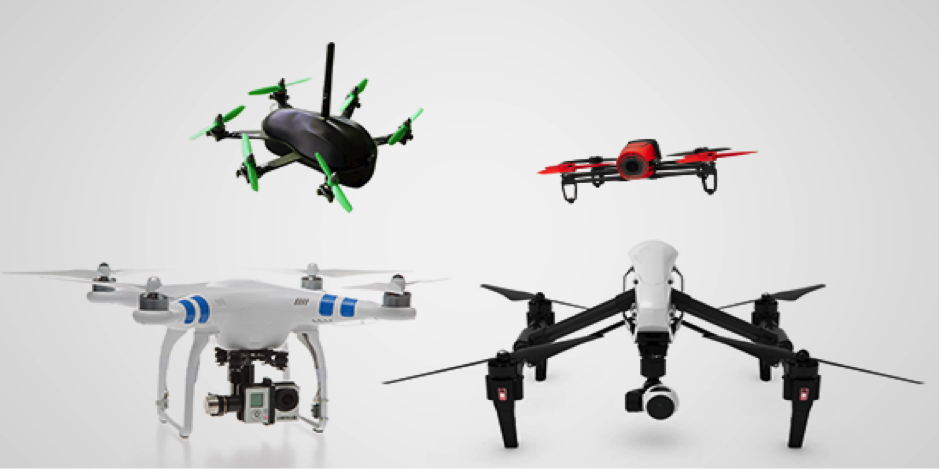 So come on folks let's take a look at some of the tips which you must keep in mind while on a lookout for new drone to get a good drone buying experience with awesome drone to fulfil your desire to fly a great drone .
Camera Quality
Camera quality is an important factor for all the photography enthusiast and other people who buy camera drones to take some jaw dropping pictures from different angels in the sky while they are performing adventure sports like sky diving, water sports or just rock climbing, so that they can cherish those moments later in life .
Generally you may find that while buying a camera drone, it comes under 2 categories i.e with attached camera and other without camera which gives you choice and freedom to attach a sports action camera of your choice to captures awesome pics like gopro action camera or any other similar one .
Choosing drone with attached camera would come at little bit extra cost when compared to one without camera, so if you already have gopro then you buy one without camera to save some bucks. It all depends on your personal choice for which one to choose as there is not much difference between both of them and both are equally good.
Price Point
Price point is a factor which could bring smile on your face or burn hole in pocket if you don't choose a good drone at reasonable price after discount according to your budget.
When you head out to buy a drone make sure that you have already made up your mind about the budget, as it could help you choose the best drone in market which seems to be filled with lot of choices of drones ranging from $40 to $3000 approx.
Moreover if you choose to buy your new drone while the retailers are throwing discounts and online stores are also having clearance sale in holidays then you could easily get a good drones with all the features of your choice without spending an exorbitant amount of money, which would make you feel happy besides saving some money for party with your friends and family, even you can buy some extra nano drones from left over money for your kids to make them happy too.
Features
While planning to buy a new drone don't forget to take a look at some cool drone video and drone reviews on internet to know about all the drone features and then make a lists of all the essential features which would require in your drones according to your budget.
Some of the cool features which should be there in your new drones are good GPS and WIFI signal range, way appoint and orbital modes, start point landing, RTF and FPV modes and many more
Flight Time
Flight time is one of the important factors that is being overlooked by new drone buyers while on a new drone shopping spree.
As per current market standard all good consumer drones generally have around 20-30 minutes of flight time which I think is decent, although researchers in various big companies like DJI, Gopro etc are working to increase it without compromising on battery size which could make drone heavy.
Generally you may find that drones with higher battery life which gives longer flight time comes at an expensive price point which may be unaffordable for some, so if you can't buy a high priced drone due to budget constraints then you should atleast buy couple of extra battery to keep the fun going while you are in jovial mood of drone flying to capture some cool photos on your holiday vacations
Verdict
Buying a good drone which could fulfil all your requirements of having a good quadcopter is not an easy task, so I hope you got some good insight from the above tips which would help you choose good personal drone to capture some cool pics with your friends with your new drones this holidays.
Share this with your friends and family to spread the knowledge about drones.
####
Stay tuned on the Personal Drones Blog for the latest quadcopter and multirotor news!