DJI has recently released firmware version 4.02 for NAZA-M V2 flight control boards.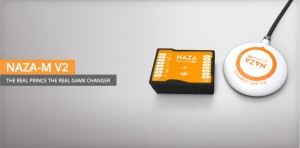 This release contains a long awaited fix for the well known "limits bug" that resulted in loss of control of the aircraft if it flow beyond limits, as reported in several threads on RC forums, like this one.
In order to upgrade the firmware on your NAZA MC you should first download and install the version 2.20 of the naza assistant software from the NAZA-M V2 DJI downloads page.
On connecting your NAZA multirotor to the new assistant, upgrade to v4.02 of the firmware will be proposed by the software.
Good news for all pilots that were relying on limits for flying their NAZA V2 controlled flying machines.