MUWA: Multi-Field Universal Wheel for Air-Land Vehicle with Quad Variable-Pitch Propellers. A complicated name for a new prototype quadcopter that can perform a number of functions usually not associated with multirotors, such as rolling and floating.
Here's the rolling drone: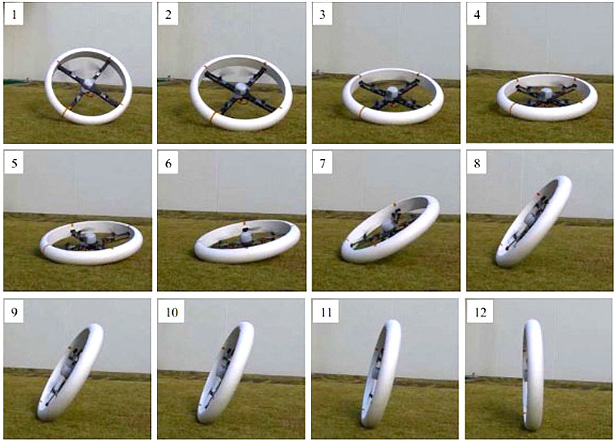 This is not for fun. It is a research project developed in a robotics lab in Tokyo University and has a number of very serious potential applications that are briefly shown in the video that we post below. Those include capturing 3D images of environments, for example closed spaces, maybe difficult to reach otherwise.
The device can of course perform also perform as a regular quadcopter. It flies nicely.
Here's the video:
Source and further readings: