Nature.org has a great story by Steve Shill, a Senior Scientist for the Caribbean Program, developing methods, tools, and information products for countries seeking to identify high priority conservation areas based on biodiversity value and risk assessments.
The story focuses on his project, carried out with his students, aimed at mapping marine habitats with a self constructed drone, made just for this purpose.
Have a look at this beautiful little bird called "Henri":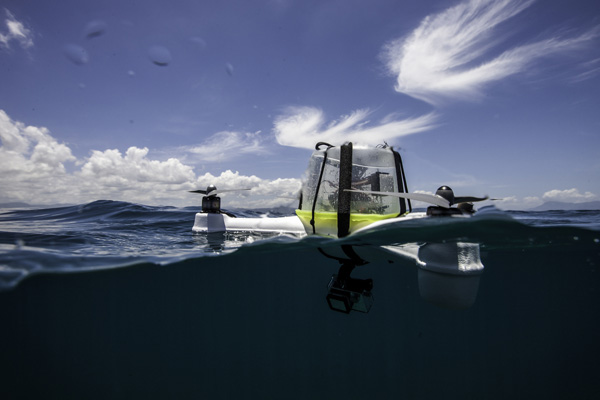 "Weighing in at just under 5 pounds, "Henri" (named in honor of the king of Northern Haiti from the early nineteen century) has a tough, floatable KYDEX® frame equipped with a high-def GoPro camera, an GPS enabled-autopilot chip, and other navigation electronics tucked neatly inside an upside-down Tupperware container mounted on top that serves as a perfect waterproof housing.

Henri can be guided manually using remote control or via autonomous mode with a pre-programmed flight path."

The "Henri" quadcopter drone flies over a red mangrove forest. Photo: © Tim Calver
It is really worthwhile to check out the full story at Nature.org where you will also find a couple of nice videos featuring the Henri quadcopter in action.
Thumbs up to Steve Shill and his Research Team from the Personal Drones Blog for this nice and original project.
Original Article: Nature.org
Stay tuned on the Personal Drones blog for the latest multirotor and quadcopter news!