Press Release by Keyshare Technology
####
Kimon Aims to Be First Successful Mass Market Selfie Drone
CONSUMER ELECTRONICS SHOW, LAS VEGAS, NV – January 3, 2017
Keyshare Technology announced today the launch of their Kimon "selfie" drone in the US market. Selfie drones have been hovering on the horizon for some time now. The Kimon, which was successfully introduced in China in July 2016, is the first to deliver on the promise of these devices. Selfie drones eliminate the standard selfie limitations – small photo area due to length of your arm or selfie stick – while delivering quality photos at an affordable price.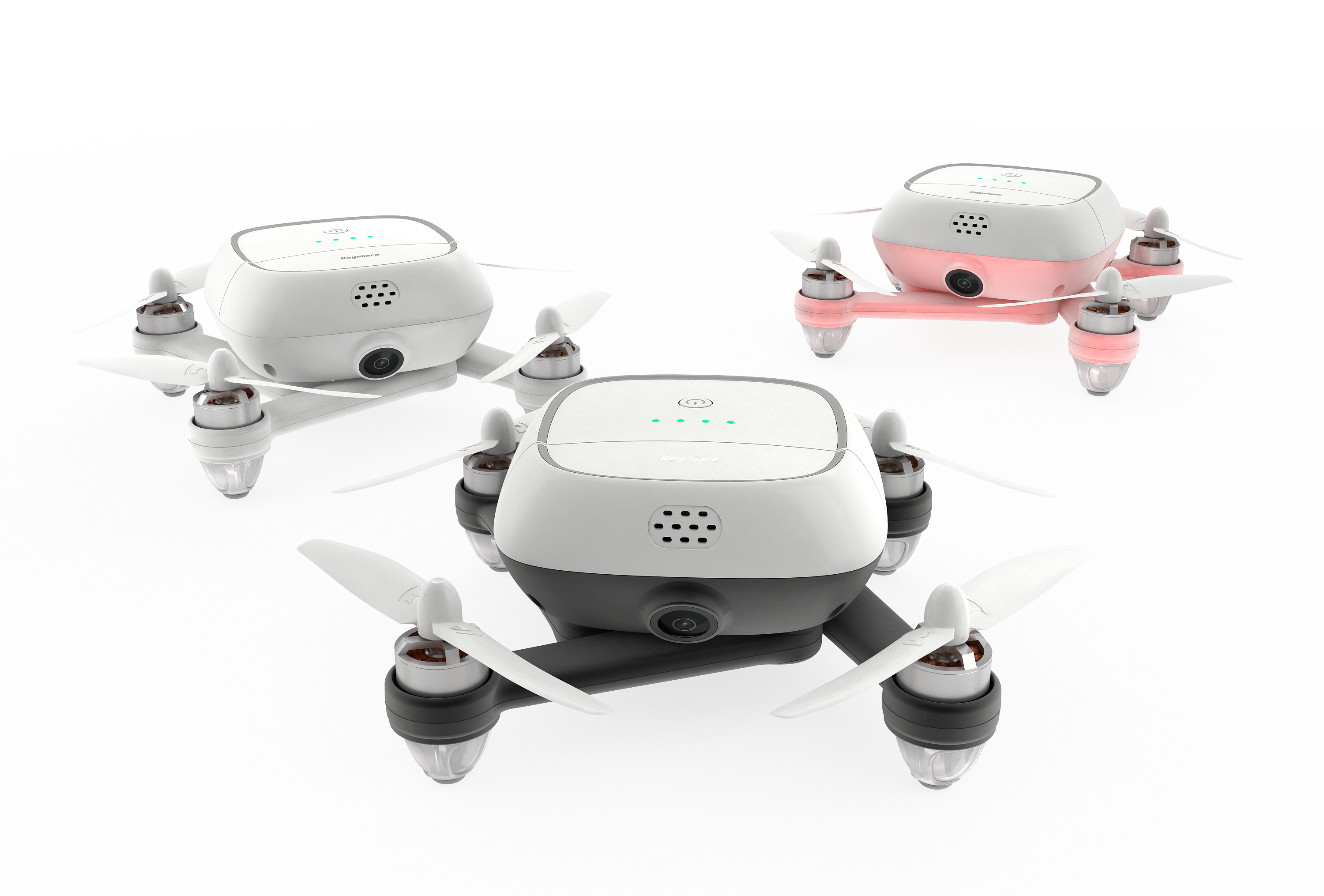 The Kimon is easy to use, portable, has a replaceable battery and is capable of taking quality photos with a high-definition camera.
All its features are tailored to provide a great selfie taking experience including:
16 million pixels camera that supports 4k/25fps video recording.
Simple, smartphone-controlled operation with one-touch start-up, take-off, hovering, landing, and return.
G-sensor-controlled by moving your mobile phone.
Multiple shooting modes that include photography, video recording, burst mode, slow motion, time-lapse photography.
Five selfie-taking modes: 360-degree panorama, 45-degree shot, follow shot, panoramic selfie and standard selfie.
A positioning module that enables easy selfie-taking under 3-meter high — a key feature for indoor environments without GPS signals.
The Kimon, with a MSRP of $399, is practical, affordable and functional. All its features are designed to deliver on that promise with an emphasis on a superb user experience rather than on cutting-edge, gaudy technologies. The Kimon comes in 5 colors – yellow, white, blue, green and pink – and can operate for up to 15 minutes on one charge, the best battery performance among devices under $500.
The Kimon will be featured in Booth 1621 in the Westgate Hall at the 2017 Consumer Electronics Show. Video of the product can be found here: https://www.youtube.com/watch?v=aSs52O0tBXw
Availability
The Kimon drone is available for order at www.brandsocialwatch.com. For more information, contact info@brandsocialwatch.
About Keyshare Technology
Hunan Keyshare Information Technology Co., LTD (Keyshare) creates, develops and markets intelligent drones. With 30 million RMB registered capital, Keyshare is headquartered at Changsha. Benefiting from its unique resources, Keyshare aims to be the global pioneer of intelligent drones. At present its focus is on developing intelligent control and navigation, machine vision application, and communication system and networking in the drone field. Its products at present cover intelligent drones and relative systems like ground control system, image transmission system, and visual positioning and navigation system.
####
Stay tuned on the Personal Drones Blog for the latest quadcopter and multirotor news!