As reported in this Nikkeibp story, Japanese firm Secom has released an innovative security camera, able to get close to the target and shoot pictures and videos to be used for information and evidence in security investigations. It is actually a medium sized  (80cm diameter) quadcopter with an unusual shape that offers way more flexibility and maneuverability than a fixed camera, even with PTZ control.  This one will track the target anywhere even in a huge area.
Images souce: Nikkeibp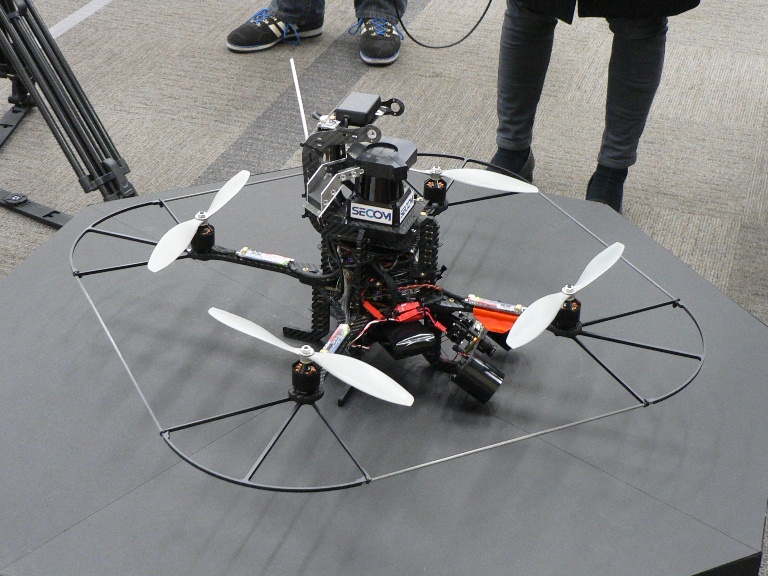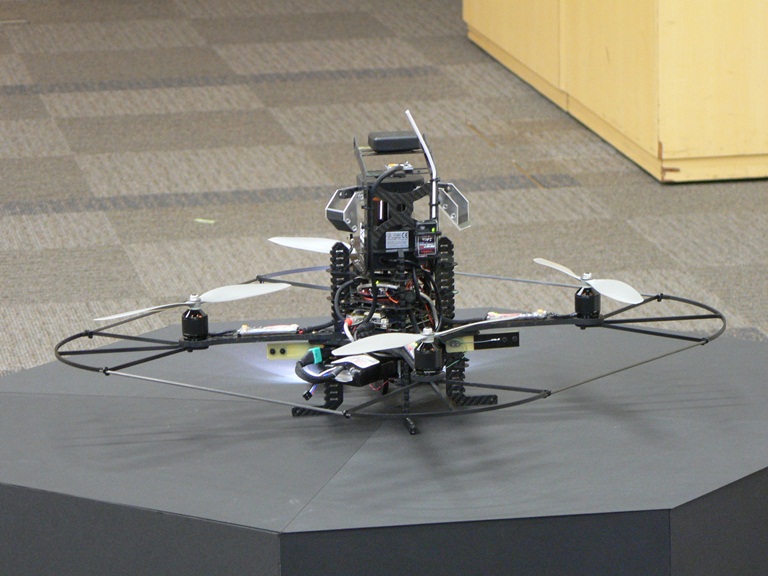 When a non authorized person or vehicle enters the secured area, the quadcopter will get close and gather evidence about the intrusion by taking pictures and video. The drone can take pictures of a car license plate for example.