Received a couple of days ago the SFC4410-1 Quad H Airframe from Safeflight Chopters. It is a quadcopter frame designed mostly with security in mind. Here's a picture of the mounted Safeflight quadcopter from the website: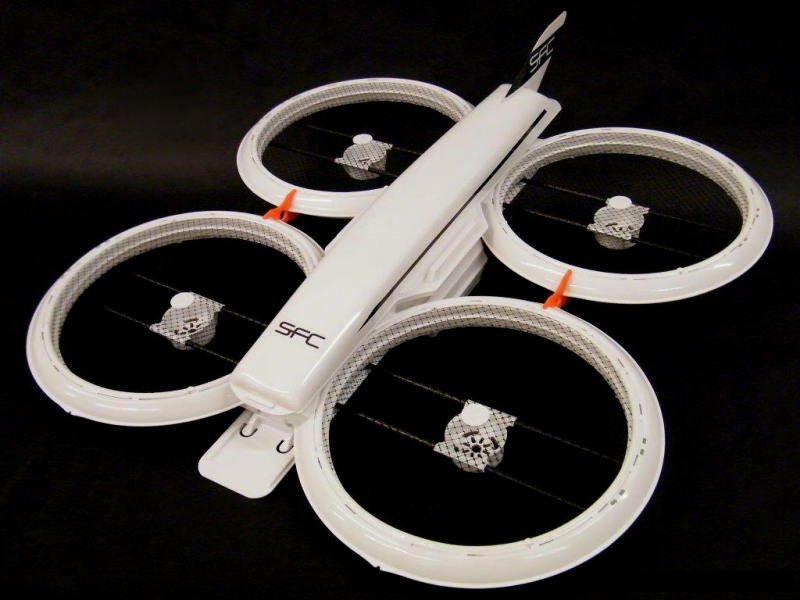 and some action:
I had noted this frame a while ago, made a post on it, and placed an order. Since I live in a heavily populated area, the idea to be able to fly a quad in a city park, without worries about the propellers cutting something they should not, is very attractive and worth a test.
In this model the propellers are entirely caged in a plastic structure, with a strong nylon net above and below each propeller.
After flying the mini h quad for a while, the structure looks quite big, it can be virtually fitted in a square with approximately 67 cm edges. Each of the 4 plastic circles has a 26,5 cm internal diameter and 33 cm external diameter.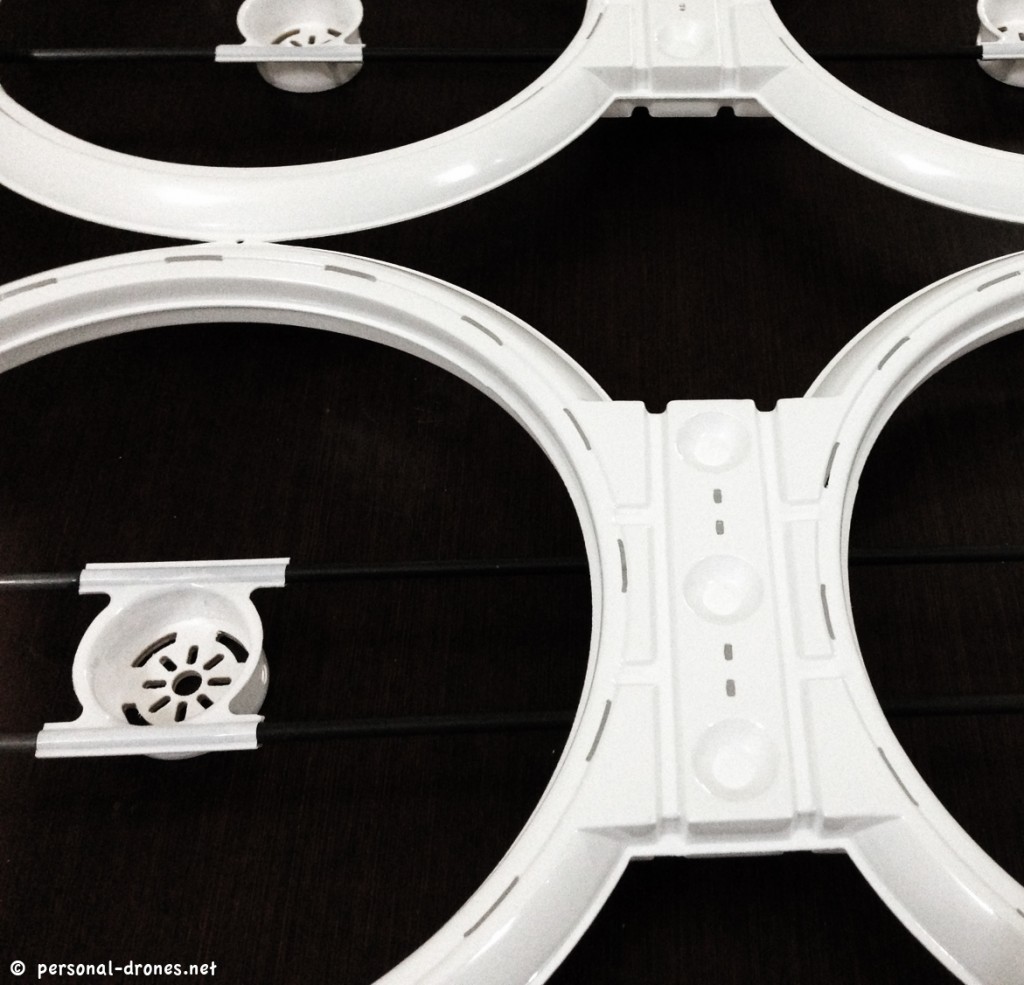 The frame feels extremely lightweight. It is made of molded light plastic, similar to the one that you can often find inside consumer items boxes, to shape the inside of the box so as to fit the various components of the product. This plastic is however strategically reinforced in key places, like the motor mount for instance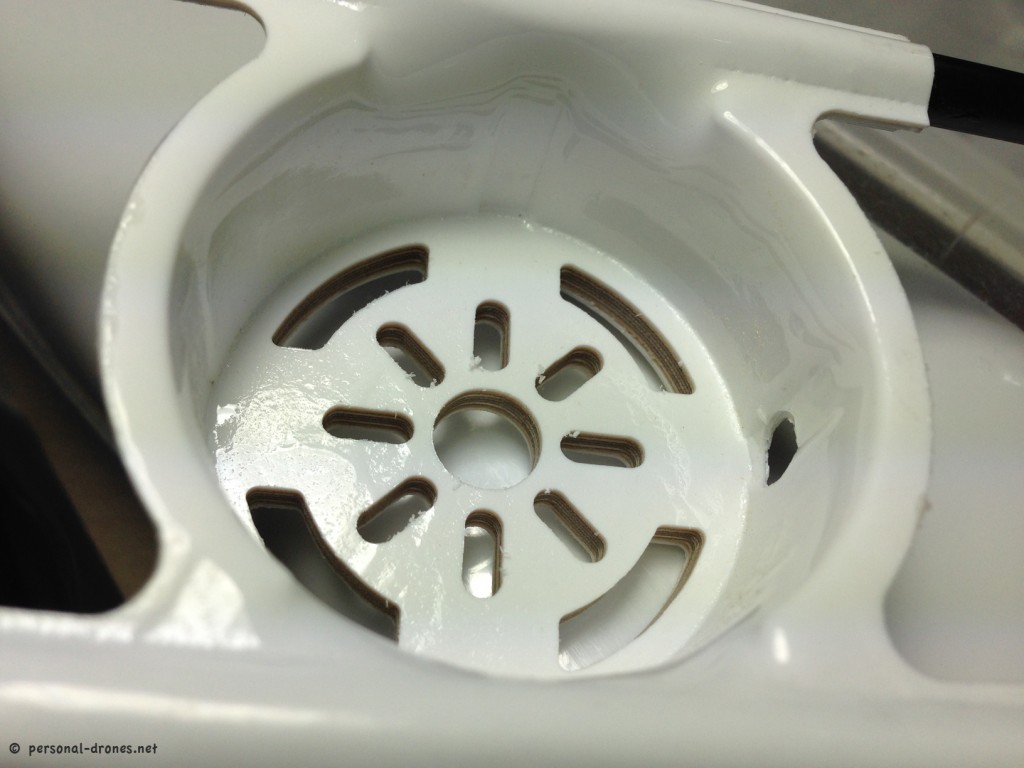 and the upper and lower frame components that are reinforced with carbon bars.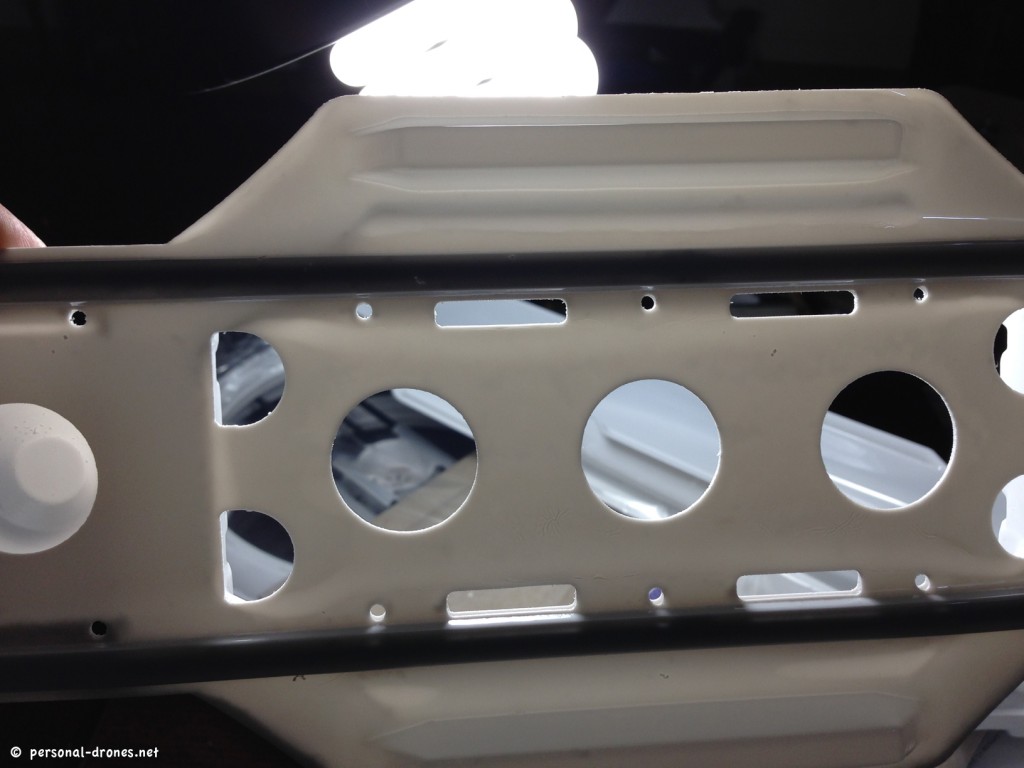 Very lightweight overall. How will it hold crashes? We might well check this out soon 🙂
The purpose of this post is to share some very first shots of components during the unboxing. Build details and more photos will be posted while construction advances.