A multirotor was developed by the Teheran based RTS Labs  that is able to take off from a boat and drop flotation aids to people in distress in sea water.
From the site:
"Pars is an Aerial robot designed and made for saving human lives. The first purpose of building the robot is the relief of people drowning near coastlines. By developing its applications, it can be used in ships and off shore reliefs. It can also be used in other applications such as monitoring of marine and off shore structures, recording films and pictures from dangerous path ways for rescue missions, precise positioning. One of the features of this robot is Ability to save more than one life in a mission it can also track its path by GPS positioning and at the end of its mission it can come back home without the need of user guidance."
Here are some pictures from the RTS Labs site: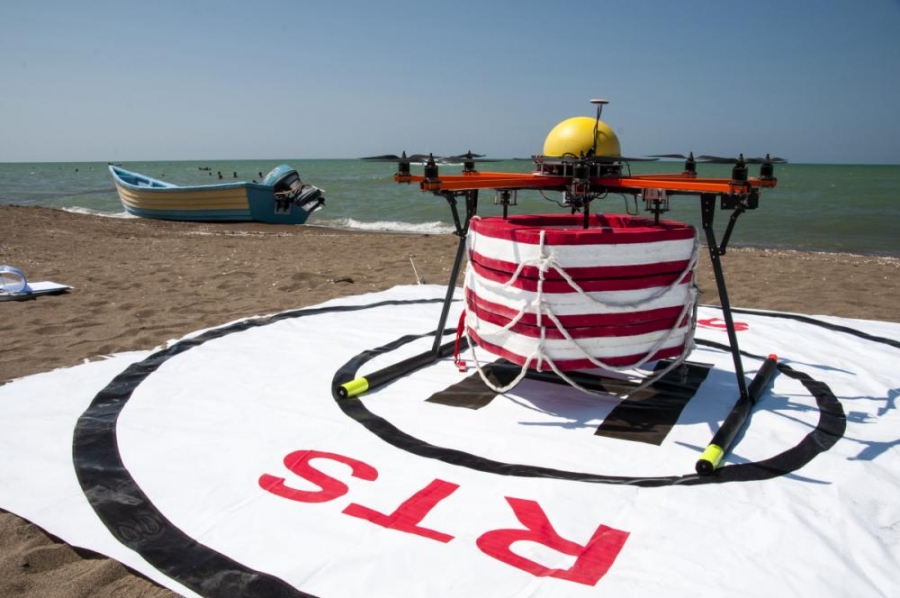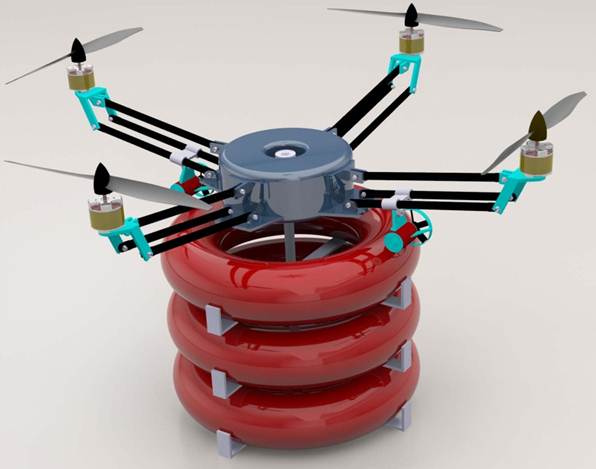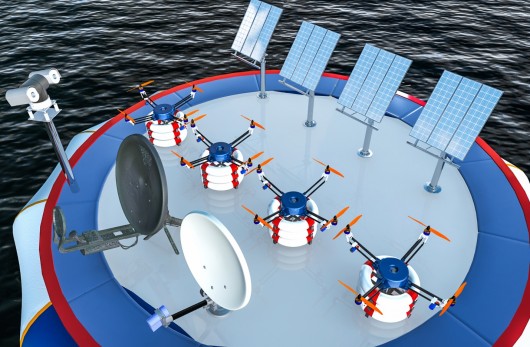 The level of autonomy of the machine is probably still limited at the moment, from what can be understood from the web site. The inventors state:
"It's noteworthy to mention that this robot is designed for the first time and can make a huge revolution in robot applications for saving human lives."
And here is a video that illustrates the capabilities of PARS.