Make Magazine has published a nice, entertaining and generous article by Eric Cheng on quadcopters flown over water.
Crashes and fly aways are of course part of the story, therefore maybe when doing footage on water environments it could be worth considering a specialized solution such as a a Quad H2O?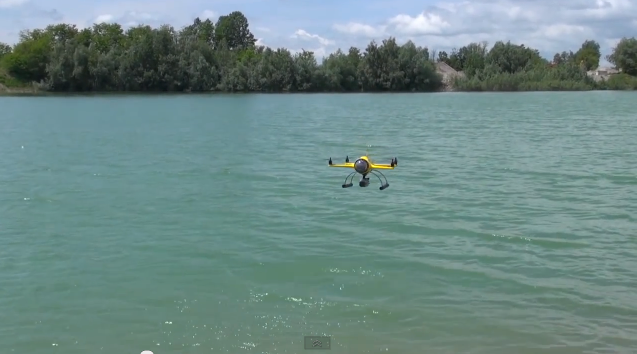 An Aquacopter?
Of the recently released WQ550 S.A.R.Q. ?
for which Lift off UAV is now taking pre-orders?
If you are interested in the subject of aquatic multirotors and quadcopters by all means check out Cheng's article on Make Magazine.
Stay tuned on the Personal Drones Blog for the latest quadcopter and multirotor news!