Tech startup Makeblock releases Airblock, a Modular Drone that Transforms Into a Hovercraft
SAN FRANCISCO — November 2, 2016 — Shenzhen-based robotics startup Makeblock released the new Airblock, a modular six-axis drone that transforms into various flying configurations, including hexacopter and hovercraft. Airblock combines the best of building blocks with flight physics and engineering to make each flying experience unique.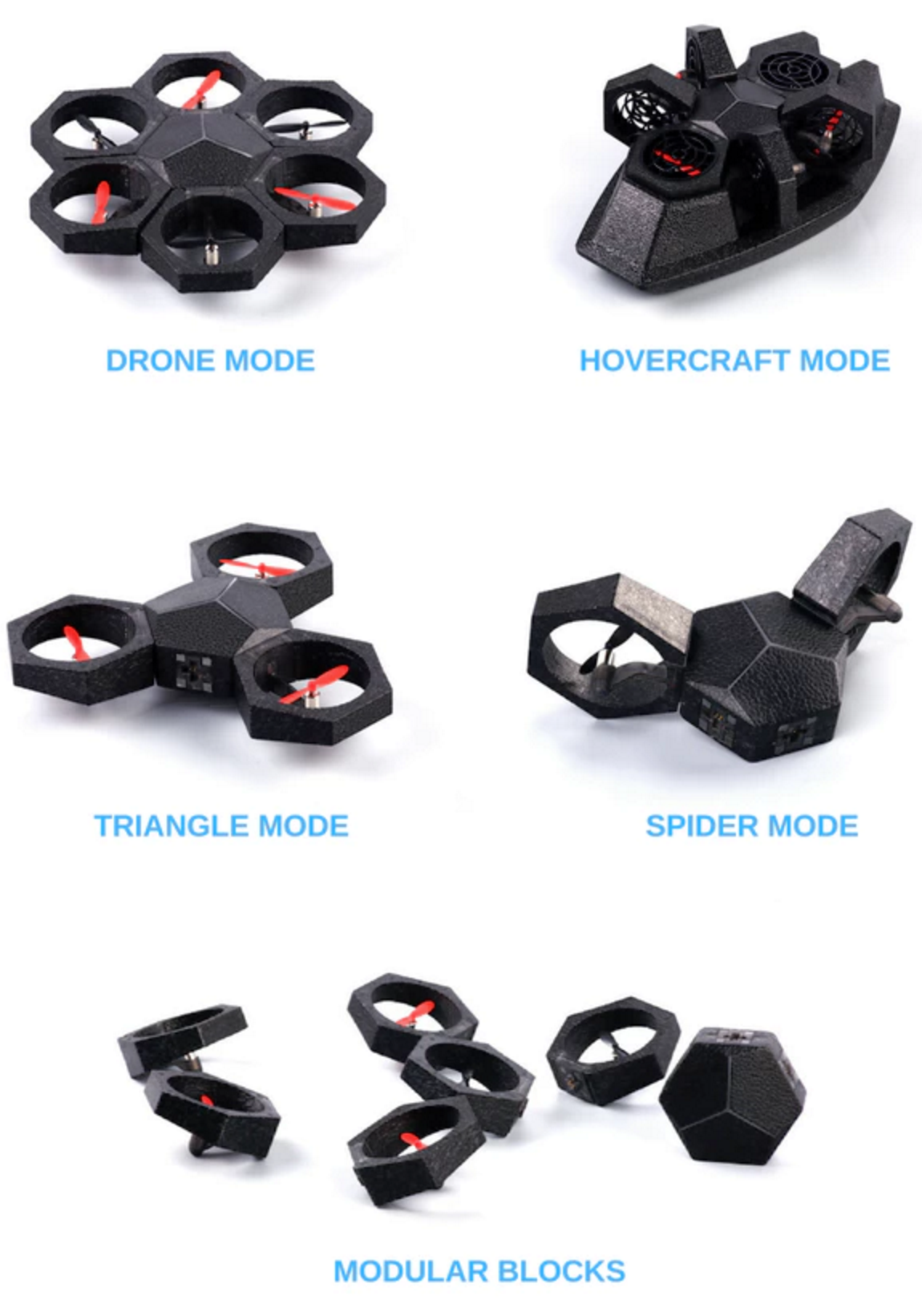 Airblock consists of magnetic, modular parts that are easy to assemble and disassemble without tools. Included in each set are a control core, a hovercraft base, six blade modules, six spare blades, ten blade shields, one wall charger, one lithium-ion rechargeable battery and one USB cable.
The central processor, motors and rotors are all enclosed in a soft foam frame that is durable and strong. Its pieces snap together using magnetic connectors. The large styrofoam base can be configured with the aforementioned pieces to construct a hovercraft that zips over water or smooth terrain. Continue reading Tech startup Makeblock releases Airblock, a Modular Drone that Transforms Into a Hovercraft →