After the news about books and pizza drone delivery services, and the recent announcement of the launch of "Amazon Prime Air", now also the German express courier delivery service DHL wants to enter the game of quadcopter deliveries.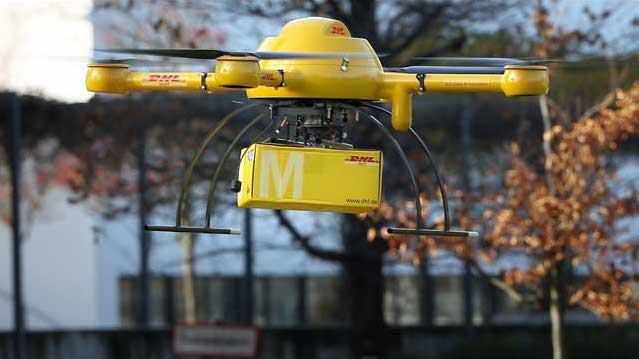 For the test drive, or maiden flight, the selection of what to carry and deliver was highly significant and probably want to send a message: a packet with a medicine was delivered from a Bonn pharmacy to the DHL headquarters, a two minutes journey.
This screenshot from the DHL web site indeed is indicative of an attention of DHL to the logistics of deliveries for Life Sciences and Health Care: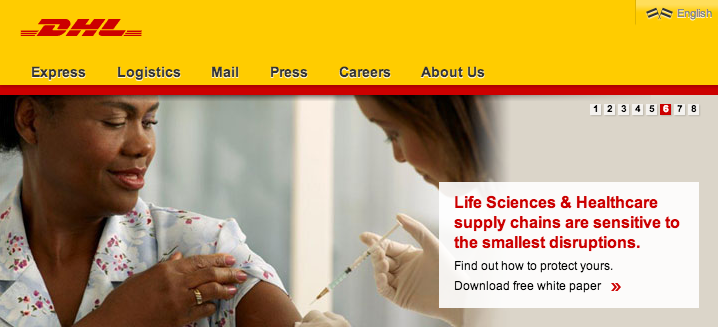 The quadcopter weights about 3Kg and was called the  "Paketkopter".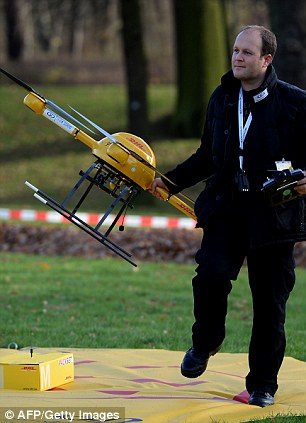 The test flights required permission from local aviation authorities.
Check out this video by a DHL fan who built a supposedly unofficial DHL helicopter before the official quadcopter was released :
So in one way or another, we'll probably see DHL in the air soon.