In Thomas More College in Belgium an "experiment" was made to employ a little personal drone, a DJI Phantom equipped with a GoPro Camera for the surveillance of students during exams, as shown in the following video:
The technology at the moment suffers from a number of limitations:
– short flight time, approximately 15 minutes. Exams can last hours.
– Noisy, students are distracted
– Generates wind, regularly throwing students items such a paper sheets and pens on the floor
– Probably not a serious experiment but rather a way to produce a viral video for marketing purposes. Well done actually!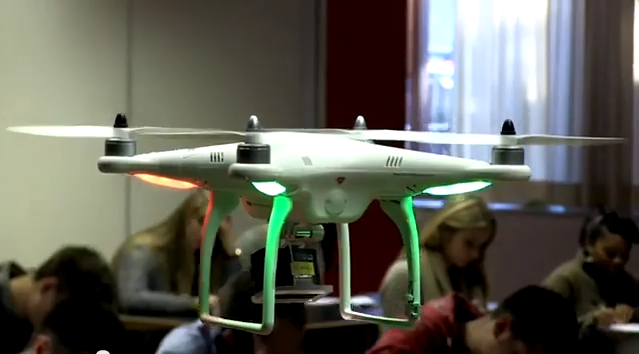 Stay tuned on the Personal Drones BLOG for more quadcopter and personal drones news!