The Hubsan 4x is an extremely fun microquadcopter to fly. Sometimes, maybe after a crash, a motor stops working and replacement is required.
Unfortunately motors wires are soldered directly on the controller board. No connectors. The spare motors that can be bought online indeed come with 2 "naked" wires.
I had to replace a motor on an Hubsan 4x for a fiend today. What I did was to open the Hubsan 4x, it is hold together by 3 tiny screws and 4 little plastic pins located halfway on each of the arms. So once the screws are removed, you still have to play a bit, gently, to take apart the two halves.
Once the quadcopter is open, first step is to cut the wires of the faulty motor, approximately 1cm from the the body of the motor, so as to leave a generous length of the wires soldered to the board.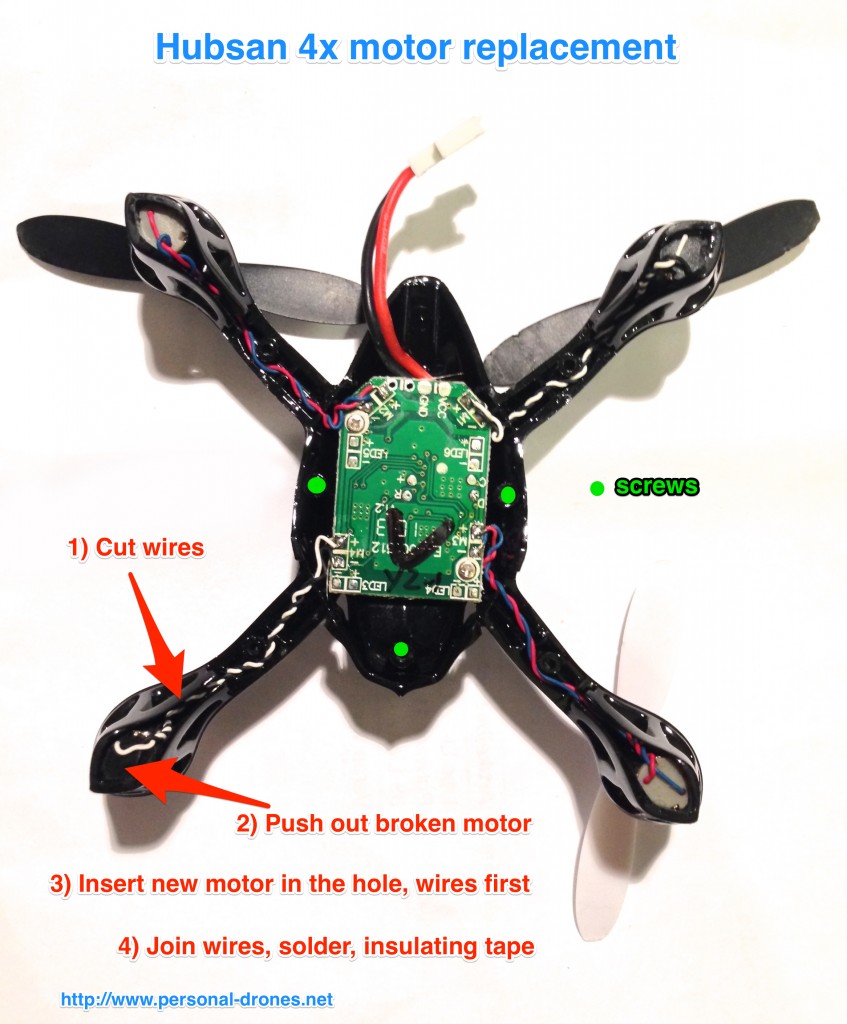 The motor can be extracted by pushing it from below with a screwdriver or a pen. The new motor can be now inserted, but first the wires of the new motor have to go through the motor hole.
Then, you uncover the final 0,5cm of each of the 4 wires, the two of the original motor, soldered to the board, and the two from the new motor and join them together as in the picture below: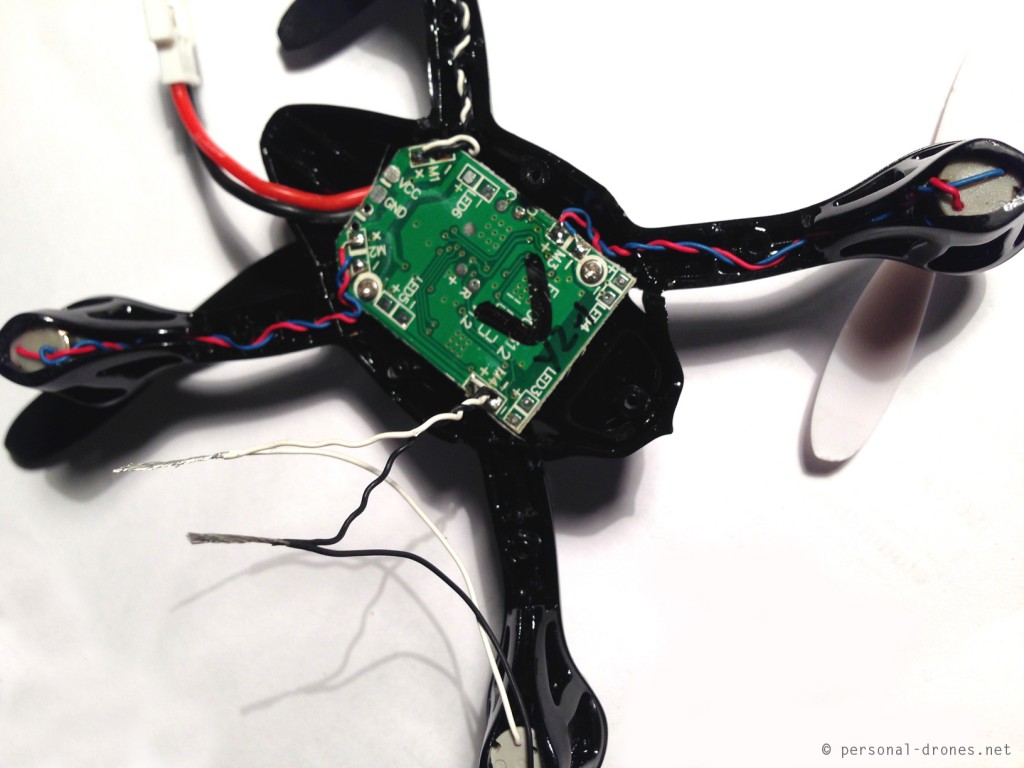 Then the two junctions can be soldered easily. Some insulating tape on each of the junctions will finish the job. Here's an excellent video about the basics of soldering, highly recommended:
####
This post is sponsored by Apps4Rent
Monitor, edit configure files and go mobile like the quadcopters by carrying your virtual PC on the cloud and access it via your mobile device using CloudDesktopOnline.com, Powered by one of the best Daas provider – Apps4Rent.
####
Stay tuned on the Personal Drones Blog for the latest quadcopter and multirotor news!