On November 10 2013 Lady Gaga introduced the first multirotor based flying dress at her ArtPop album release in Brooklyn, NY.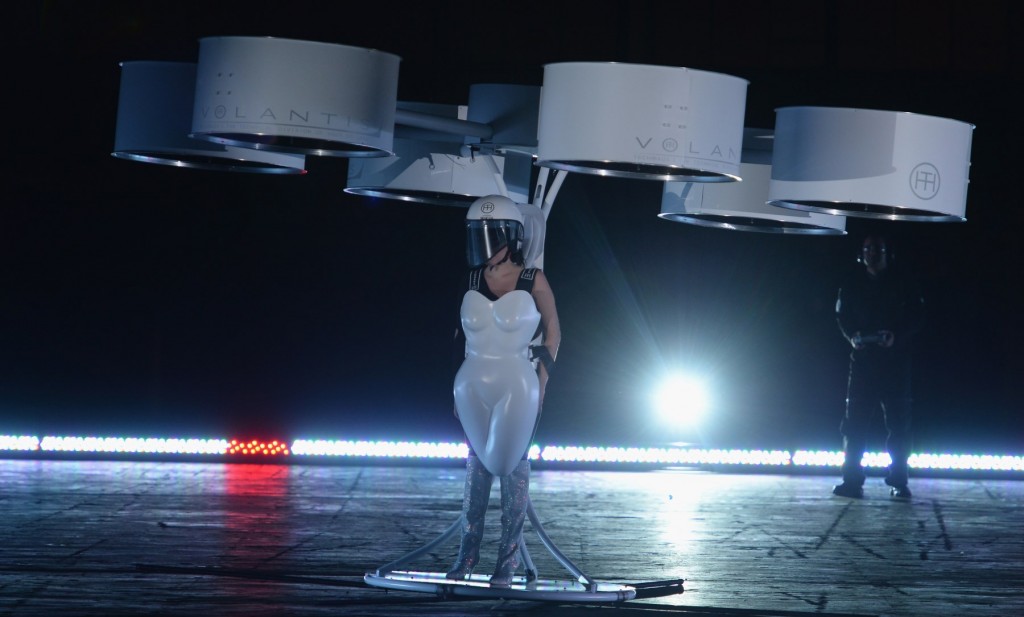 The flying machine was piloted by Gus Calderon (source), a Carlsbad resident, certified pilot by FAA and owner or ISIS copter, a firm that "combines the expertise of naval engineers and FAA-certified commercial pilots to bring you the strongest, finest quality aerial platforms available on the market".
I'd very much like to have one of those to go to work in the morning, any chance?
Which reminds us the notorious world's first manned multicopter flight video by Thomas Senkel of e-volo. Here's the Volocopter V1. The flight lasted 90 glorious, long seconds: