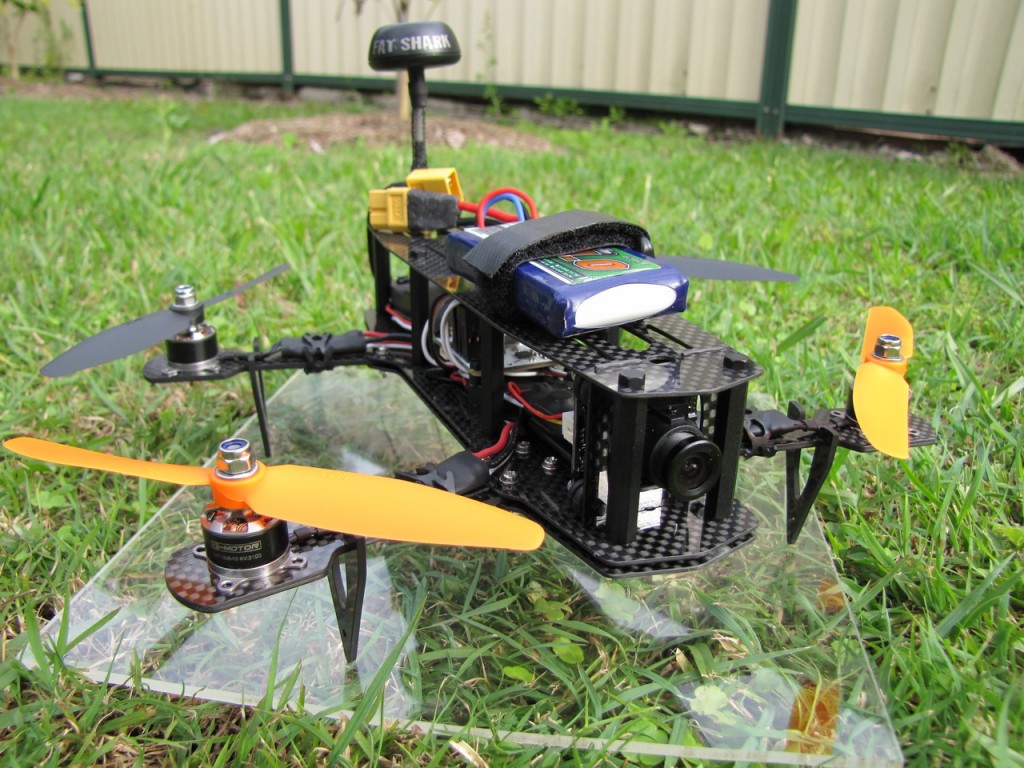 Blackout's Mini H Quad – source
Multirotors and quadcopters come in all sorts of sizes and shapes that will reflect their main purpose and usage. In order to lift heavy reflex cameras or cinematography equipment, tipycally huge multirotors (>650mm) are used, while for indoors flying fun, some quadcopters are reaching ridiculously small sizes these days: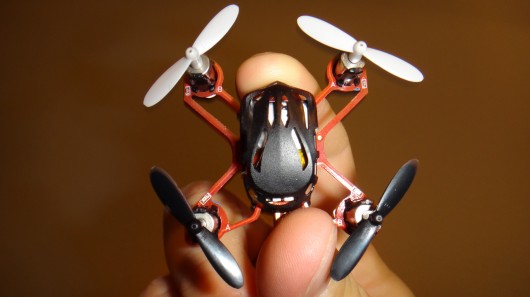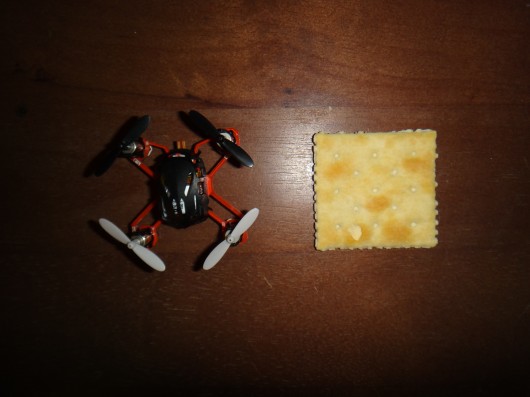 Flying FPV, First Person View, can be performed from all sorts of aircrafts (or other RC  controlled moving devices). For quadcopters, unless you are very skilled in DIY related to video equipment (see the nice blog from FPVGuy), a decently sized frame (330-450 mm minimum) is usually required as the quad has to have a decent payload in order to carry with ease all the equipment required for FPV, such as video transmitter, wide angle camera, possibly onboard DVR to record video.
See for example a DJI F450 equipped with camera and transmitter for FPV:
A while ago a guy called "Blackout", from Australia, started posting some amazing videos with very aggressive, sporty style FPV flights on his youtube channel, and reporting and writing about his newly designed frame called the Mini H Quad.
This is a very contained size frame (220 mm), very robust and yet extremely lightweight, designed to be able to carry full size FPV equipment usually mounted on larger multirotor frames.
Here are a few pictures from Blackout's post on the openpilot forums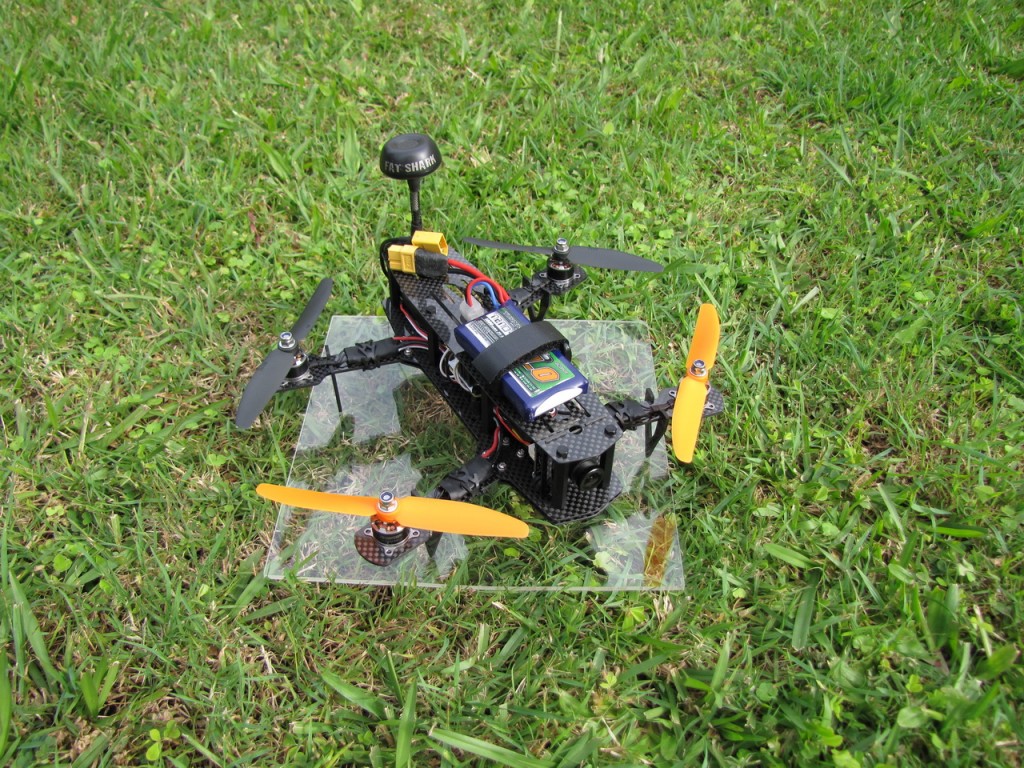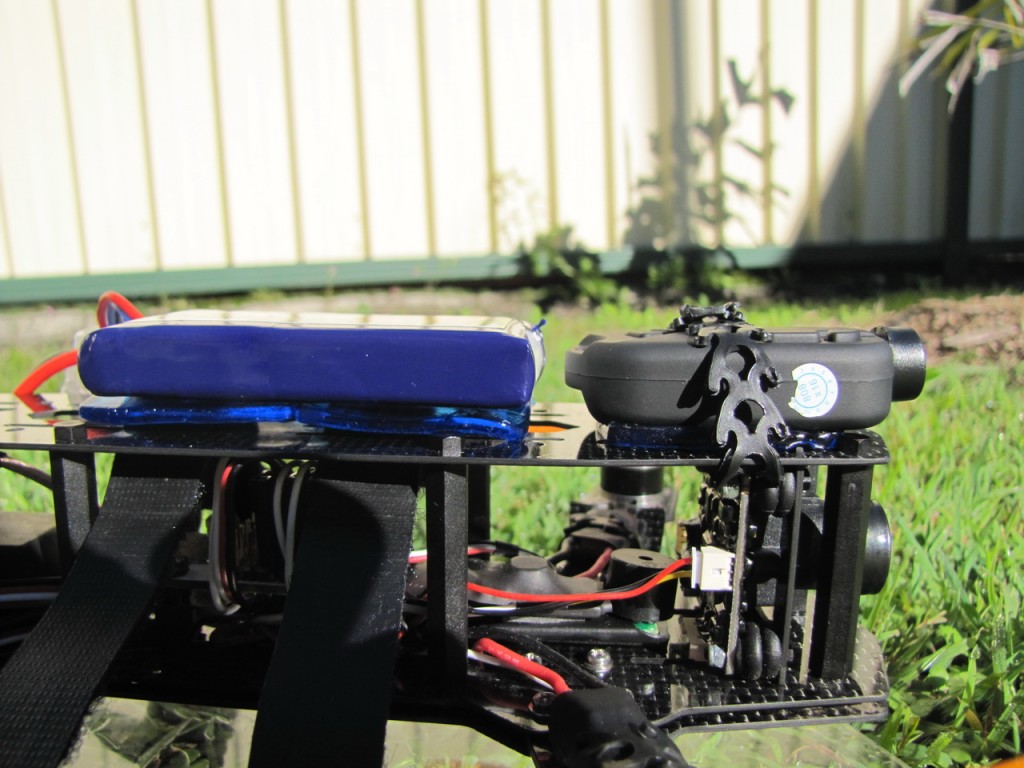 In our quest toward the perfect personal drone we could not skip this one. The box arrived a few days ago and the quad is currently under assembly. I'll be posting a build report soon.
Beyond the gear it is interesting to see Blackout's approach to flight. He has a number of videos labeled "proximity" in which he explores very busy paths, such as trees dense in branches, and flies sometimes very close to ground level, with some breathtaking "spikes" in altitude at times. Many of his videos look like a style exercise, precisely executed. The small size of the quad also seems to allow to pass through narrow paths that would be otherwise unaccessible.
See for example this video:
or this one:
Find all blackout videos here
And get your own mini h quad here