Yesterday was a nice day out flying with the quadlugs 480mm, equipped with an SJ4000 camera, Immersion RC transmitter and Skylark OSD. It really adds another dimension to be able to know in real time, from the OSD, the GPS position, time of flight, battery voltage, altitude. All this information provides a different level of control while flying the quad.
I found particularly valuable to know how hight and how far from me the quad was, exactly.
I'd like to share a couple of shots of the quad here. A usual, you can click on the pictures to access the full sizes (which sometimes take a while to load, thanks for your patience 🙂 )
Check out the Quadlugs website to see the latest models, several came out since my first quadlugs build a few months ago.
I did shot some test video with this setup, with the SJ4000, for the first time. Although I am very pleased with the video quality, I found out that this simple way of mounting the camera was too optimistic, as indeed the infamous "jello" haunts the footage. So I will have to rethink this mount.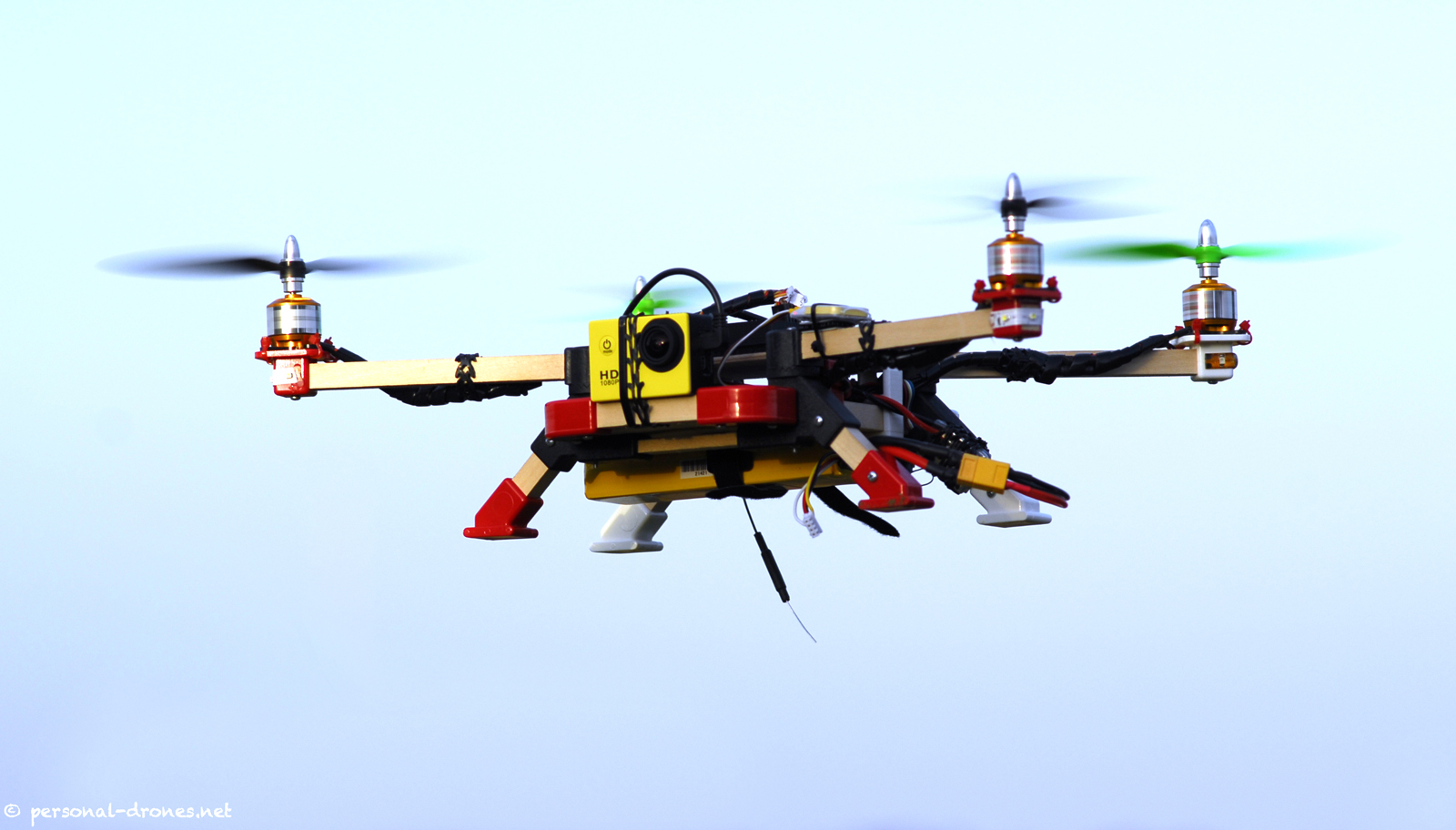 Hopefully the 3D printer that should be here at the end of the month could turn out to be perfect to produce a proper anti-vibration mount for the SJ4000. The Mobius anti-vibration camera mount that I designed very recently could be a good starting point to model a simple custom mount for the SJ4000 on the quadlugs frame. Will keep you posted.
The OSD setup: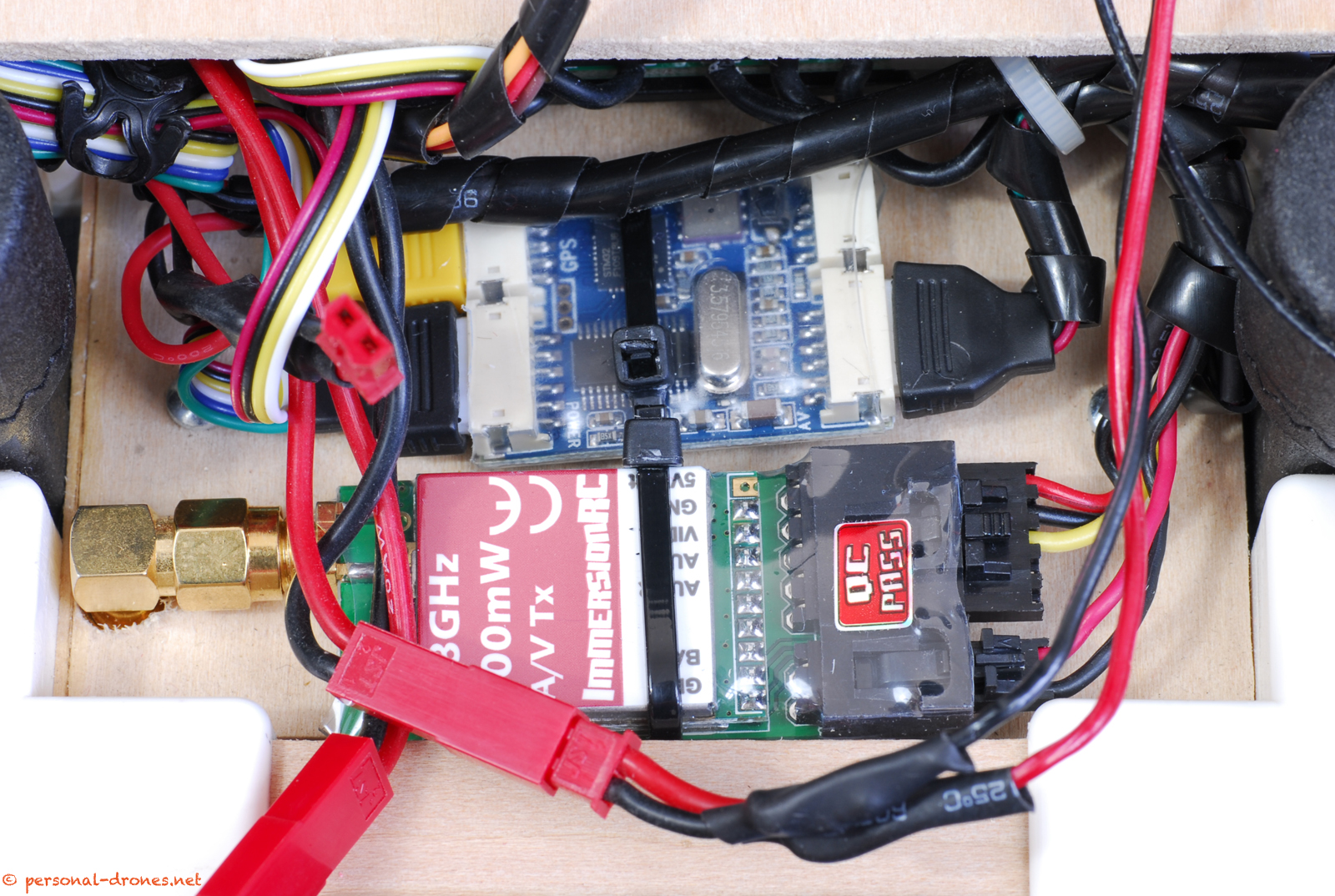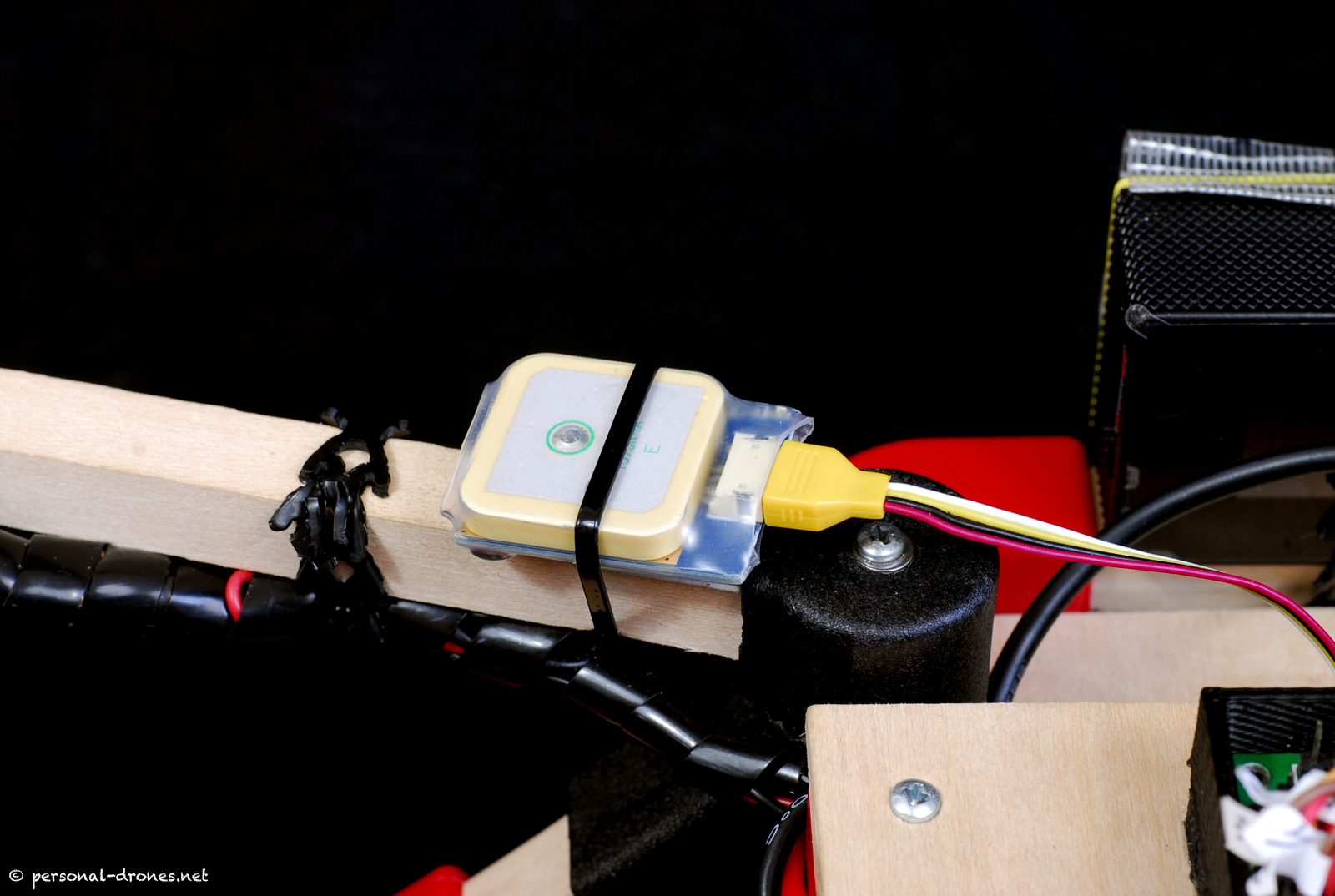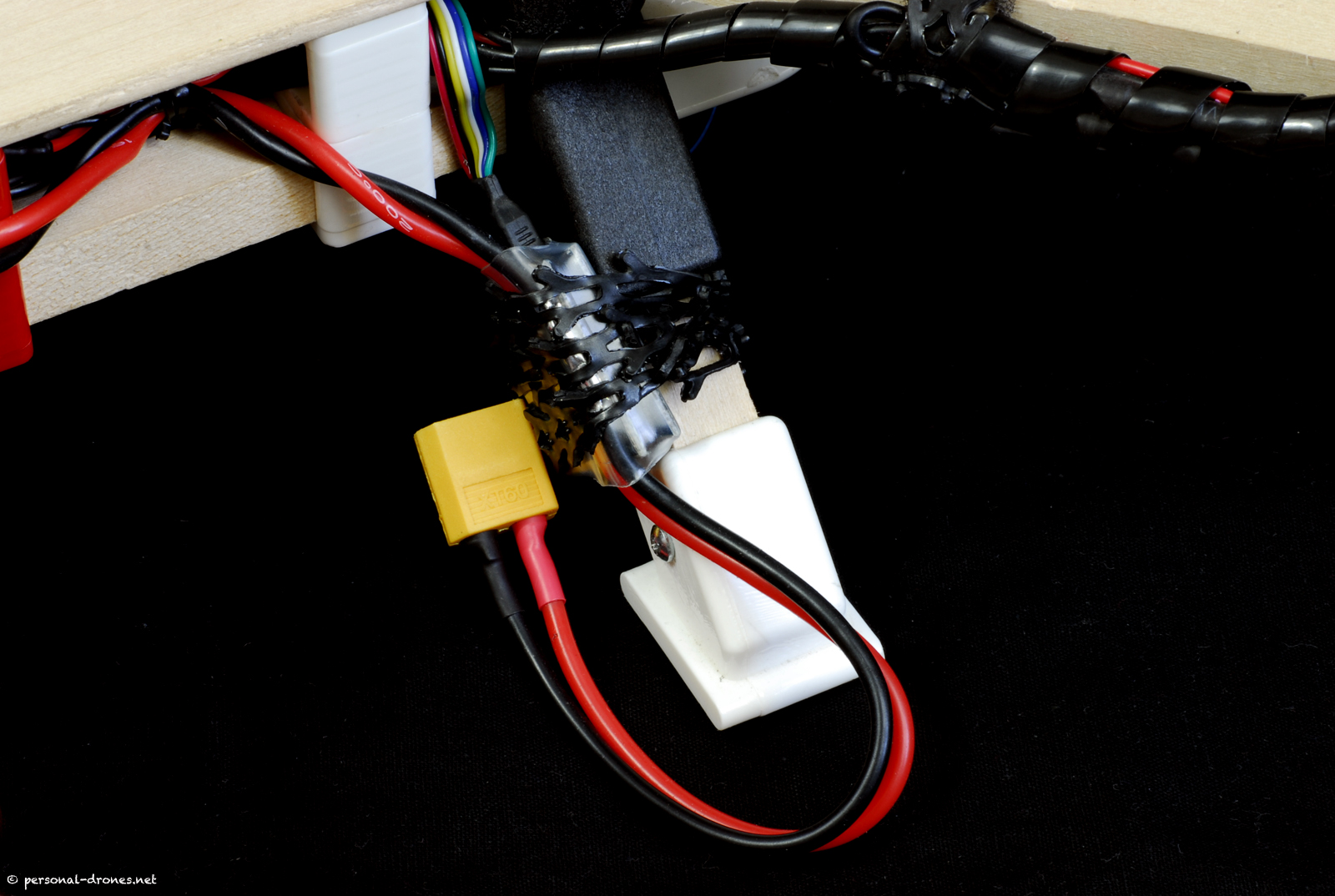 Hard carry case. Invaluable for an efficient and safe transportation to the flight area: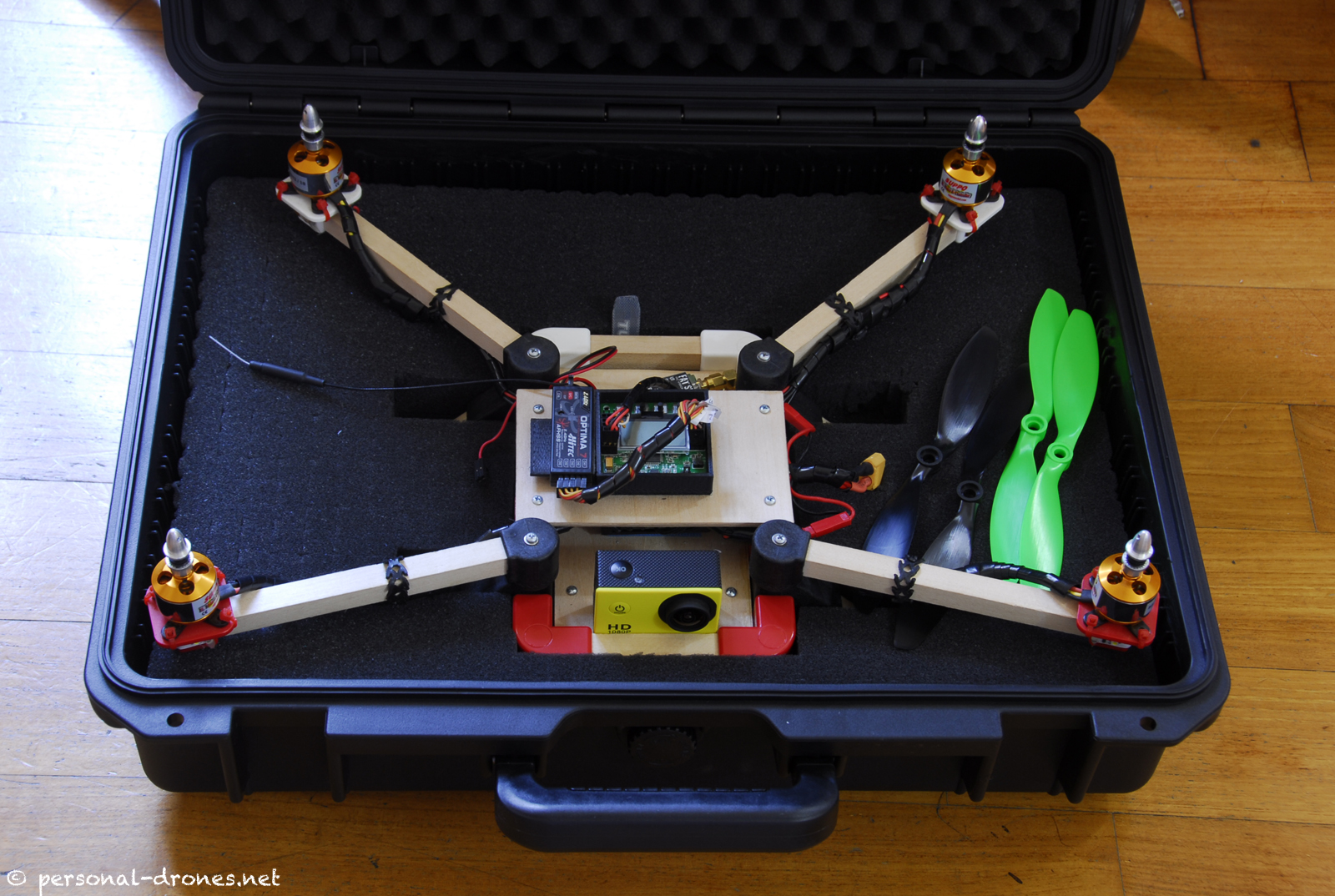 Front view: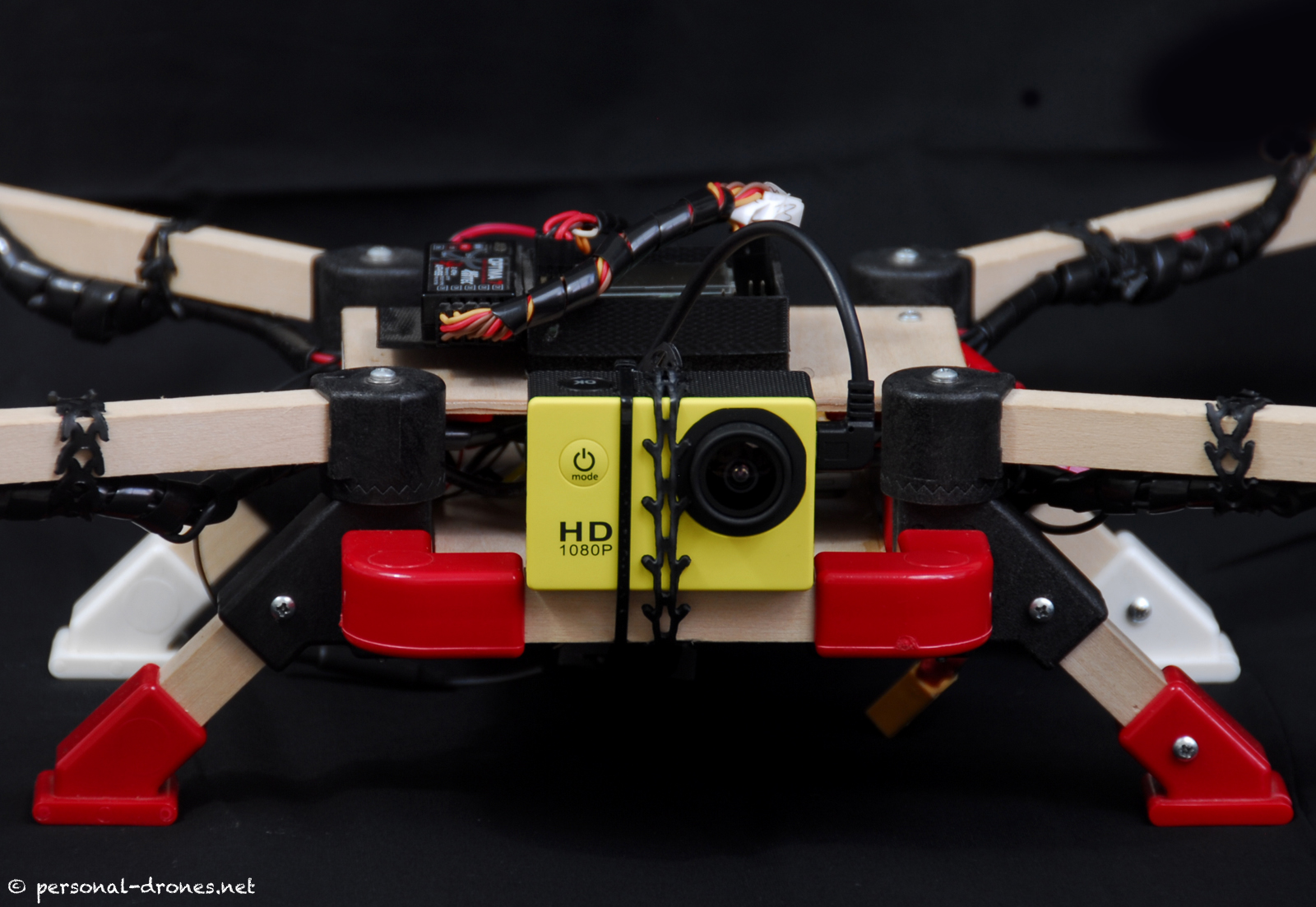 Bonus picture: Blackout Mini Spider Hex in a dawn mission.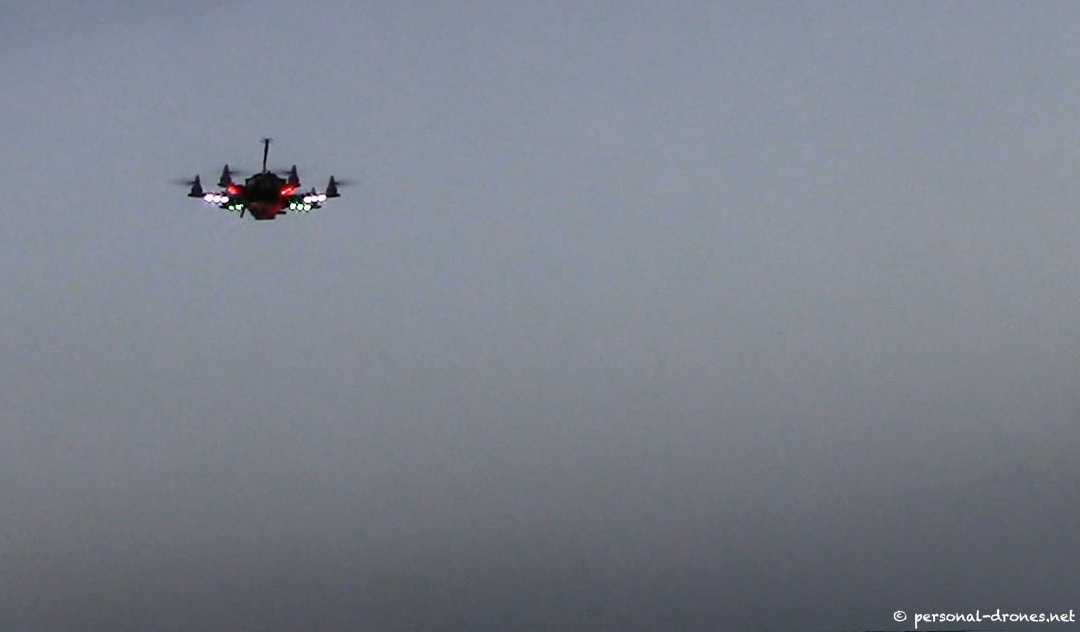 Stay tuned on the Personal Drones Blog for the latest quadcopter and multirotor news!