Most users will use drones to have fun flying and maybe for capturing some aerial photos and videos. However there is much more to it, as reported in this article about five unusual drone uses by Adam James from The Drone Worx. Enjoy the read and the nice videos!
####
By Adam James
In the past two years, the rise of hobby and personal use drones has risen dramatically. They are now considered a mainstream gadget. But us hobbyists aren't the only people coming up with exciting uses for drones. In fact, a study by Drones Direct found that the top business sectors using drones were trades & manufacturing.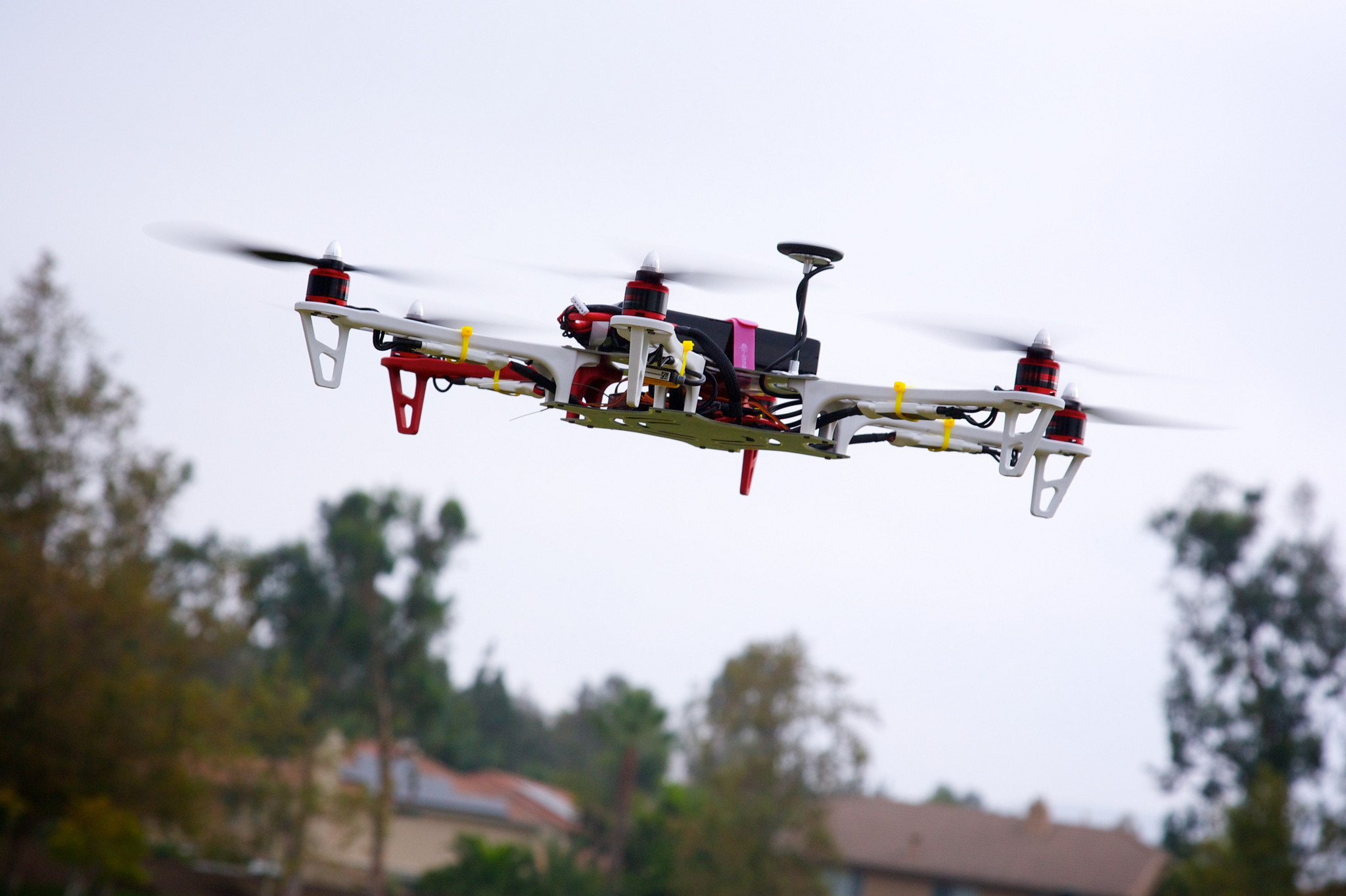 But what are the most exciting applications for drones, and what could they be used for in the future?
Here, The Drone Worx, look at five of the most unique uses for drones out there.
Chasing Tornados
The beauty of drones is that they can go where no human could before. Not only is this great for capturing stunning film footage and photos, but it's great for science too. One fine example of this is using drones to study the eye of a storm.
For years, storm chasers have risked their lives trying to better understand how tornados form, with the aim of making predicting them a whole lot easier. Mechanical engineers from the Southern Polytechnic State University are currently working on drones that can fly into storms to "look for patterns in supercell thunderstorms to differentiate which ones will produce tornadoes and which won't".
The overall aim is to improve the reliability of tornado warnings and increase warning times, making nearby communities safer.
Using drones to save lives.
Check out this Scientific American article for more info.
Lava Lake Studies
While we are on the subject of advancing science with drones, we'll look at another unusual use.
For decades scientists have been dying to get up close and personal with lava lakes and volcanoes. There is of course, one rather large problem. They're hot. Seriously hot. To counter this, many scientists use heat suits to get close, but they aren't outfits that are easy to move in, which can sometimes hamper studies.
And so bring in drones.
Drones have recently been used to fly closer to lava lakes to take up close and personal footage and photographs helping scientists study the environment much closer than ever before. Check out the video below to see how it's done (and to watch some seriously awesome footage)
Party Drones
Probably the most exciting use of a drone for the younger generation is the party drone.
At the PSFK festival, Spotify and Base collaborated on the 'PartyDrone'. When buying a ticket online, festival goers were asked to add their favourite song to the playlist.
Then, upon arrival at the festival, their ticket would be scanned, and when entering, a drone would fly above their head playing the song they added to the playlist. What better way to use a drone, than to spice up queuing to get into your favourite festival!?
Watch the party drone in action below:
Dry Cleaning
If you are in a bind and need a suit cleaning as soon as possible, getting to the dry cleaners can be difficult. If you live in Philidelphia though, it's made a whole lot easier. Manayunk Cleaners provide an emergency service to their customers: delivering light loads by drone. The owner, Harry Vartanian, is aiming to one day deliver clothing packages that weigh up to ten pounds. Who wouldn't want clean laundry delivered directly to their door by air?
Pizza delivery
You have no doubt heard about companies like Amazon patenting technology to deliver their products, but have you heard of the pizza delivery drones? Dominos pizza first tested the 'Domidrone' in the UK, delivering two pizzas by drone. You can check out the drone in action here:
But now, Dominos' have taken it a step further, delivering the first ever drone-based pizza delivery to residents of Whangaparaoa, New Zealand. The beauty of pizza by drone is that they can avoid traffic congestion and more, guaranteeing more accurate delivery times to customers.
No more waiting around for that pizza on a Saturday night!
Stay tuned on the Personal Drones Blog for the latest quadcopter and multirotor news!