A press release by Parrot, through Realwire
####
Compact, ultra-light, agile and easy to pilot, the Parrot Mambo is THE ultimate fun-to-fly minidrone – and now provides a unique FPV racer experience!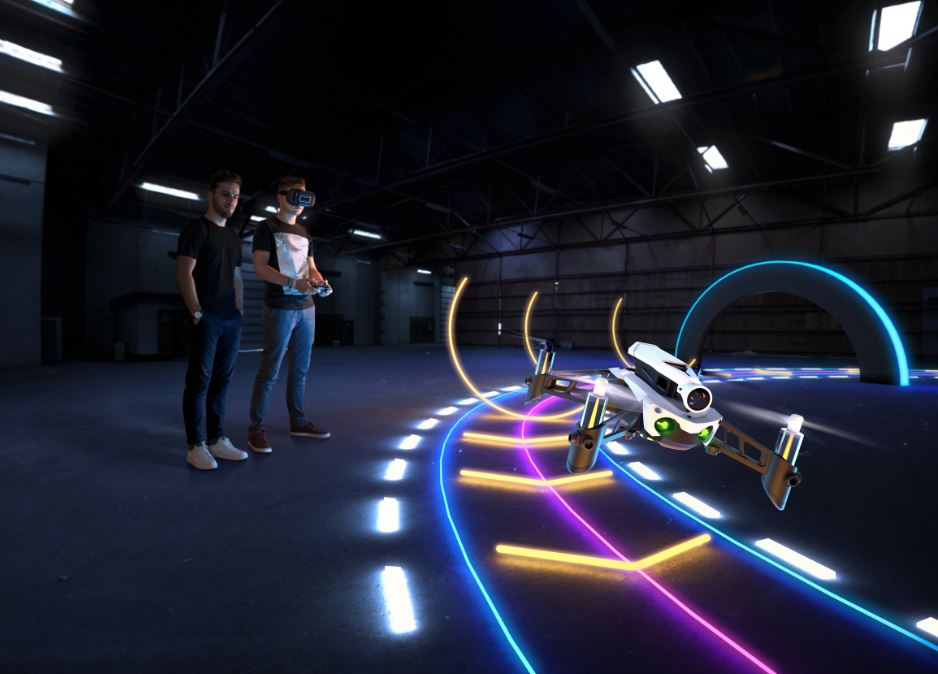 Thanks to its FPV HD camera, the all new Parrot Cockpitglasses 2 (FPV goggles) and accompanying Parrot Flypad piloting controller, the Parrot Mambo FPV opens the pilot to an exciting world of fully immersive, drone racing experiences.
Ideal to fly indoors and outside in the garden, the Parrot Mambo FPV transforms its environment into a giant playground – turning everyday items around the home into obstacles and racetracks.
It also comes fully equipped with a range of brand new piloting modes, perfect to train yourself before a big race, and Parrot Mambo FPV's new power battery provides up to 10 minutes of flight time*.
The Parrot Mambo FPV creates an all new flying experience, putting you at the heart of the cockpit, and into the role of the drone's pilot!
Parrot Mambo FPV is available in September 2017 at Argos, Currys, Amazon.co.uk and at parrot.com.
MSRP: £159
#MamboRacingClub
Continue reading Parrot Mambo FPV: Become a FPV Race Pilot →