I'd like to report on my latest build in the quest for the perfect mini personal drone. Like the mini H quad and the mini quad for FPV builds, this is again a small quadcopter, that should be possibly slightly smaller than the last one.
I started from an EcksFibre 230mm frame as a template. The main goal is to modify the design so as to include extension plates for a mobius camera and an immersion RC 600mW video transmitter, for First Person View flight.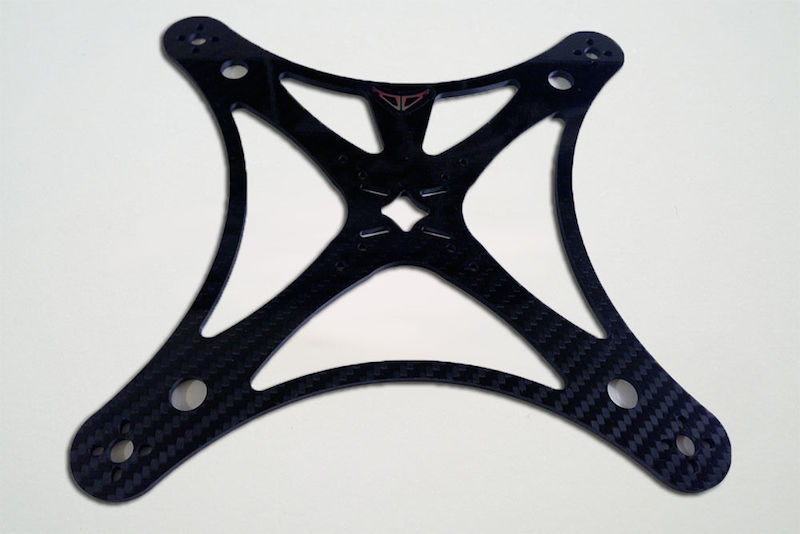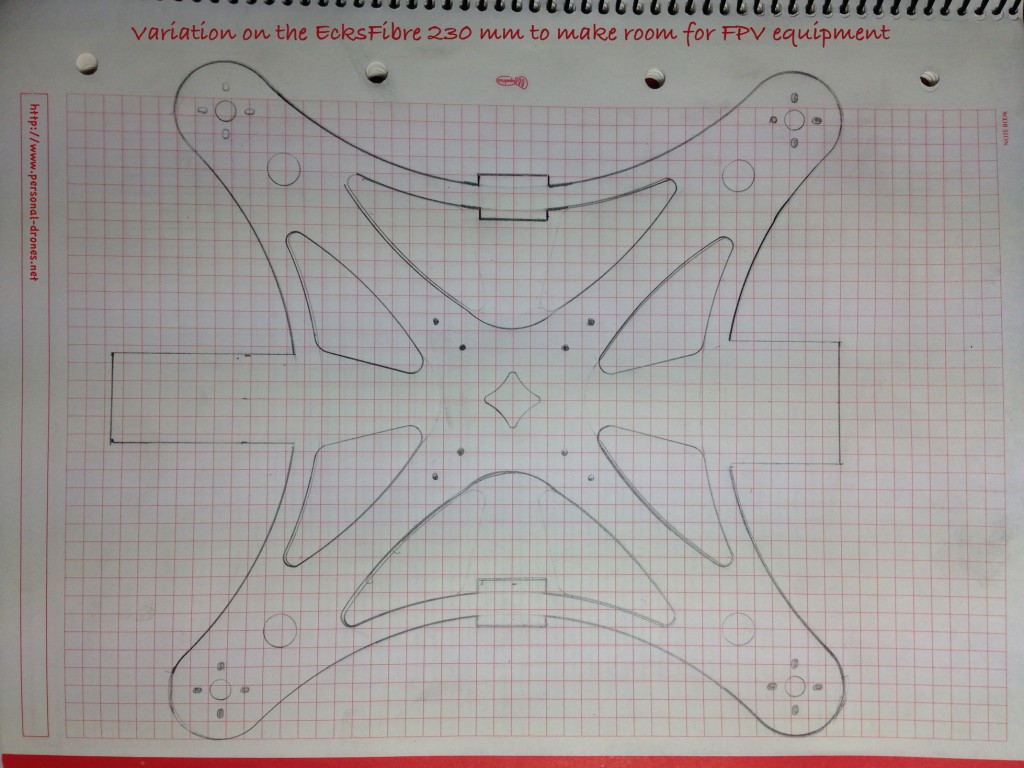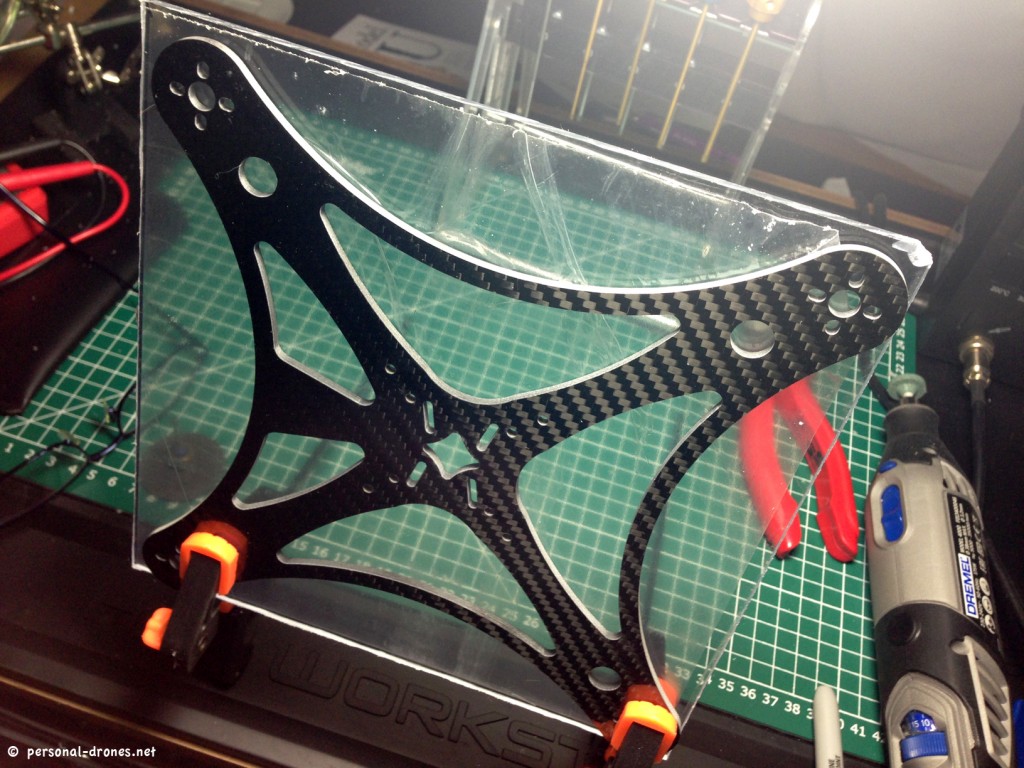 I did cut a 20×20 square of plexiglas and overlayed it to the Ecks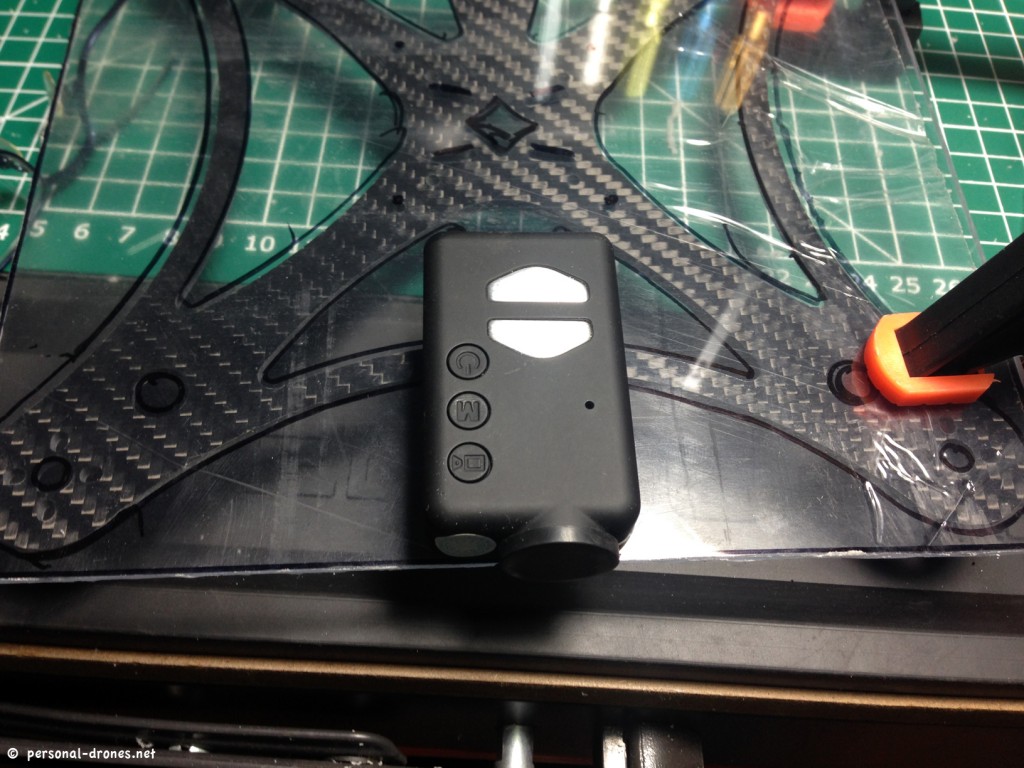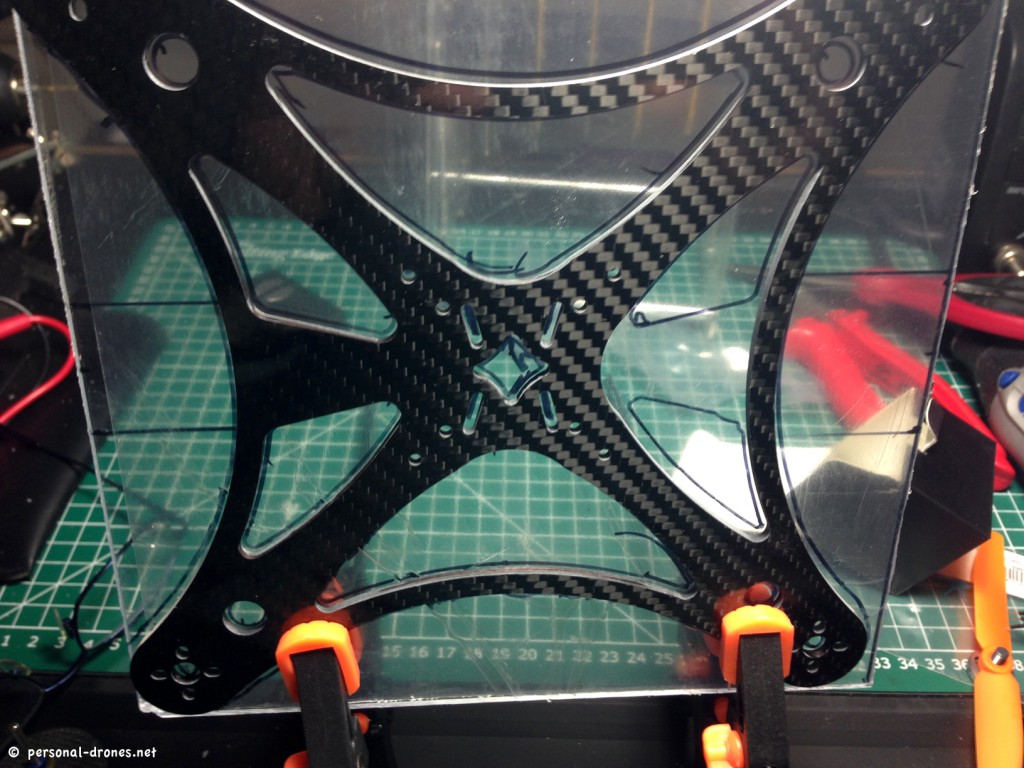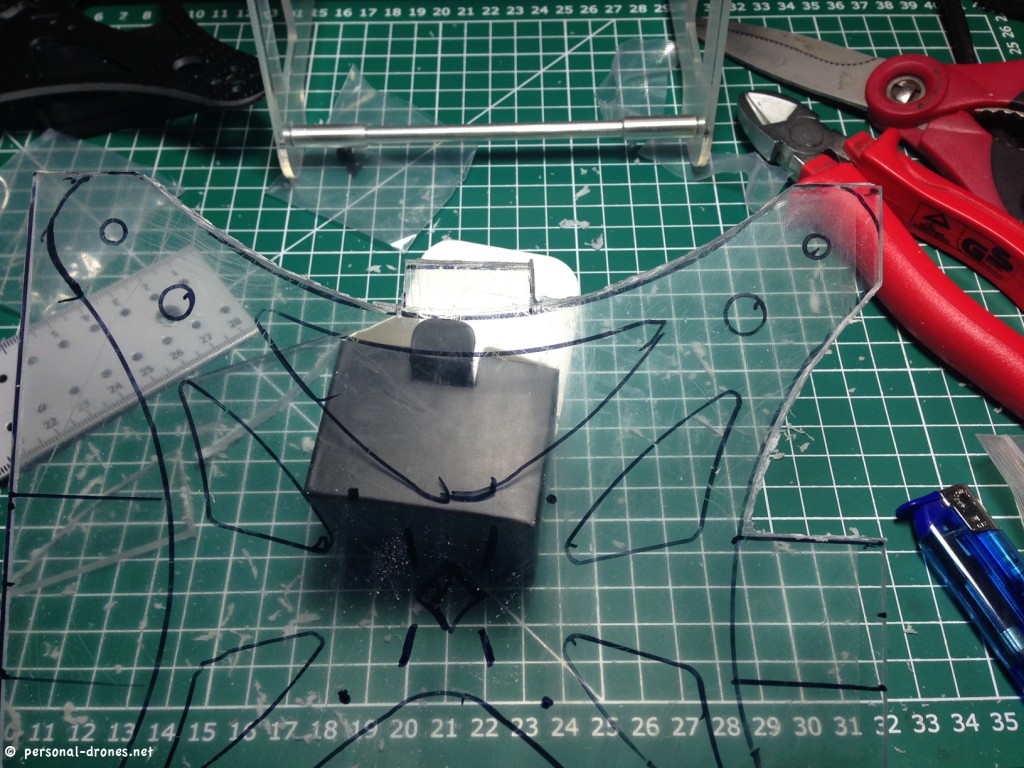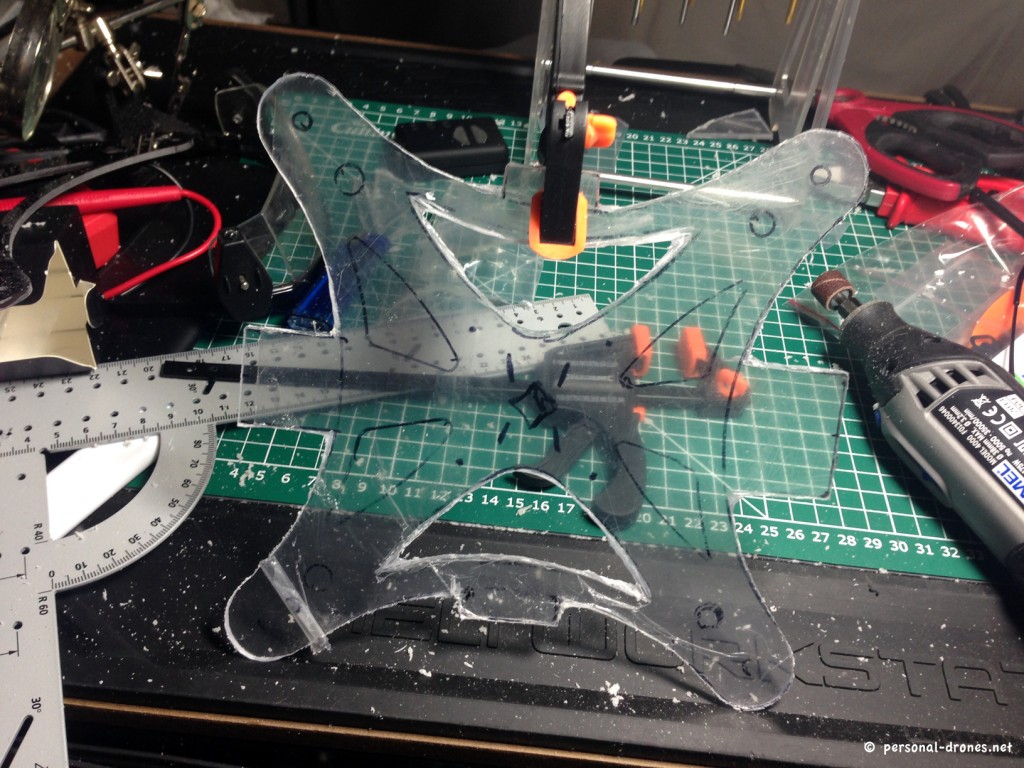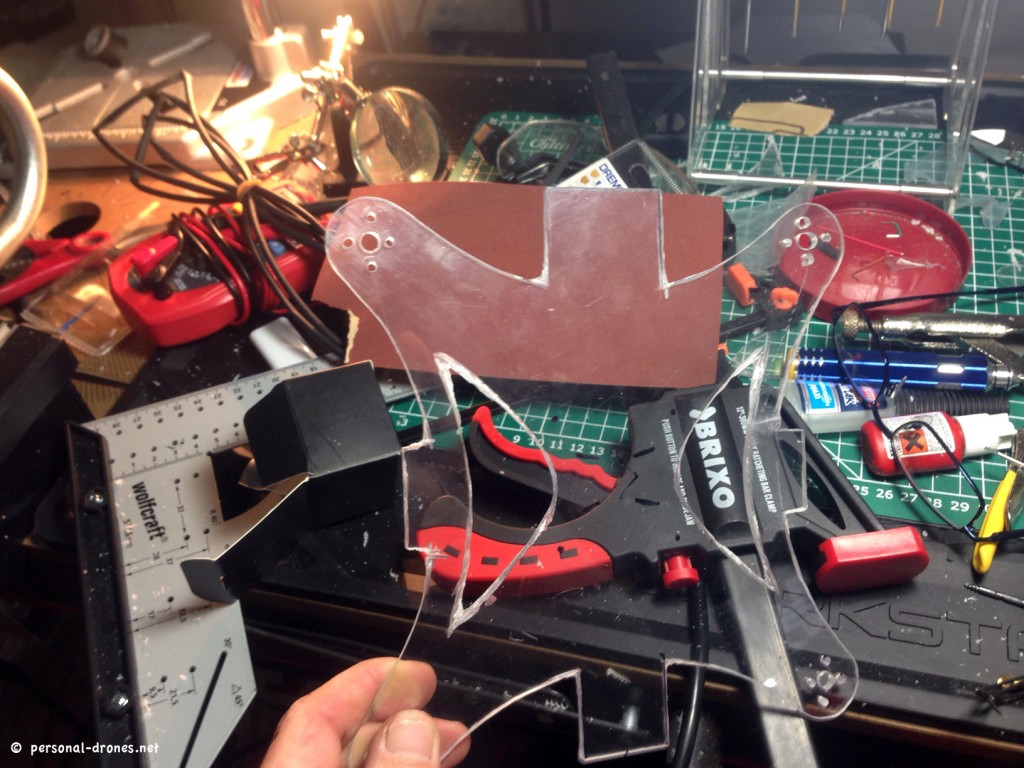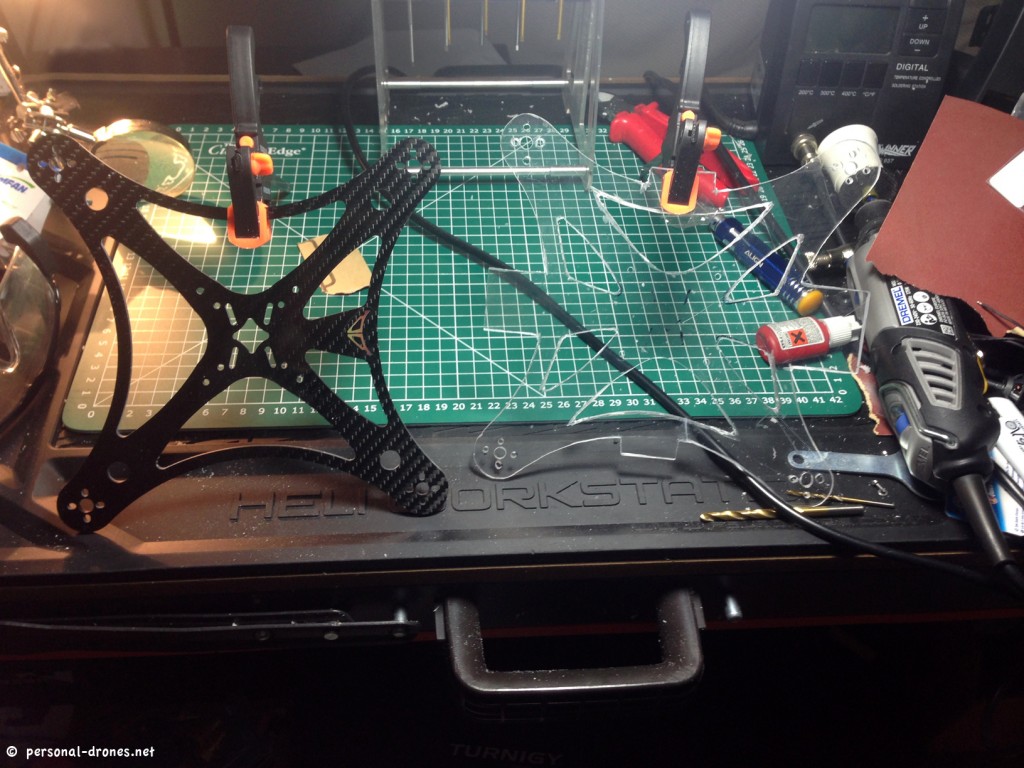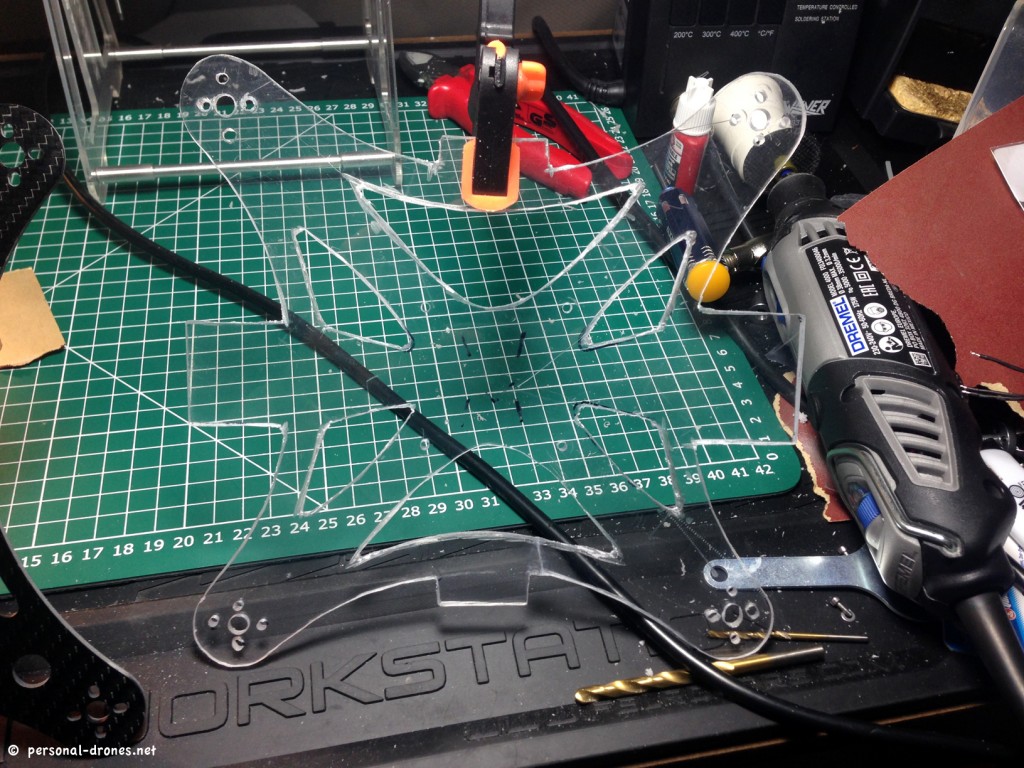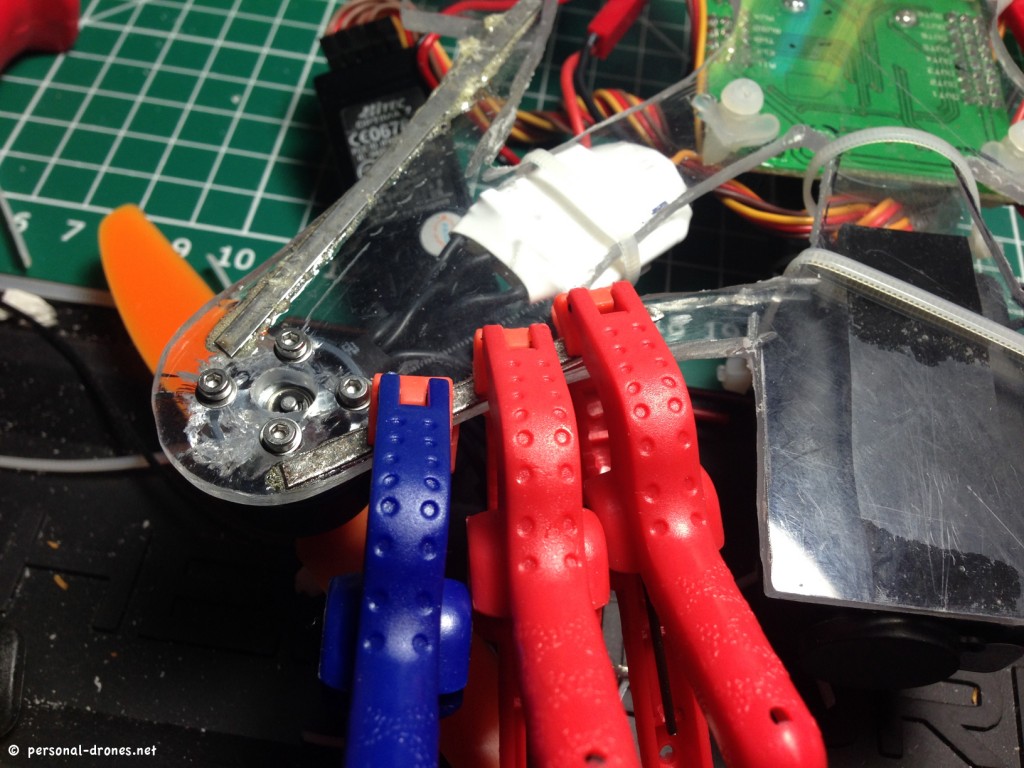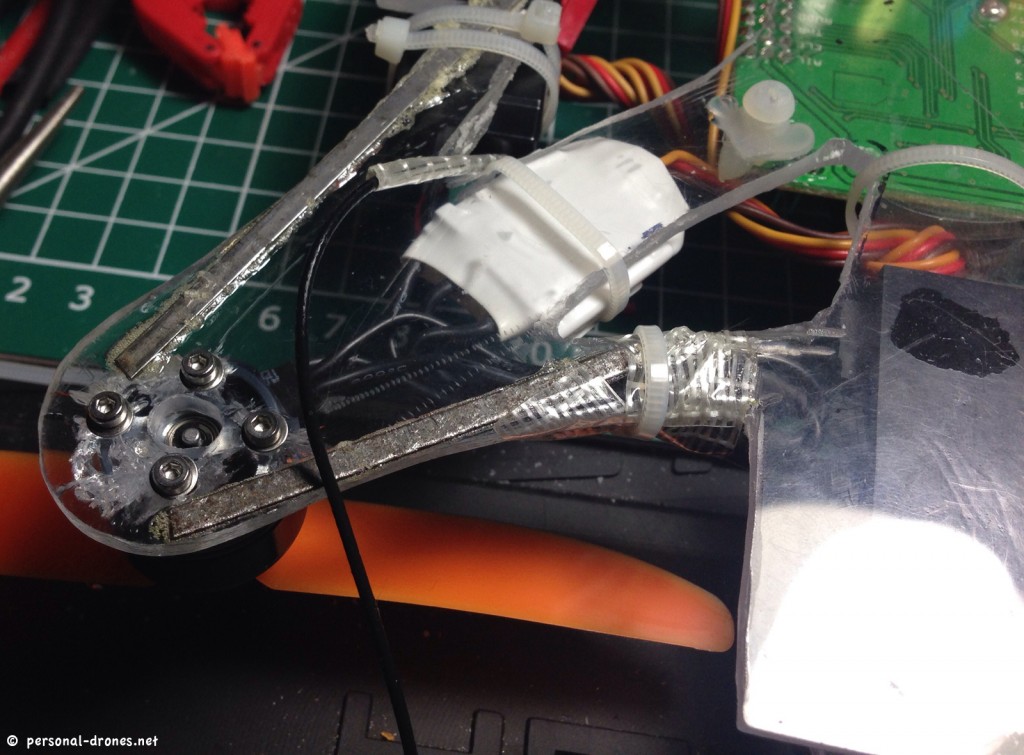 And the build summary, in a picture. Click on the picture for the full size.
Weight 381 gr w/o battery
495 gr with zippy flightmax 3S 1500 mA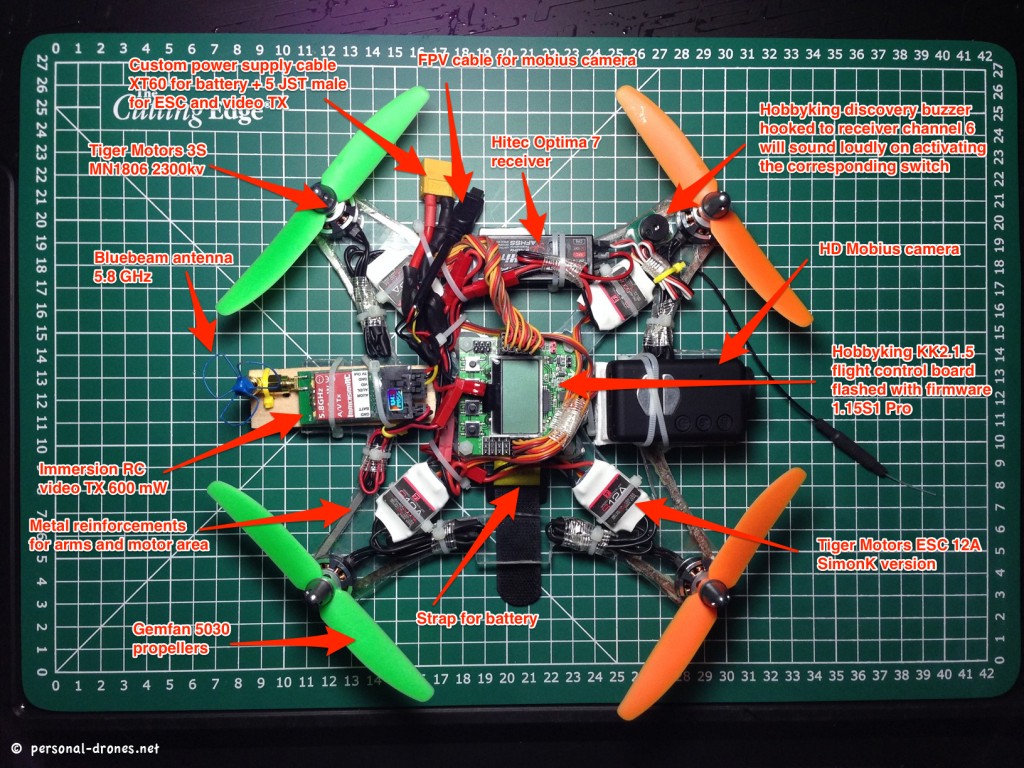 First flight tests show it hover nicely and is apparenly stable out of the box with the default KK2.1.5 board settings. I flashed the board to the latest 1.15S1 Pro firmware version. Check out our tutorial on how to update the KK2 board firmware to the last version.
Questions and comments more than welcome as usual! Please post below.
Stay tuned on the Personal Drones blog for the latest multirotor and quadcopter news!
Related Posts